Welcome to the captivating world of Pan-Asian cuisine in Pensacola, where Eurasian Bistro stands as a shining gem. We invite you to embark on an exquisite journey, exploring Eurasian Bistro, the premier Pan Asian restaurant celebrated for its remarkable Vietnamese food. Whether you're a culinary connoisseur or an adventurous food lover, Eurasian Bistro is the place to satiate your cravings for authentic flavors and a delightful ambiance. Immerse yourself in the culinary wonders that Vietnam has to offer, right here in Pensacola.
The Essence of Vietnam
Vietnamese cuisine is a delightful symphony of flavors, blending the zesty freshness of herbs with the comforting depths of savory broths. Each dish tells a tale of Vietnam's rich history, culture, and love for food. From the iconic pho to the crispy banh xeo, Vietnamese dishes offer an unparalleled sensory experience that leaves a lasting impression on every palate. The cultural significance of Vietnamese cuisine is deeply rooted in the country's traditions, where food brings families and communities together in celebration.
Eurasian Bistro: A Pan-Asian Haven
Nestled in the heart of Pensacola, Eurasian Bistro welcomes diners on a culinary journey that transcends borders. The restaurant prides itself on curating Pan-Asian flavors that bring together the best of Vietnamese, Chinese, Thai, and Japanese cuisines. At Eurasian Bistro, food is more than a meal; it's an art form that showcases the diversity of Pan-Asian culinary delights. With a team of skilled chefs, the restaurant upholds the authenticity of each dish, ensuring that every bite transports diners to the bustling streets of Asia.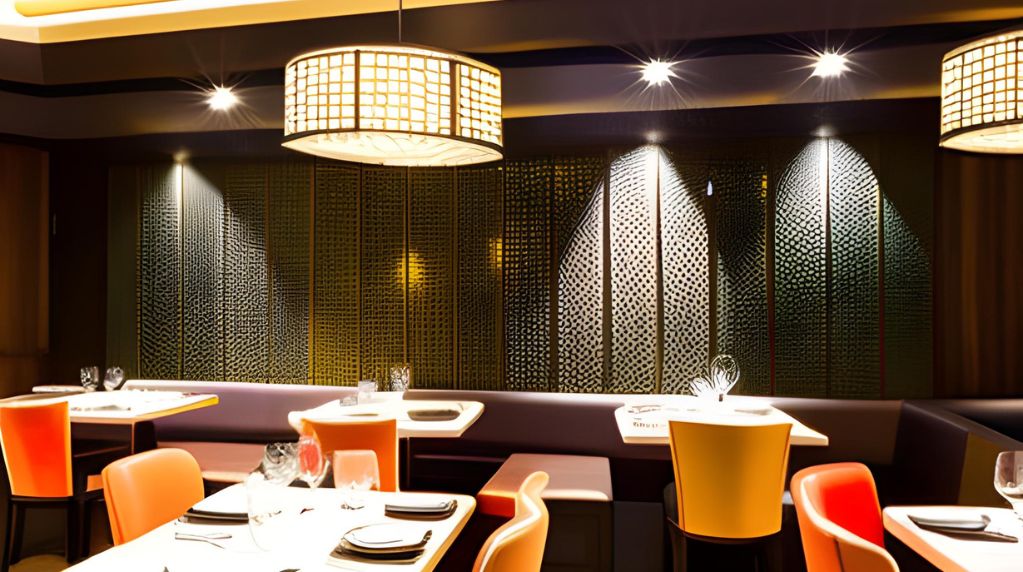 Savoring Vietnamese Delights
Eurasian Bistro's Vietnamese menu is a treasure trove of delights for food enthusiasts. Each dish is carefully crafted to capture the essence of Vietnam's gastronomic wonders. From the tantalizing aroma of pho to the satisfying crunch of fresh spring rolls, Eurasian Bistro's Vietnamese dishes offer a symphony of flavors that cater to every palate. Signature dishes like bun thit nuong and com tam showcase the artistry and passion behind Vietnamese cuisine, leaving diners enchanted with each mouthwatering bite.
The Vietnamese Ambiance
As you step into Eurasian Bistro, you'll be greeted by an ambiance that evokes the spirit of Vietnam. The restaurant's interior is adorned with cultural elements and design inspirations, creating an immersive experience that transports diners straight to Vietnam's bustling markets and serene landscapes. The warm hospitality and friendly service at Eurasian Bistro further enhance the Vietnamese ambiance, ensuring that every visit is a memorable and inviting one.
Eurasian Bistro: The Ultimate Dining Experience
Eurasian Bistro goes above and beyond to create an exceptional dining experience for its guests. From the moment you enter the restaurant, you'll be welcomed with warmth and care, setting the stage for an unforgettable meal. The attentive staff ensures that every need is met, making diners feel like honored guests. Each dish is thoughtfully presented, elevating the dining experience to new heights and leaving a lasting impression on all who visit.
A Culinary Destination
Eurasian Bistro's appeal stretches far beyond the locals of Pensacola; it has become a culinary destination for food enthusiasts from near and far. The restaurant's celebration of Pan Asian cuisine showcases the region's diverse flavors and culinary traditions. From savory stir-fries to delectable sushi rolls, Eurasian Bistro offers a wide array of dishes that cater to diverse palates, making it a haven for food lovers seeking an authentic and exciting dining experience.
The Journey to Vietnam
Every visit to Eurasian Bistro is a journey to the heart of Vietnam. Through its exquisite Pan Asian Restaurant cuisine, the restaurant brings the essence of Vietnam to Pensacola. The flavors, the ambiance, and the warmth of Eurasian Bistro's hospitality create an immersive experience that captures the spirit of Vietnam's vibrant food scene. Diners embark on a culinary adventure that honors the traditions and rich culinary heritage of Vietnam.
Conclusion
Eurasian Bistro stands as a culinary gem in Pensacola, offering an exceptional Pan Asian dining experience that celebrates the flavors of Vietnam and beyond. With its dedication to authenticity and warm hospitality, the restaurant invites food enthusiasts on a captivating journey to Vietnam's heart. From the essence of Vietnamese cuisine to the delightful Pan Asian ambiance, Eurasian Bistro remains the go-to destination for a remarkable dining experience that leaves diners enchanted and eager to return.