If you're searching for "Pho near me" while in Pensacola," Eurasian Bistro is a name you'll undoubtedly encounter. Known for its authentic Vietnamese cuisine, the restaurant's Pho has carved a special place in the heart of the local food scene.
Pho, a traditional Vietnamese soup, is a culinary symbol of Vietnam's rich history and culture. Steeped in tradition, a great bowl of Pho represents a delicate balance of flavors achieved through hours of careful preparation. At Eurasian Bistro, the authenticity and care that goes into each bowl make it the best Pho in Pensacola.
A quality Pho dish begins with its broth, typically a slow-cooked concoction of beef bones, aromatic herbs, and spices. This rich, flavorful broth is then poured over rice noodles and thinly sliced meat, usually beef or chicken. Fresh herbs, bean sprouts, lime, and chili are served on the side, allowing each diner to customize their bowl to taste.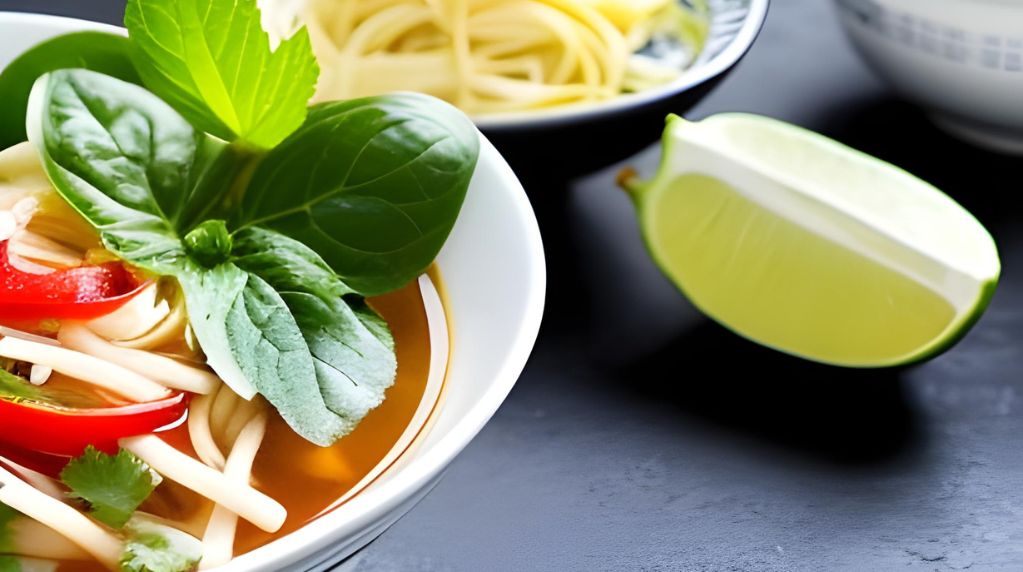 Variations of Pho abound, with different regions of Vietnam boasting their unique takes. At Eurasian Bistro, you can explore this diversity with several types of Pho on offer. Whether you're a fan of the classic Pho Bo (beef Pho) or want to try something new, Eurasian Bistro will not disappoint.
Reviews and ratings of the Eurasian Bistro emphasize its commitment to quality and authenticity. Diners continually praise the flavorful Pho, the warm and inviting atmosphere, and the friendly staff who are always ready to guide newcomers through the Pho-eating experience.
The health benefits of Pho are an added bonus. Packed with lean proteins, hydrating broth, and a heap of fresh veggies, it's a healthy soup option that doesn't skimp on flavor. This makes Eurasian Bistro a fantastic choice when looking for nutritious meal options in Pensacola.
Eating Pho is more than just a meal; it's a cultural experience. To enjoy Pho like a local, give your soup a good stir, lean in so you can take in all the aromatic scents, and then dig in, alternating between slurps of soup and bites of fresh herbs and sprouts. At Eurasian Bistro, you'll get to enjoy this comfort food just like you're in the streets of Vietnam.
So, when your cravings kick in, and you find yourself searching for "Pho near me in Pensacola," head over to Eurasian Bistro. With its authentic Pho and exceptional dining experience, it's a taste of Vietnam right here in Pensacola.