Looking for a Vietnamese restaurant near Myrtle Grove, FL? Look no further than Eurasian Bistro, located in Pensacola, FL. Founded by Paul Nguyen, a Vietnamese immigrant with a rich history, this restaurant brings a unique and delectable dining experience to the area. After retiring from a successful career at Microsoft and NASA, Paul decided to embark on a new journey, introducing the masses to the authentic flavors of Vietnamese cuisine. With a friendly ambiance and a menu that expertly combines traditional Vietnamese dishes with French influences, Eurasian Bistro is sure to leave you satisfied and craving for more.

About Eurasian Bistro
Eurasian Bistro is a Vietnamese restaurant located in Pensacola, Florida. It was founded by Paul Nguyen, a Vietnamese-American entrepreneur with a passion for sharing the unique flavors of Vietnamese cuisine with the locals. The restaurant is situated at 10015 N Davis Hwy, Suite 600, providing easy access for both dine-in and takeout customers. Whether you're craving a hearty bowl of pho or a delicious banh mi sandwich, Eurasian Bistro has something for everyone.
If you have any questions or want to make a reservation, you can reach Eurasian Bistro at (850) 786-3459. Additionally, you can find more information about the restaurant, including the menu and upcoming events, on their website at eurasianbistro.com.
The Founder – Paul Nguyen
Paul Nguyen, the mastermind behind Eurasian Bistro, has an inspiring background that has shaped his journey as a successful restaurateur. Born in Saigon, Vietnam, Paul and his family escaped the country on a boat in 1977, just two years after the fall of Saigon. They spent almost a year in a refugee camp in Indonesia before finally arriving in the United States. Eventually, they settled in Houston, Texas, where Paul grew up.
Paul's career path took him through the tech industry, where he worked for both Microsoft and NASA. After decades of hard work and dedication, Paul decided to retire, seeking a change of scenery. In 2015, he moved to Pensacola, Florida, in pursuit of a more relaxed and fulfilling lifestyle.
However, retirement didn't dim Paul's entrepreneurial spirit. In 2020, after a seven-year hiatus, Paul embarked on a new adventure and founded Eurasian Bistro. His vision for the restaurant is simple yet ambitious: to introduce the masses to the unique flavors of Vietnamese cuisine and provide an exceptional dining experience for all.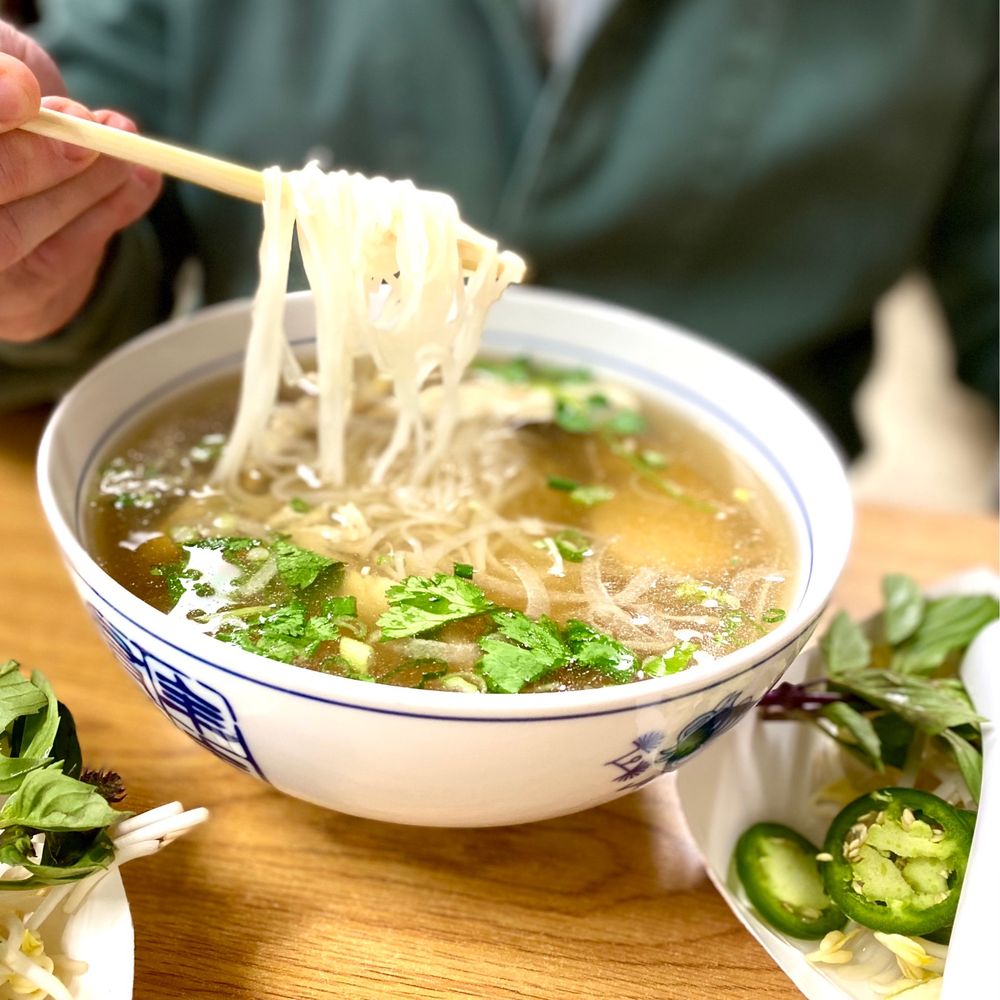 This image is property of s3-media0.fl.yelpcdn.com.

Unique Vietnamese Cuisine
Vietnamese cuisine is known for its delicate balance of flavors, fragrant herbs, and fresh ingredients. At Eurasian Bistro, the dishes showcase the essence of Vietnamese cooking while incorporating influences from other cultures, creating a fusion of flavors that is truly special.
The culinary traditions of Vietnam have been shaped by a variety of influences throughout history. From the Chinese to the French, each culture has left its mark on Vietnamese cuisine. At Eurasian Bistro, you'll find dishes that reflect this rich tapestry of flavors, offering a unique and unforgettable dining experience.
While ensuring authenticity is important, Paul understands the value of adapting Vietnamese cuisine to suit the local palate. By infusing French influences into some of the offerings, Eurasian Bistro creates a harmonious blend of familiar and exotic tastes that appeals to a wide range of diners.
The Menu
The menu at Eurasian Bistro is a vibrant celebration of Vietnamese cuisine. From the moment you open it, you'll be greeted with a wide array of options that are both flavorful and diverse. Whether you're a fan of appetizers, noodle dishes, seafood, or vegetarian options, this Vietnamese gem has something for everyone.
To start off your culinary journey, you can choose from an assortment of appetizers that will tickle your taste buds. The fresh spring rolls, crispy imperial rolls, and fragrant lemongrass wings are just a few of the delectable options available.
Pho, the iconic Vietnamese noodle soup, takes center stage on the menu. Choose from a variety of options, including pho with beef, chicken, or tofu, each carefully crafted to deliver a soul-warming experience. The rich, flavorful broth, combined with the perfectly cooked rice noodles, will transport you to the bustling streets of Vietnam.
For those craving a sandwich with a Vietnamese twist, the banh mi offerings are not to be missed. Made with crusty baguettes, pickled vegetables, fresh herbs, and your choice of protein, such as grilled pork or lemongrass tofu, these sandwiches are a delightful fusion of flavors.
Rice and noodle dishes, such as the popular vermicelli bowls and the aromatic fried rice options, are available for those seeking a hearty and satisfying meal. The seafood specialties, including succulent shrimp stir-fry and crispy fish with tamarind sauce, are perfect for seafood enthusiasts.
Even vegetarians will find a range of flavorful options at Eurasian Bistro. From lemongrass tofu stir-fry to vegetable curry, the vegetarian dishes are crafted with the same care and attention to detail as the rest of the menu.
To end your meal on a sweet note, don't forget to indulge in one of the delectable desserts offered at Eurasian Bistro. From traditional Vietnamese treats like pandan waffles to modern twists on classics like the Vietnamese coffee tiramisu, the desserts are the perfect finale to your dining experience.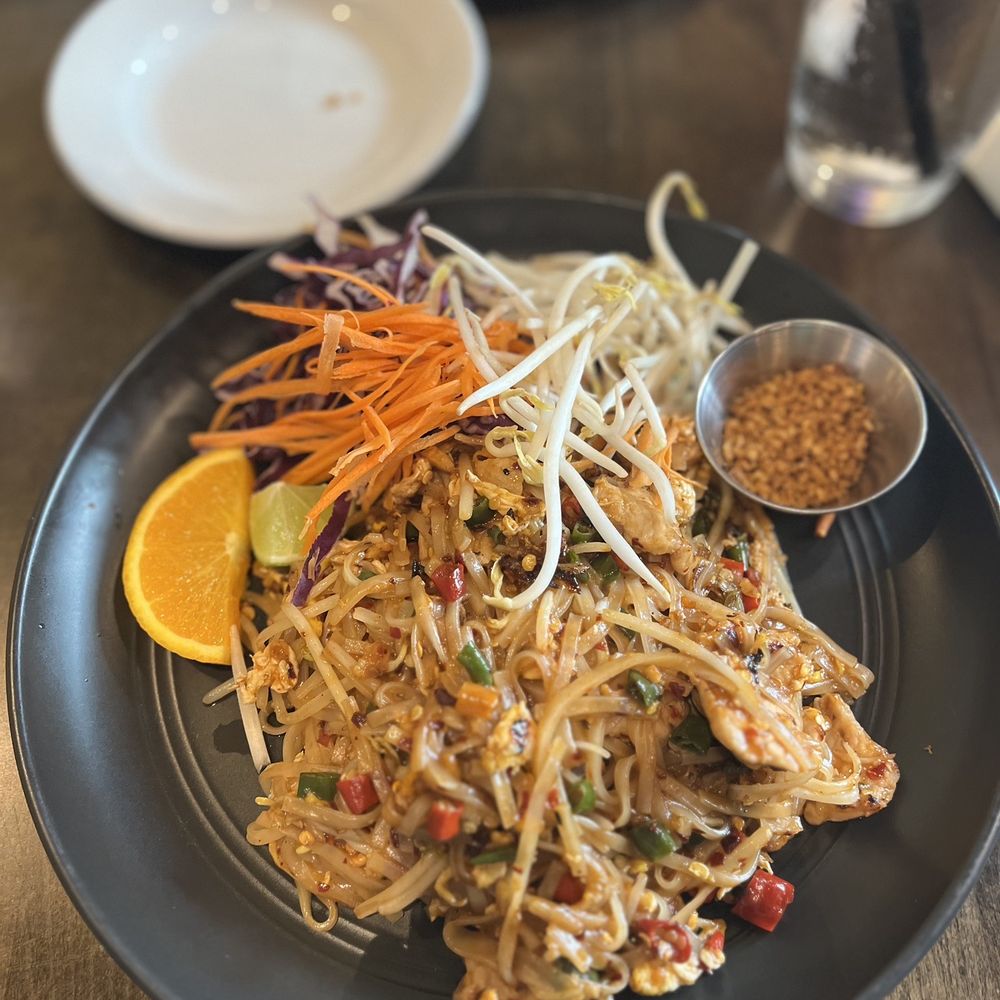 This image is property of s3-media0.fl.yelpcdn.com.
Ambiance and Service
Eurasian Bistro prides itself on providing a friendly and welcoming atmosphere to its guests. As soon as you step through the doors, you'll be greeted with warm smiles and attentive service. The restaurant's interior is thoughtfully designed to create a cozy and inviting ambiance, making it the perfect place to enjoy a meal with family and friends.
The staff at Eurasian Bistro is dedicated to ensuring that every customer has a memorable experience. Whether you need recommendations, have specific dietary restrictions, or simply want to learn more about Vietnamese cuisine, the knowledgeable staff is always ready to assist you.
Customer Reviews
Eurasian Bistro has received numerous positive reviews from satisfied customers. Many have praised the restaurant for its delicious and authentic Vietnamese dishes, highlighting the impressive quality and taste. The friendly atmosphere and attentive service have also been consistently commended by visitors.
Among the favorite dishes mentioned by customers are the beef pho, banh mi sandwiches, and crispy imperial rolls. The meticulous preparation and attention to detail shine through in every bite.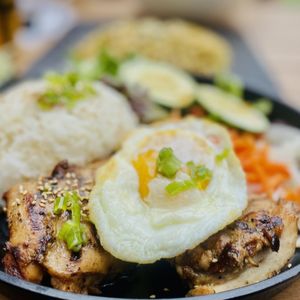 This image is property of s3-media0.fl.yelpcdn.com.
Location and Accessibility
Eurasian Bistro is conveniently located near Myrtle Grove, making it easily accessible to residents and visitors alike. The restaurant is situated at 10015 N Davis Hwy, Suite 600, just a short drive away from Myrtle Grove. Whether you choose to dine in or order takeout, the proximity of Eurasian Bistro ensures that you can satisfy your Vietnamese food cravings without having to travel far.
Finding Eurasian Bistro is a breeze. If you're coming from Myrtle Grove, simply head north on N Blue Angel Pkwy. Continue straight onto N Davis Hwy, and after a short drive, you'll spot the restaurant on your right.
If you're driving to Eurasian Bistro, worry not about parking. The restaurant provides ample parking space, ensuring a hassle-free experience for its customers.
Operating Hours
Eurasian Bistro offers a variety of operating hours to accommodate different schedules and dining preferences. Whether you're looking for a quick lunch, a leisurely dinner, or a weekend brunch, Eurasian Bistro has got you covered.
On weekdays, the restaurant serves lunch from 11:00 AM to 2:30 PM, allowing you to enjoy a midday break with a flavorful meal. Dinner is available from 5:00 PM to 9:30 PM, providing the perfect opportunity to unwind after a long day.
Weekends at Eurasian Bistro begin with brunch, served from 11:00 AM to 2:30 PM. Treat yourself to a relaxing meal with loved ones and savor the vibrant flavors of Vietnamese cuisine. Dinner hours on weekends are from 5:00 PM to 9:30 PM.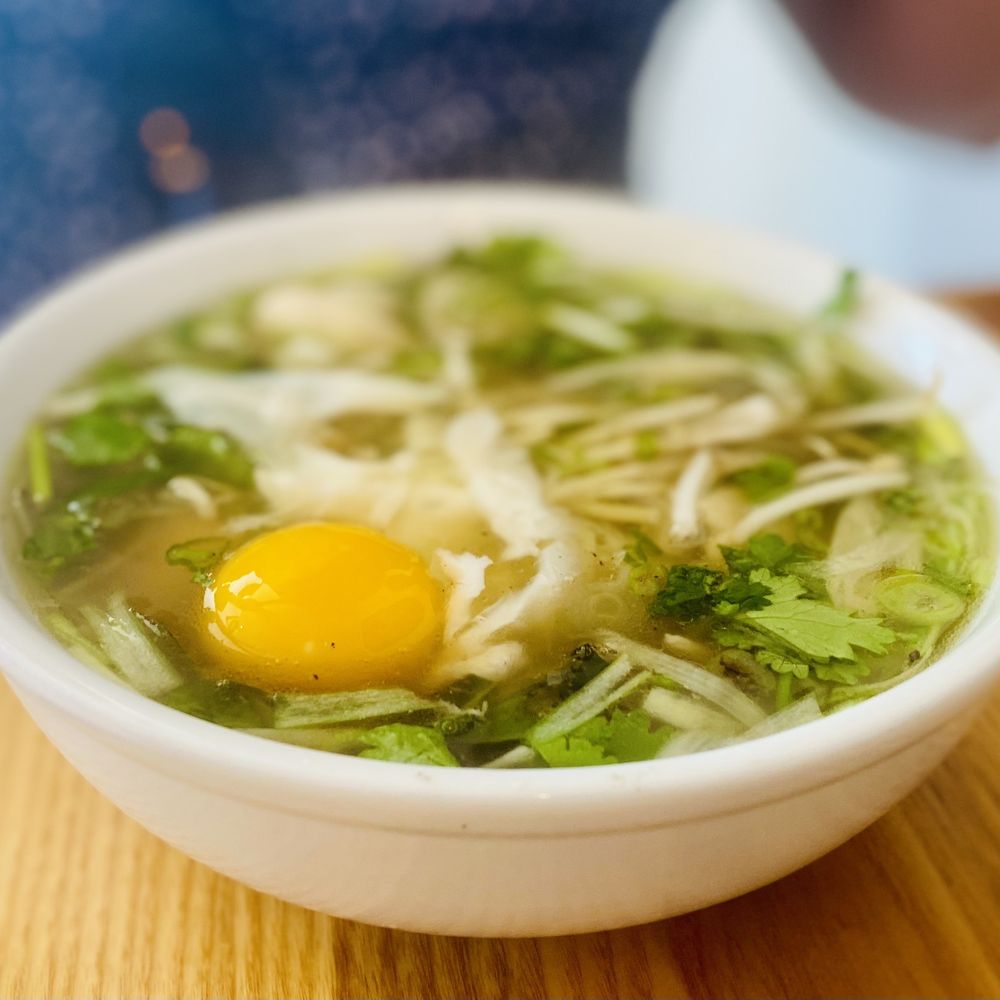 This image is property of s3-media0.fl.yelpcdn.com.
Takeout and Delivery Options
At Eurasian Bistro, convenience is key. In addition to the inviting dine-in experience, the restaurant also offers takeout and delivery options for those who prefer to enjoy their meals in the comfort of their own homes. Whether you're having a cozy night in or hosting a gathering, Eurasian Bistro provides a straightforward and efficient ordering process.
To place your takeout or delivery order, simply give the restaurant a call at (850) 786-3459. The friendly staff will be more than happy to assist you in selecting your favorite dishes and arranging for pickup or delivery.
Events and Specials
Eurasian Bistro goes above and beyond to create a memorable dining experience for its patrons. In addition to the delectable menu, the restaurant offers various events and specials throughout the year, adding an extra layer of excitement to your visit.
Happy hour at Eurasian Bistro is a favorite among customers. Enjoy discounted drinks and appetizers while unwinding with friends and colleagues. The lively atmosphere combined with the flavorful bites creates the perfect setting for a relaxing evening.
Live music nights are another highlight at Eurasian Bistro. Immerse yourself in the vibrant sounds of talented musicians while indulging in mouthwatering Vietnamese cuisine. The combination of fantastic food and captivating melodies guarantees an unforgettable night.
To keep things fresh and exciting, Eurasian Bistro introduces monthly specials that showcase innovative and creative dishes. These limited-time offerings are carefully curated to showcase the restaurant's dedication to culinary excellence.
In conclusion, Eurasian Bistro in Pensacola, Florida, is the go-to destination for those seeking flavorful and authentic Vietnamese cuisine. Founded by Paul Nguyen, this Vietnamese gem combines traditional recipes with French influences to create a dining experience that is both unique and delightful. Whether you're in the mood for pho, banh mi, or other Vietnamese specialties, Eurasian Bistro offers a menu that will satisfy your cravings. With a friendly atmosphere, attentive staff, and a range of events and specials, Eurasian Bistro is a must-visit for food enthusiasts in the Pensacola area. So why wait? Head over to Eurasian Bistro and embark on a culinary adventure that will transport you to the vibrant streets of Vietnam.