If you're in the Niceville, FL area and craving some delicious Vietnamese cuisine, look no further than Eurasian Bistro. Located in Pensacola, this hidden gem is quickly gaining a reputation for its authentic flavors and welcoming atmosphere. Founded by Paul Nguyen, a Vietnamese immigrant with a passion for food, Eurasian Bistro aims to bring the unique tastes of Vietnam to the masses. With a menu that combines traditional dishes with French influences, you're in for a culinary experience that will leave you wanting more. So, why wait? Head over to Eurasian Bistro and treat your taste buds to a delightful journey through Vietnamese cuisine.

Eurasian Bistro
Welcome to Eurasian Bistro, a hidden gem nestled in Pensacola, FL, just a short drive away from Niceville. As you step foot into our restaurant, you'll be transported into a culinary journey showcasing the vibrant flavors of authentic Vietnamese cuisine and French-inspired delights. Join us as we take a closer look at what makes Eurasian Bistro a must-visit destination.
Location
Conveniently located at 10015 N Davis Hwy, Suite 600, Eurasian Bistro is easily accessible for locals and visitors alike. Whether you're exploring the beautiful beaches of Northwest Florida or simply looking for a delicious meal, our restaurant's centralized location makes it a breeze to find.
Contact Information
If you have any inquiries or would like to make a reservation, feel free to reach out to us at (850) 786-3459. We value your experience, and our friendly staff is always on hand to assist you.
About the Founder
Early Life
Eurasian Bistro's story would not be complete without mentioning our passionate founder, Paul Nguyen. Paul was born in Saigon, Vietnam, and in 1977, his family embarked on a perilous journey to escape the aftermath of the Vietnam War. After spending time in a refugee camp in Indonesia, they finally arrived in the United States, eventually settling in Houston, Texas.
Career Background
With a passion for technology and a drive for success, Paul spent years working for prestigious companies such as Microsoft and NASA. However, in 2013, he made the decision to retire from the corporate world and embark on a new adventure.
Move to Pensacola
In 2015, Paul made the move to Pensacola, drawn to its charming atmosphere and close-knit community. He quickly fell in love with the city and its residents, which inspired him to share his passion for Vietnamese cuisine with the locals.
Mission for Eurasian Bistro
At Eurasian Bistro, Paul's mission is to introduce the unique flavors of Vietnamese cuisine to the masses. With a vision of crafting an unforgettable dining experience, he combines authentic Vietnamese dishes with French influences, ensuring a fusion of flavors that will leave your taste buds craving for more.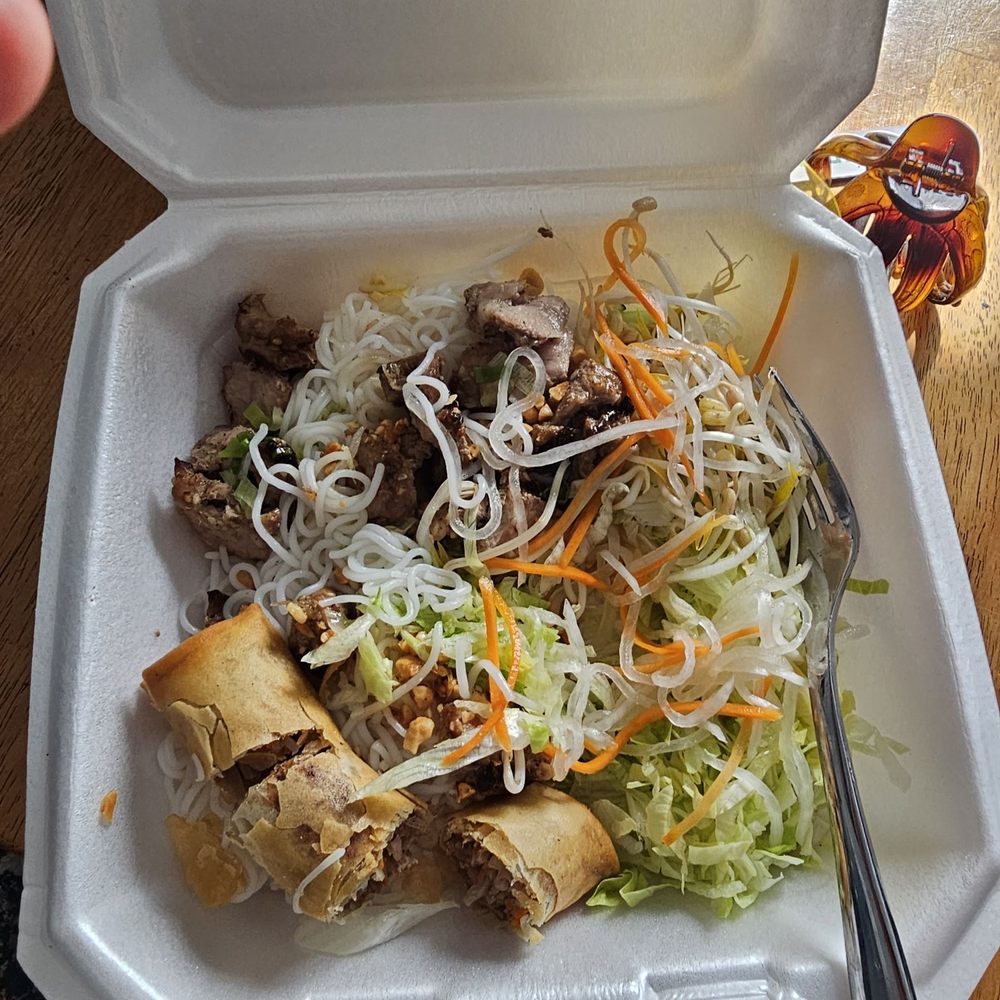 This image is property of s3-media0.fl.yelpcdn.com.

Menu
Prepare yourself for a tantalizing journey through our diverse menu, where we offer a wide array of dishes that embrace the best of Vietnamese and French cuisine.
Authentic Vietnamese Dishes
From savory Pho to aromatic Banh Mi, our authentic Vietnamese dishes pay homage to traditional flavors while showcasing the artistry of Vietnamese cooking. Sample our delicate spring rolls, hearty clay pot dishes, and delectable noodle creations, each prepared with care and passion.
French-Inspired Delights
Indulge in our French-inspired delights that seamlessly blend classic French cooking techniques with Vietnamese ingredients. From succulent Coq au Vin to exquisite Bouillabaisse, our menu offers a range of options that will transport your taste buds to the streets of Paris.
Ambiance
Step inside Eurasian Bistro and prepare to be enveloped in a warm and inviting atmosphere. Our friendly staff greets you with a smile, ensuring that you feel like a valued guest from the moment you arrive.
Friendly Atmosphere
We pride ourselves on fostering a friendly and welcoming environment for our customers. Whether you're stopping by for a quick lunch or celebrating a special occasion, our team is dedicated to providing exceptional service that exceeds your expectations.
Cozy Interior Design
As you settle into our cozy dining area, you'll notice the carefully chosen elements of our interior design. From the soft lighting that sets a relaxing ambiance to the tasteful decor that pays homage to Vietnamese culture, every detail has been curated to enhance your dining experience.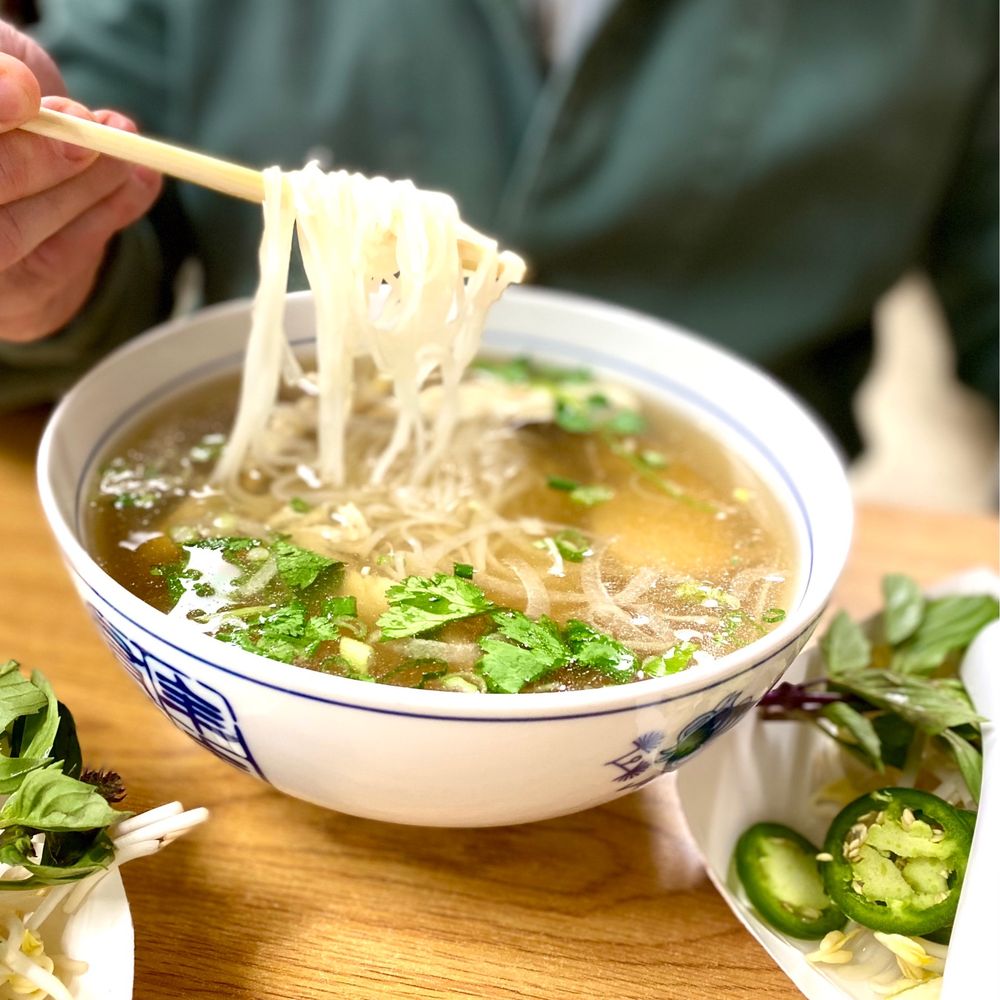 This image is property of s3-media0.fl.yelpcdn.com.
Customer Reviews
The heart and soul of Eurasian Bistro lies within the satisfaction of our customers. Read on to hear what they have to say about their dining experiences with us.
Positive Feedback
Our customers rave about the delightful combination of flavors and the overall experience at Eurasian Bistro. They commend the authenticity of our Vietnamese dishes, showcasing our dedication to traditional recipes that will transport you to the bustling streets of Vietnam.
Praise for the Food
The exquisite flavors of our dishes have earned us acclaim among food enthusiasts. Customers praise the freshness of our ingredients, the balance of spices, and the exceptional execution of each dish. Prepare yourself for a culinary adventure that will leave you wanting more.
Compliments for the Service
When dining at Eurasian Bistro, you'll receive more than just a meal. Our attentive and dedicated staff ensures that your experience is personalized and memorable. Customers express their gratitude for the warm and prompt service, creating an atmosphere of comfort and satisfaction.
Convenience
Eurasian Bistro offers the perfect balance of accessibility and proximity to enhance your dining experience. Come explore the convenience we offer.
Proximity to Niceville, FL
Located just a short drive away from Niceville, FL, Eurasian Bistro presents an ideal dining destination for residents and visitors alike. Whether you're planning a day trip to Pensacola or simply looking for a nearby culinary adventure, we are conveniently situated to satisfy your cravings.
Accessible Location
Eurasian Bistro's centralized location ensures easy access for those seeking an authentic Vietnamese dining experience. Whether you're exploring the beautiful beaches of Northwest Florida or simply passing through the area, our restaurant is situated in a prime location.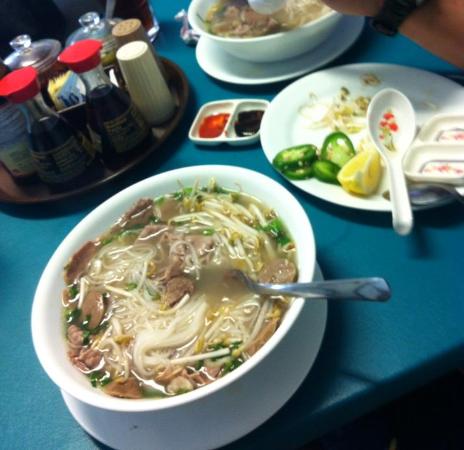 This image is property of media-cdn.tripadvisor.com.
Events and Specials
Eurasian Bistro is not just a place to enjoy a delicious meal; it's a hub of entertainment and specials that will keep you coming back for more.
Live Music Nights
Immerse yourself in a lively atmosphere as Eurasian Bistro hosts live music nights. Enjoy the soothing melodies as you savor your meal, creating an unforgettable experience for all your senses.
Happy Hour Deals
Unwind after a long day with our irresistible happy hour deals. Indulge in our delectable appetizers and sip on handcrafted cocktails as you relax with friends and family. Our happy hour specials are the perfect way to elevate your dining experience.
Catering Services
Eurasian Bistro goes beyond the boundaries of our restaurant to cater to your special occasions and events.
Weddings and Events
Make your wedding or event an unforgettable experience with Eurasian Bistro's catering services. Our team will customize a menu that suits your preferences, ensuring that your guests are treated to an exquisite culinary journey.
Customizable Menus
We understand that every event is unique, which is why we offer customizable menus. From elegant cocktail parties to intimate gatherings, our team is dedicated to bringing the flavors of Eurasian Bistro to your special occasion.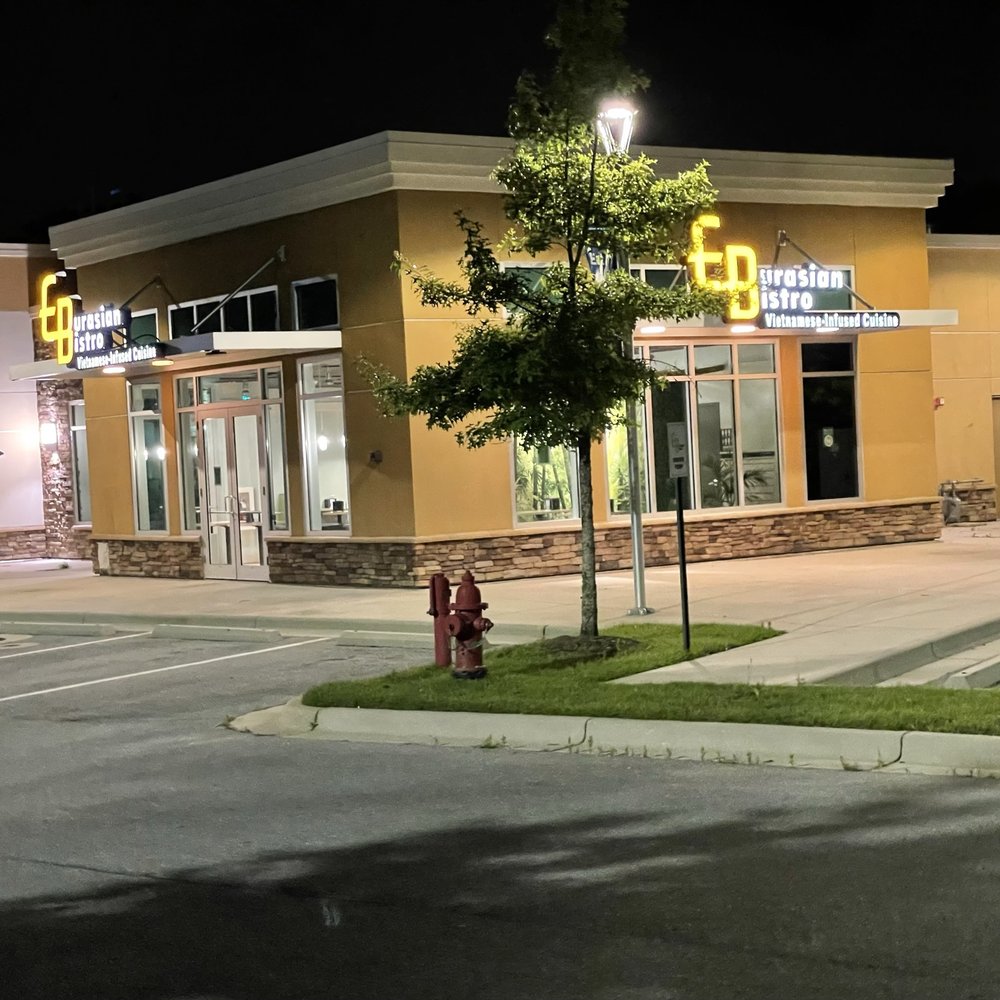 This image is property of s3-media0.fl.yelpcdn.com.
Takeout and Delivery
Can't make it to our restaurant? No problem! Eurasian Bistro offers takeout and delivery services to bring our culinary creations straight to your doorstep.
Contactless Options
In these uncertain times, we prioritize the safety and well-being of our customers. Our contactless takeout and delivery options provide peace of mind while ensuring you can still enjoy the flavors of Eurasian Bistro from the comfort of your own home.
Online Ordering
Convenience is just a click away with our online ordering system. Browse our menu, customize your selections, and place your order with ease. Embrace the flavors of Eurasian Bistro without leaving the comfort of your home.
Conclusion
A visit to Eurasian Bistro is not just a dining experience; it's an exploration of vibrant flavors, warm hospitality, and a celebration of Vietnamese cuisine. Join us as we embark on a culinary journey that will transport you to the bustling streets of Vietnam while savoring the delectable fusion of French influences. Show your support for local businesses and indulge in an unforgettable meal at Eurasian Bistro.