Imagine stepping into a world of tantalizing flavors, where the aroma of spices fills the air and each bite is a symphony of taste. Nestled in Pensacola, FL, lies Eurasian Bistro, a Vietnamese restaurant that promises to transport you to the streets of Saigon. Founded by Paul Nguyen, an individual who truly embodies the American dream, Eurasian Bistro offers a dining experience that is both authentic and innovative. From traditional Vietnamese dishes to delectable creations influenced by French culinary techniques, this gem of a restaurant brings a unique twist to Vietnamese cuisine. So, whether you're a local or just passing through, make sure to pay a visit to Eurasian Bistro and experience the fusion of flavors that will leave you craving for more.

About Eurasian Bistro
Eurasian Bistro, located at 10015 N Davis Hwy, Suite 600 in Pensacola, FL, is a must-visit Vietnamese restaurant for all food enthusiasts. With its exquisite culinary offerings and warm ambiance, this establishment has quickly become a favorite among locals and tourists alike. Whether you are craving authentic Vietnamese dishes, French-influenced adaptations, or vegetarian and vegan options, Eurasian Bistro has something for everyone.
Location and Contact Information
Conveniently situated in Pensacola, Florida, Eurasian Bistro can be easily accessed from various parts of the city. The exact address is 10015 N Davis Hwy, Suite 600. If you have any queries or would like to make a reservation, you can reach out to them at (850) 786-3459. The bistro also has a website, eurasianbistro.com, where you can find additional information about their menu, services, and special offers.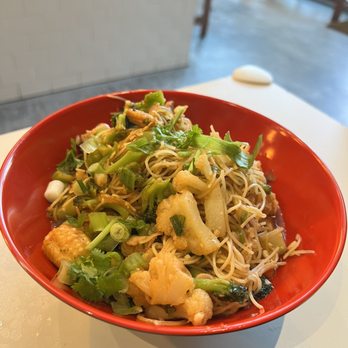 This image is property of s3-media0.fl.yelpcdn.com.

Founder's Background
Eurasian Bistro was founded by Paul Nguyen, who brings a unique perspective and passion to the culinary world. Paul's personal background adds depth and authenticity to the restaurant's offerings. Born in Saigon, Vietnam, Paul's family escaped the country on a boat in 1977, seeking a better future. After a year in a refugee camp in Indonesia, they eventually settled in Houston, Texas.
Paul spent years working for prestigious companies such as Microsoft and NASA before retiring from the corporate world in 2013. In 2015, he made the decision to move to Pensacola and embark on a new chapter of his life by opening Eurasian Bistro. His mission is not only to introduce people to the unique flavors of Vietnamese cuisine but also to provide a welcoming environment where customers can enjoy delightful meals.
Mission of Eurasian Bistro
The mission of Eurasian Bistro is to bring awareness of the unique Vietnamese cuisine to the masses while delivering an exceptional dining experience. Paul Nguyen envisions Eurasian Bistro as a place that delights customers with its friendly ambiance and consistently good food. By offering authentic Vietnamese dishes alongside French-influenced adaptations, the bistro caters to a wide range of palates. The mission is also reflected in the restaurant's commitment to vegetarian and vegan options, ensuring that everyone can indulge in the flavors of Vietnam.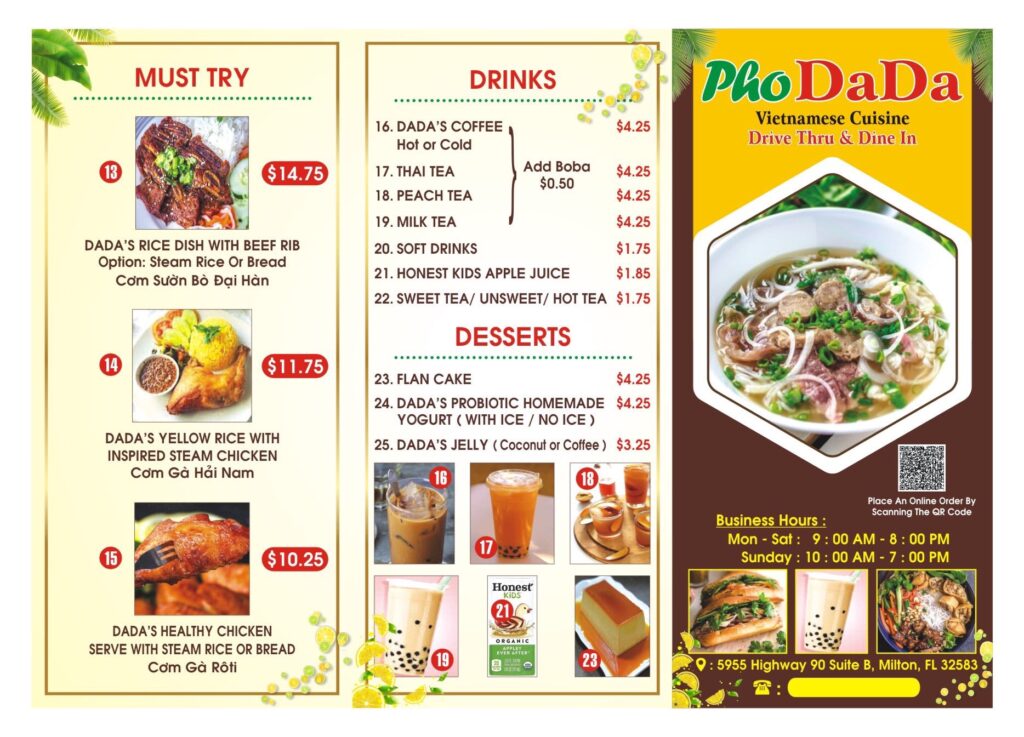 This image is property of img77.uenicdn.com.
Menu Highlights
Authentic Vietnamese Dishes
One of the standout features of Eurasian Bistro is its collection of authentic Vietnamese dishes. Bursting with bold flavors and vibrant ingredients, these dishes showcase the richness of Vietnamese culinary heritage. From traditional Pho and Banh Mi sandwiches to refreshing Spring Rolls and aromatic Lemongrass Chicken, each dish is carefully crafted to provide a truly authentic experience. Whether you are a fan of spicy flavors or prefer milder combinations, the bistro's menu has something to satisfy every craving.
French-Influenced Adaptations
In addition to serving authentic Vietnamese cuisine, Eurasian Bistro offers an array of French-influenced adaptations. This blend of culinary styles creates a unique fusion of flavors that is sure to delight your taste buds. Indulge in dishes such as Coq Au Vin with a Vietnamese twist or savor the delicate balance of flavors in the Duck Confit served with jasmine rice. The bistro's ability to seamlessly combine the best of both cuisines sets it apart from other dining establishments in the area.
Vegetarian and Vegan Options
Eurasian Bistro recognizes the importance of catering to different dietary preferences and offers a range of vegetarian and vegan options. You can enjoy dishes like Tofu Pho, Vegetable Spring Rolls, or the mouthwatering Vegan Banh Mi. The bistro's chefs ensure that each vegetarian and vegan dish is as flavorful and satisfying as their meat-based counterparts. This commitment to inclusivity makes Eurasian Bistro an inviting destination for all diners.
Ambiance and Dining Experience
Warm and Welcoming Atmosphere
From the moment you step inside Eurasian Bistro, you are greeted with a warm and welcoming atmosphere. The bistro's charming interior is adorned with Vietnamese-inspired decor and soothing colors, creating a cozy and inviting ambiance. Whether you are dining alone or with a group of friends, the comfortable seating arrangements and soft lighting contribute to a relaxed and enjoyable experience.
Friendly Staff
The staff at Eurasian Bistro are known for their exceptional customer service and friendly demeanor. From the moment you enter, you will be greeted with warm smiles and expert recommendations. The waitstaff are knowledgeable about the menu and are always ready to assist with any questions or dietary restrictions. Their genuine hospitality enhances the overall dining experience, making you feel like a valued guest.
Great for Couples, Families, and Groups
Eurasian Bistro is the perfect place to enjoy a meal with your loved ones. Whether you are planning a romantic date night, a family outing, or a get-together with friends, the bistro can accommodate groups of various sizes. The spacious dining area and comfortable seating arrangements ensure that everyone can enjoy their meal in a relaxed and vibrant setting. The diverse menu options also cater to different preferences, ensuring that there is something for everyone.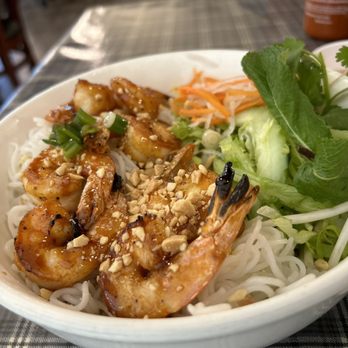 This image is property of s3-media0.fl.yelpcdn.com.
Customer Reviews
Positive Feedback from Satisfied Customers
Eurasian Bistro has garnered positive feedback from numerous satisfied customers who have had the pleasure of dining at the establishment. Visitors often praise the restaurant for its flavorful and authentic Vietnamese cuisine, highlighting the impeccable balance of spices and the quality of ingredients. Many customers also appreciate the friendly service and the inviting atmosphere, which adds to the overall enjoyment of their dining experience.
Praise for the Food and Service
Customers repeatedly praise Eurasian Bistro for the high standard of its food and service. Whether it's the aromatic flavors of the Pho or the delicate presentation of the dishes, the attention to detail is evident in each plate. Reviewers commend the staff for their prompt and attentive service, ensuring that every request is met with efficiency and professionalism. The positive reviews are a testament to the bistro's commitment to providing exceptional culinary experiences.
Special Events and Catering
Private Events and Parties
Eurasian Bistro is an ideal venue for hosting private events and parties. Whether you are celebrating a birthday, anniversary, or any other special occasion, the bistro's accommodating staff will work closely with you to ensure that every detail is taken care of. From customized menus to special decorations, they go above and beyond to create a memorable experience for you and your guests.
Customized Catering Services
If you are looking to add a touch of Vietnamese culinary delight to your next event, Eurasian Bistro offers customized catering services. Whether it's a corporate gathering, a wedding reception, or a family celebration, their experienced team will work closely with you to create a menu that suits your preferences and requirements. The bistro's commitment to quality and attention to detail extends to their catering services, ensuring that your event is a resounding success.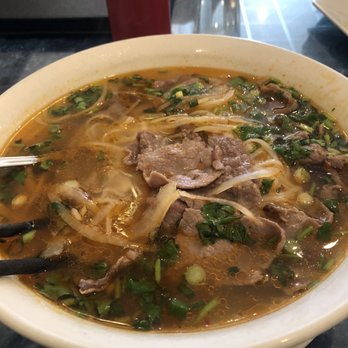 This image is property of s3-media0.fl.yelpcdn.com.
Takeaway and Delivery
Convenience of Takeout
For those times when you are craving Eurasian Bistro's delicious flavors but prefer to enjoy them in the comfort of your own home, takeout is the perfect option. The bistro offers a convenient takeout service, allowing you to order your favorite dishes and pick them up at your convenience. With just a phone call, you can enjoy the same delectable dishes without having to dine in.
Delivery Options
Eurasian Bistro also offers delivery services, making it even easier to enjoy their food from the comfort of your own home. Whether you live nearby or a bit further away, the bistro's efficient delivery team will ensure that your order arrives promptly and in perfect condition. Take advantage of this convenient service and savor the flavors of Vietnam without leaving your doorstep.
COVID-19 Safety Measures
Precautions taken to ensure Customer Safety
In the wake of the COVID-19 pandemic, Eurasian Bistro has implemented strict safety measures to ensure the well-being of its customers. The bistro follows the guidelines set by health authorities and maintains a clean and hygienic environment. From regular sanitization of surfaces to practicing proper social distancing, Eurasian Bistro prioritizes the safety of its staff and patrons. You can dine with peace of mind, knowing that every precaution is taken to provide a safe and enjoyable experience.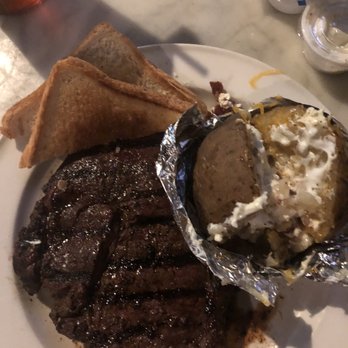 This image is property of s3-media0.fl.yelpcdn.com.
Opening Hours and Reservations
Operating Hours
Eurasian Bistro operates during the following hours:
Monday to Thursday: 11:00 AM to 9:00 PM
Friday and Saturday: 11:00 AM to 9:30 PM
Sunday: Closed
Please note that these hours are subject to change, so it's advisable to check their website or contact the bistro directly for the most up-to-date information.
Reservation Policy
While Eurasian Bistro welcomes both walk-ins and spontaneous visits, making a reservation is highly recommended, especially during peak hours. Reserving a table ensures that you have a spot waiting for you upon arrival and minimizes any potential waiting time. To secure a reservation, you can call Eurasian Bistro at (850) 786-3459 or book online through their website.
Online Booking
To make the reservation process even more convenient, Eurasian Bistro offers online booking through their official website. Simply visit their website, navigate to the "Reservations" page, and follow the prompts to book your table. The online booking system allows you to choose your desired date, time, and party size, ensuring a seamless experience from start to finish.
Cultural Significance of Vietnamese Cuisine
Exploring the Rich Culinary Heritage of Vietnam
Vietnamese cuisine is known for its vibrant flavors, fresh ingredients, and intricate balance of spices. The culinary heritage of Vietnam reflects the country's rich history and cultural diversity. From traditional street food to elaborate dishes influenced by various regions, Vietnamese cuisine offers a culinary journey like no other. Eurasian Bistro pays homage to this cultural significance by showcasing a wide range of Vietnamese dishes, each with its own unique story and flavors.
Promotions and Discounts
Special Offers for First-time Visitors
Eurasian Bistro appreciates new customers and offers special promotions to welcome them. First-time visitors can take advantage of exclusive discounts or complimentary additions to their meals. Whether it's a complimentary appetizer or a discount on their main course, these offers give you a chance to experience the flavors of Eurasian Bistro at an even more affordable price.
Customer Loyalty Programs
Eurasian Bistro values their loyal customers and rewards them through customer loyalty programs. By signing up for these programs, you can earn points for each visit or purchase, which can later be redeemed for discounts, free items, or other special perks. These programs not only enhance your dining experience but also provide an opportunity to continually explore the bistro's diverse menu and flavors.
In conclusion, Eurasian Bistro is a Vietnamese restaurant that offers a truly delightful dining experience. With its authentic Vietnamese dishes, French-influenced adaptations, and vegetarian/vegan options, the bistro caters to a wide range of preferences. The warm and welcoming ambiance, friendly staff, and positive customer reviews add to the overall appeal of this establishment. Whether you dine in, order takeout, or have your event catered, Eurasian Bistro ensures that you are met with exceptional food and service. So, why wait? Visit Eurasian Bistro and embark on a culinary journey that will leave a lasting impression.