Craving Vietnamese cuisine near Perdido, FL? Look no further than Eurasian Bistro, a hidden gem tucked away in the heart of Pensacola. Founded by Paul Nguyen, a Vietnamese immigrant with a compelling story, this restaurant offers a delectable fusion of authentic Vietnamese flavors and French influences. From banh mi to pho, each dish is crafted with care and gastronomic expertise. As you step inside Eurasian Bistro, you'll be welcomed by a friendly ambiance that invites you to sit back, relax, and savor the flavors of Vietnam. So, why wait? Embark on a culinary journey and discover the vibrant Vietnamese food scene at Eurasian Bistro today.

Eurasian Bistro
At Eurasian Bistro, located at 10015 N Davis Hwy, Suite 600 in Pensacola, FL, you'll find a haven for Vietnamese cuisine. This cozy and welcoming restaurant combines authentic Vietnamese flavors with French influences, resulting in a truly unique and delightful dining experience. Established by Paul Nguyen, Eurasian Bistro aims to bring awareness of the rich and diverse Vietnamese cuisine to the masses, while providing a friendly ambiance and high-quality food.
Location and Contact Information
If you're in the Pensacola area and looking for a taste of Vietnam, Eurasian Bistro is conveniently located on N Davis Hwy. You can easily reach them at (850) 786-3459. For more information, you can visit their website at Eurasian Bistro.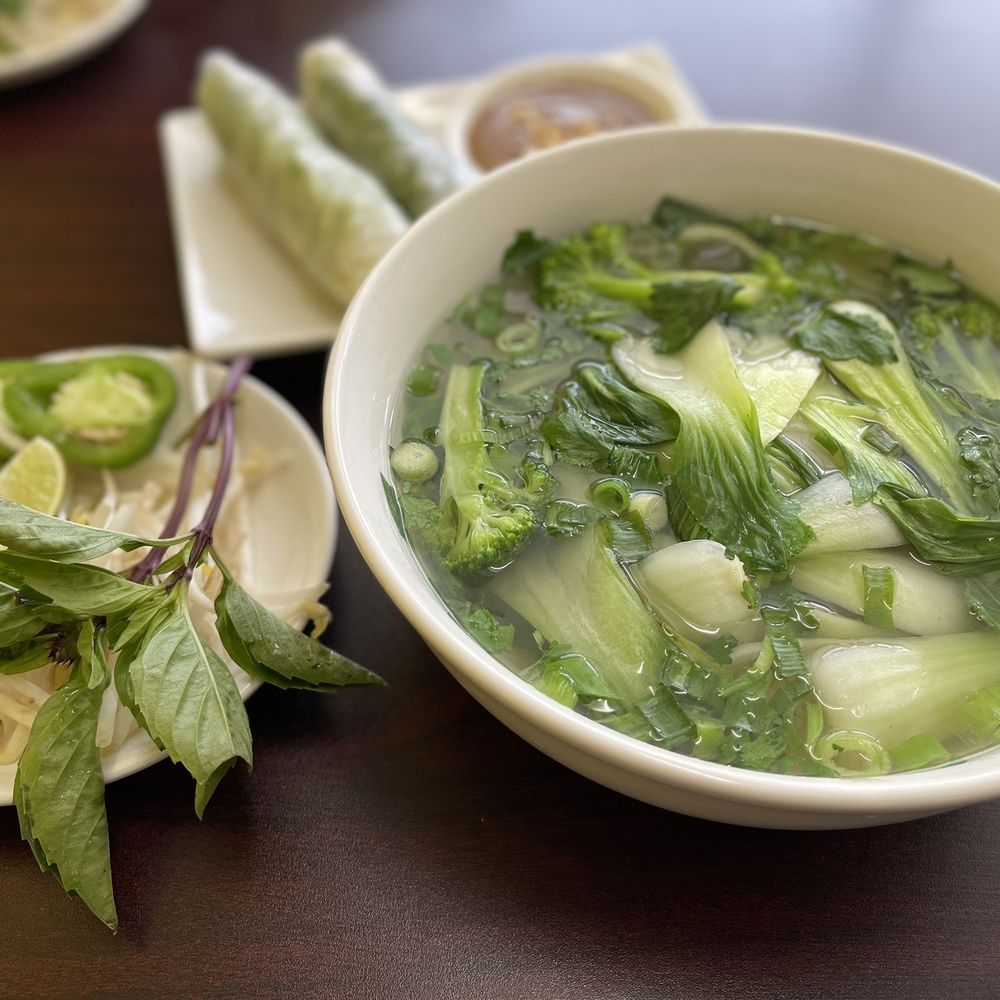 This image is property of s3-media0.fl.yelpcdn.com.

About the Founder
Paul Nguyen, the founder of Eurasian Bistro, has a fascinating and inspiring story. Born in Saigon, Vietnam, he experienced the turmoil of the country during the fall of Saigon in 1975. In 1977, when Paul was just a child, his family made a daring escape on a boat, seeking a better life. After spending less than a year in a refugee camp in Indonesia, they finally arrived in the United States and settled in Houston, Texas.
Paul's journey didn't end there. He went on to have a successful career, working for both Microsoft and NASA. However, after retiring from the corporate world in 2013, he decided to embrace a new challenge. In 2015, he moved to Pensacola, FL, where he founded Eurasian Bistro. With his vast knowledge of Vietnamese cuisine and his passion for sharing it with others, Paul is dedicated to creating an unforgettable dining experience at Eurasian Bistro.
Mission of Eurasian Bistro
The mission of Eurasian Bistro is to bring awareness to the unique and vibrant Vietnamese cuisine. Paul Nguyen envisions a dining experience that not only satisfies your taste buds but also immerses you in the rich culture and history of Vietnam. Eurasian Bistro achieves this by offering a warm and friendly ambiance, where guests can enjoy flavorful dishes that are both authentic and infused with French influences.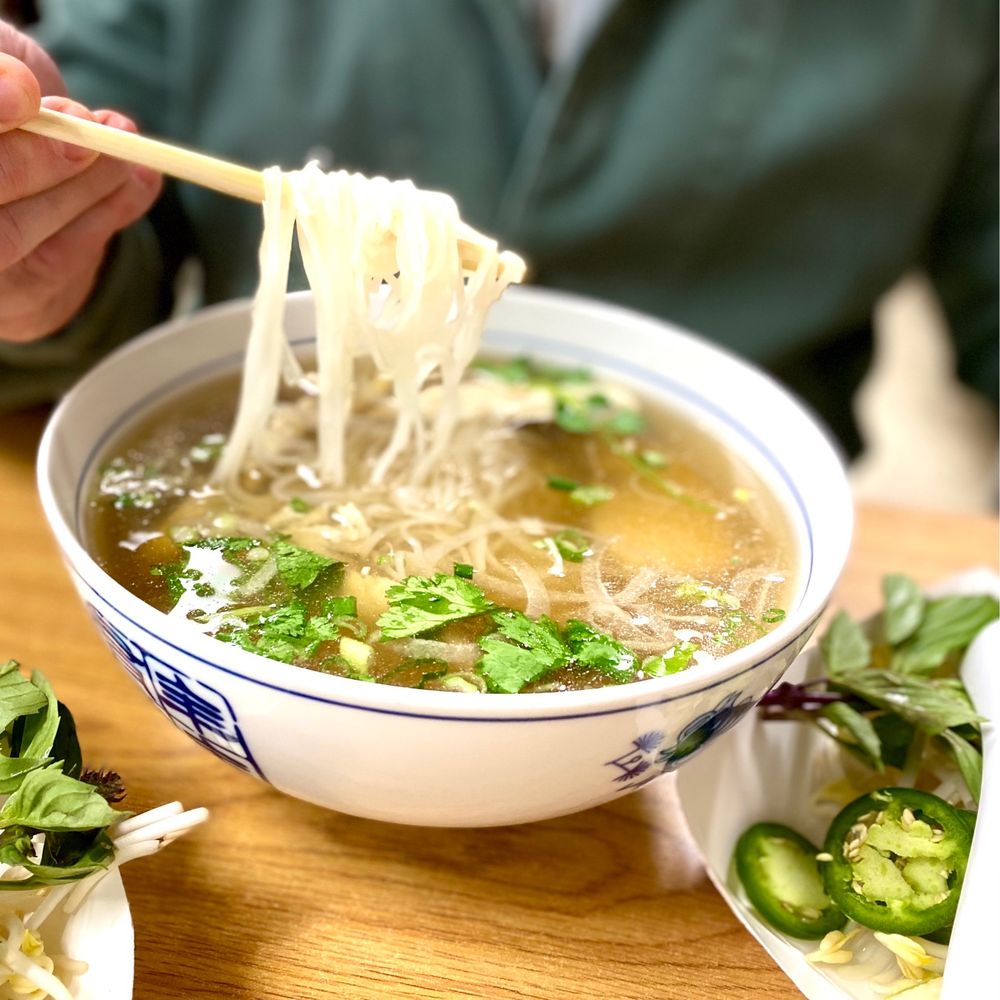 This image is property of s3-media0.fl.yelpcdn.com.
Vietnamese Cuisine
Vietnamese cuisine is known for its bold flavors and fresh ingredients. At Eurasian Bistro, you'll get to experience the essence of this incredible cuisine. Traditional Vietnamese dishes are a highlight of the menu, showcasing the variety and diversity that Vietnamese food has to offer. From flavorful soups like Pho and Bun Bo Hue to refreshing salads such as Goi Cuon, there's something to please every palate.
One of the reasons Vietnamese cuisine is so unique is the combination of sweet, salty, sour, and spicy flavors. The use of fresh herbs and vegetables, along with ingredients like fish sauce, lemongrass, and ginger, adds depth and complexity to the dishes. Whether you're a fan of noodles, rice, beef, or seafood, Eurasian Bistro has a wide range of options that will satisfy your cravings.
To complement the flavorful dishes, Vietnamese cuisine also offers a selection of popular drinks. From the strong and aromatic Vietnamese coffee to the refreshing and vibrant flavors of fruit smoothies like avocado or mango, there's a beverage for every preference.
What Makes Eurasian Bistro Special
Eurasian Bistro stands out among Vietnamese restaurants for several reasons. First and foremost, the authenticity of their recipes sets them apart. Paul Nguyen is dedicated to capturing the true essence of Vietnamese cuisine, ensuring that every dish is prepared with care and attention to detail. The result is a menu that showcases the best of Vietnamese flavors.
However, Eurasian Bistro doesn't stop at authenticity alone. The restaurant also incorporates French influences, bringing a unique fusion twist to their dishes. This combination of Vietnamese and French flavors creates a harmonious blend that is both familiar and exciting.
In addition to their commitment to authentic recipes and fusion dishes, Eurasian Bistro prides itself on using fresh and high-quality ingredients. From locally sourced produce to sustainably caught seafood, every ingredient is carefully selected to ensure the best possible taste and quality in every dish.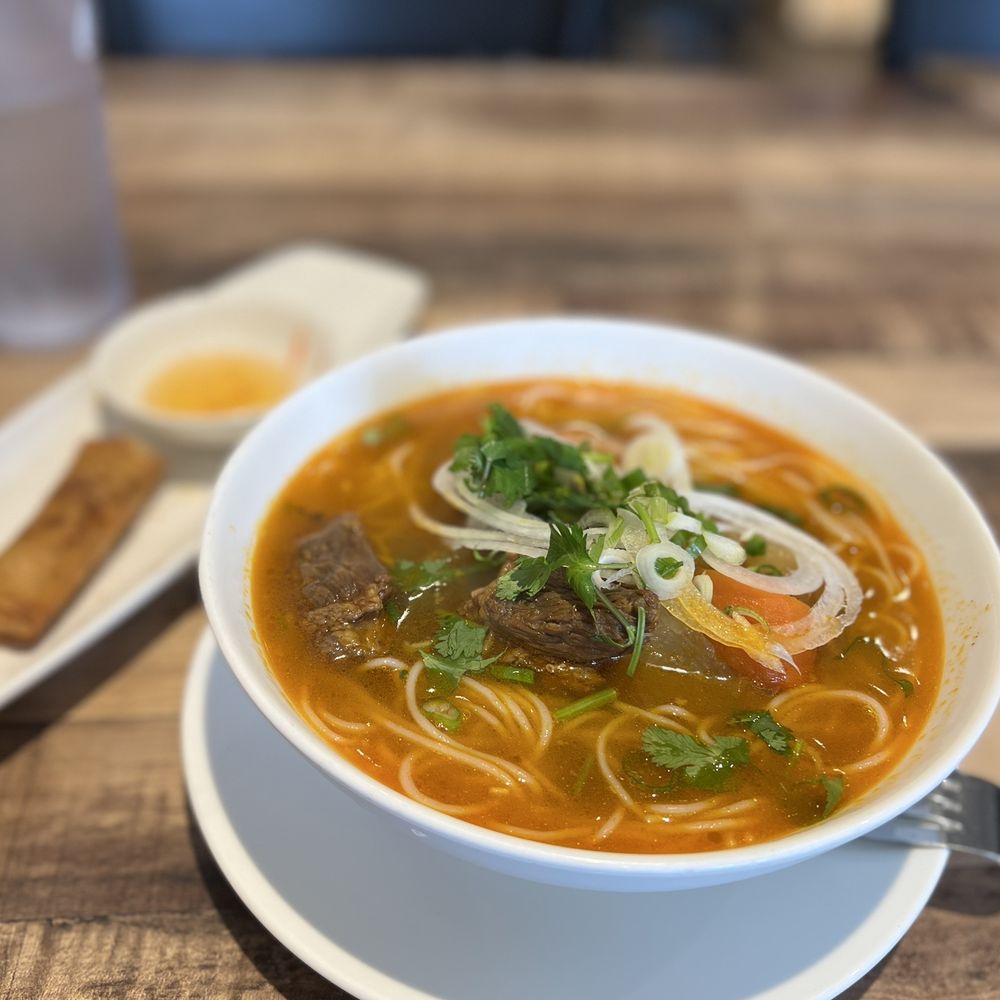 This image is property of s3-media0.fl.yelpcdn.com.
Customer Reviews
Eurasian Bistro has received rave reviews from customers who have had the pleasure of dining there. One aspect that is consistently praised is the high quality of the food. Guests have expressed their delight in the flavors and have commended the authenticity of the Vietnamese recipes. From the fragrant Pho to the flavorful Bun Cha, every dish is met with praise for its taste and presentation.
Another aspect that sets Eurasian Bistro apart is the exceptional service. The staff is friendly, attentive, and knowledgeable about the menu. Whether you have dietary restrictions, are seeking recommendations, or simply have questions about the dishes, the staff is always happy to assist, making your dining experience all the more enjoyable.
The cozy atmosphere of Eurasian Bistro is also frequently mentioned in customer reviews. The warm and inviting ambiance, coupled with the attentive service, creates a dining experience that is both comfortable and memorable. Guests often feel as though they are stepping into a little piece of Vietnam, immersing themselves in the vibrant culture and flavors of the country.
Visit Eurasian Bistro
If you're in the Perdido area, Eurasian Bistro is a must-visit restaurant. Its convenient location on N Davis Hwy makes it easily accessible, ensuring that you won't have to travel far to experience the delights of Vietnamese cuisine.
At Eurasian Bistro, you have the option to make reservations or simply walk in. Whether you're planning a romantic date night, a family gathering, or a casual meal with friends, the restaurant welcomes you with open arms. If you prefer to enjoy your meal at home, Eurasian Bistro also offers takeout and delivery options, allowing you to savor their delicious dishes in the comfort of your own space.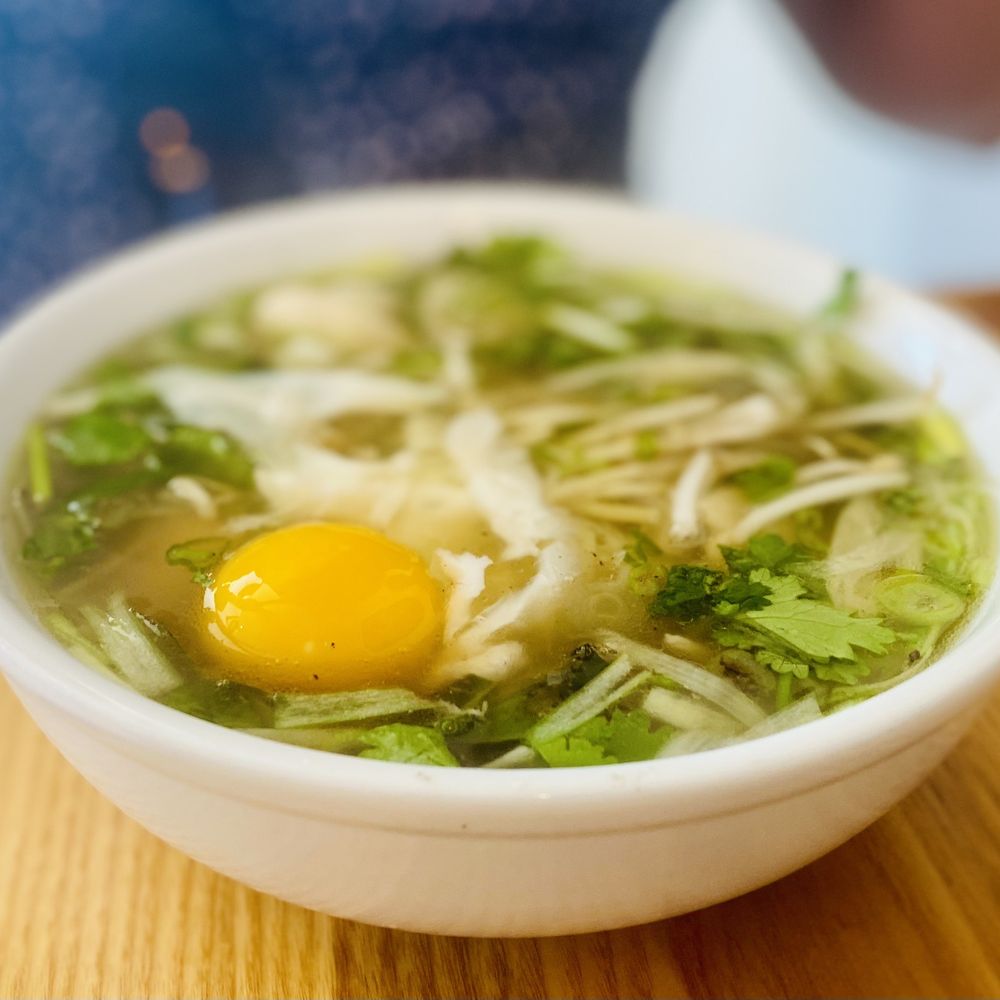 This image is property of s3-media0.fl.yelpcdn.com.
Events and Specials
Eurasian Bistro goes above and beyond to create a memorable dining experience. In addition to their regular menu, they offer themed nights, such as Vietnamese Street Food Night or Seafood Extravaganza, where you can indulge in an array of specially curated dishes. These themed nights provide an opportunity to explore different aspects of Vietnamese cuisine and try something new.
Happy Hour at Eurasian Bistro is another reason to visit. You can enjoy special offers on both food and drinks, making it the perfect time to relax with friends and enjoy the exciting flavors Eurasian Bistro has to offer.
During holidays, Eurasian Bistro also offers special menus and promotions, allowing you to celebrate the season with a taste of Vietnam. Whether it's Lunar New Year, Christmas, or any other occasion, Eurasian Bistro ensures that every meal becomes a memorable experience.
Conclusion
Eurasian Bistro is more than just a Vietnamese restaurant; it's a gateway to the captivating world of Vietnamese cuisine. With its authentic recipes, French-inspired fusion dishes, and dedication to using fresh and high-quality ingredients, Eurasian Bistro is a culinary gem in Pensacola, FL.
By dining at Eurasian Bistro, you not only get to indulge in delicious food but also support a local business and the vision of its founder, Paul Nguyen. With his passion for Vietnamese cuisine and his commitment to sharing it with others, he has created an unforgettable dining experience that will leave you craving for more.
So, why wait? Head to Eurasian Bistro and embark on a culinary adventure through Vietnam. Whether you're a fan of the classics like Pho or eager to try a unique fusion creation, Eurasian Bistro has something for everyone. Immerse yourself in the flavors and aromas of Vietnam, and prepare for a dining experience that will leave an indelible mark on your taste buds.