Looking for a Vietnamese restaurant near Pensacola, FL that will transport your taste buds to a culinary adventure in Southeast Asia? Look no further than Eurasian Bistro, a hidden gem founded by Paul Nguyen. Born in Saigon, Vietnam, Paul's fascinating journey led him to escape on a boat with his family and eventually settle in the United States. After retiring from the corporate world, Paul took on the challenge of bringing the unique flavors of Vietnamese cuisine to the masses through Eurasian Bistro. With a delightful ambiance and a menu that seamlessly blends authentic Vietnamese dishes with French influences, Eurasian Bistro is the perfect destination for an unforgettable dining experience.

About Eurasian Bistro
Eurasian Bistro is a Vietnamese restaurant located in Pensacola, FL. With its warm and welcoming atmosphere, attentive staff, and delicious authentic Vietnamese cuisine, it has become a popular dining destination for locals and visitors alike. The restaurant is conveniently located at 10015 N Davis Hwy, Suite 600, Pensacola, FL 32514, making it easily accessible to those in the area. If you want to get in touch or make a reservation, you can reach Eurasian Bistro at (850) 786-3459.
Founder's Background
The founder of Eurasian Bistro, Paul Nguyen, has an inspiring background that shapes the essence of the restaurant. Born in Saigon, Vietnam, Paul and his family escaped on a boat in 1977, just two years after the fall of Saigon. After spending time in a refugee camp in Indonesia, Paul's family eventually settled in Houston, Texas.
Before opening Eurasian Bistro, Paul had an impressive career working for the likes of Microsoft and NASA. In 2013, he decided to retire from the corporate world and moved to Pensacola in 2015. However, after a seven-year hiatus, Paul decided to take on a new challenge by establishing Eurasian Bistro. His mission for the restaurant is to bring awareness of the unique Vietnamese cuisine to the masses while delivering a delightful experience.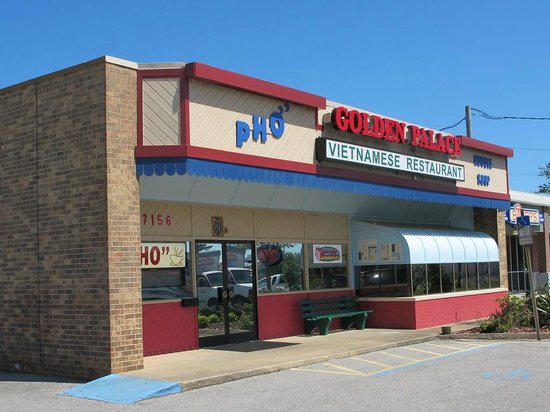 This image is property of media-cdn.tripadvisor.com.

Mission of Eurasian Bistro
Eurasian Bistro is more than just a place to enjoy a meal. It aims to introduce and promote Vietnamese cuisine to a wider audience. Through their carefully crafted menu and high-quality ingredients, the restaurant offers patrons an opportunity to explore the flavors and traditions of Vietnam. Eurasian Bistro strives to create a memorable dining experience that combines authentic Vietnamese dishes with a warm and friendly ambiance.
Authentic Vietnamese Cuisine
At Eurasian Bistro, you can expect to savor the authentic flavors of Vietnamese cuisine. The menu features a variety of traditional Vietnamese dishes, each prepared with utmost care and attention to detail. From savory soups to aromatic stir-fries, each dish is a celebration of Vietnamese culinary heritage.
Vietnamese cuisine is known for its vibrant and fresh flavors, which are often the result of blending herbs, spices, and various ingredients. One unique aspect of Vietnamese cuisine is its French influences. As a former French colony, Vietnam has embraced certain culinary techniques and ingredients from the French. This fusion of flavors sets Vietnamese cuisine apart and adds a delightful twist to some of the dishes at Eurasian Bistro.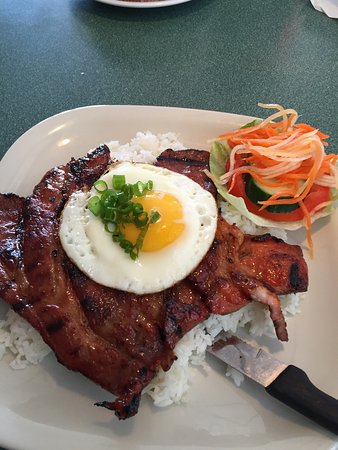 This image is property of media-cdn.tripadvisor.com.
Friendly Ambiance
Step inside Eurasian Bistro, and you'll instantly feel the warm and welcoming atmosphere. The restaurant is designed to create a cozy and inviting space where guests can relax, enjoy their meals, and immerse themselves in the Vietnamese dining experience. The friendly staff goes above and beyond to ensure you have a pleasant time, from providing recommendations to offering top-notch service.
Consistently Good Food
Eurasian Bistro places a strong emphasis on the quality of its ingredients and the expertise of its chefs. They source fresh, high-quality ingredients to bring out the best flavors in each dish. Whether it's the traditional pho, a fragrant banh mi, or a refreshing plate of goi cuon, you can count on consistently delicious and satisfying meals at Eurasian Bistro.
The skilled chefs at Eurasian Bistro have honed their culinary talents to perfection, meticulously preparing each dish with precision and care. They take pride in their craft and strive to deliver an exceptional dining experience to every guest who walks through the door.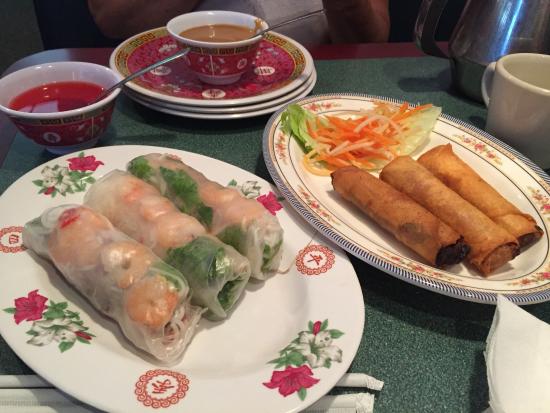 This image is property of media-cdn.tripadvisor.com.
Signature Dishes
If you're looking to indulge in some of the must-try Vietnamese dishes, Eurasian Bistro has a range of signature offerings that are sure to impress your taste buds. Here are three must-try dishes:
Pho – Traditional Vietnamese Noodle Soup
Pho is the epitome of Vietnamese comfort food. This hearty soup consists of delicate rice noodles, flavorful broth, and your choice of meat or tofu, topped with an array of fresh herbs and garnishes. The combination of aromatic herbs and savory broth creates a truly satisfying and flavorful experience.
Banh Mi – Vietnamese Sandwich
Banh Mi is a delightful fusion of French and Vietnamese culinary traditions. It features a crusty baguette filled with a variety of savory ingredients such as grilled meats, pickled vegetables, fresh cilantro, and tangy sauces. The result is a harmonious blend of flavors and textures that make banh mi a favorite choice for many.
Goi Cuon – Fresh Spring Rolls
Goi Cuon, also known as fresh spring rolls, are light and refreshing rolls filled with a combination of vegetables, herbs, and sometimes tofu or shrimp. They are wrapped in delicate rice paper and served with a dipping sauce. These rolls are a great choice for a healthy and flavorsome appetizer or a light meal.
Vegetarian and Vegan Options
At Eurasian Bistro, they understand the importance of catering to various dietary preferences. They offer a range of vegetarian and vegan options that are just as delightful and flavorful as their meat counterparts. Whether you follow a plant-based diet or simply enjoy exploring the diverse world of vegetarian cuisine, you'll find plenty of choices to satisfy your cravings at Eurasian Bistro.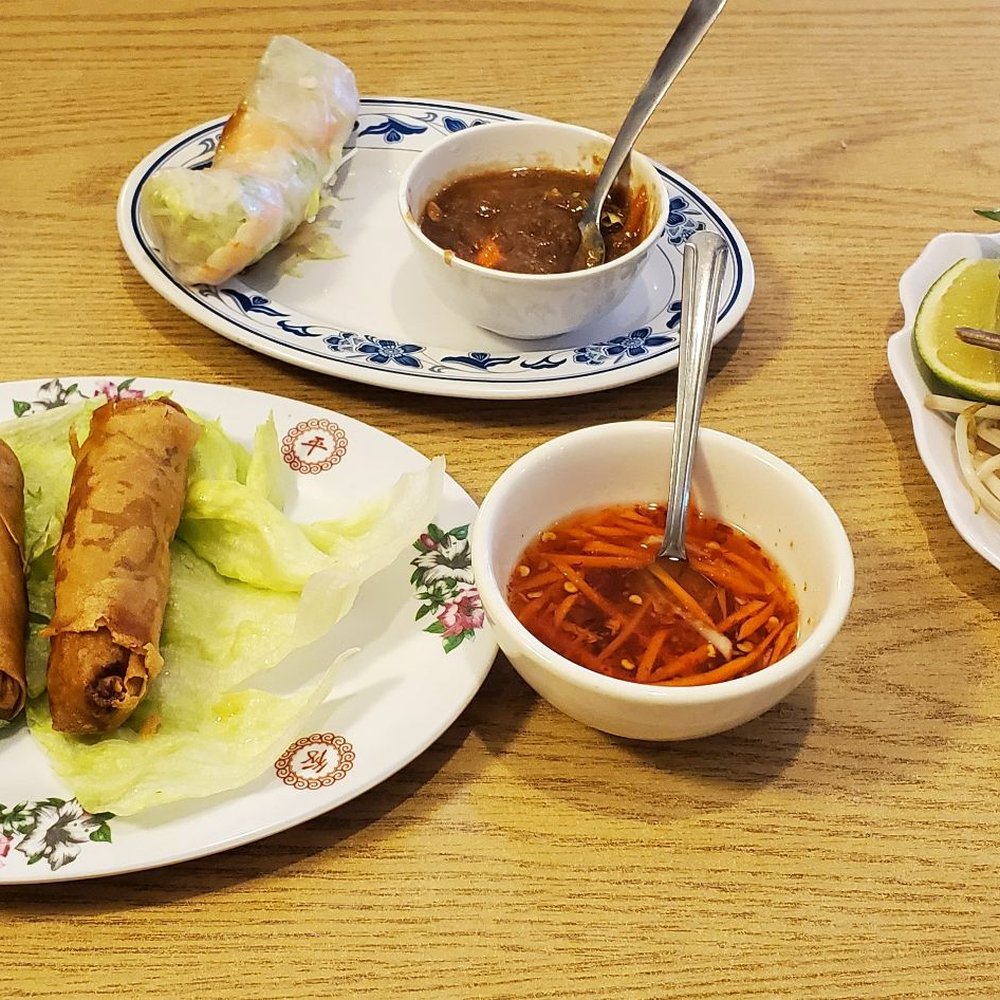 This image is property of s3-media0.fl.yelpcdn.com.
Customer Reviews
Eurasian Bistro has garnered many positive reviews from satisfied customers. Here are some highlights from customer feedback:
"The flavors and presentation at Eurasian Bistro are fantastic! Every dish I've tried is bursting with deliciousness."
"The staff at Eurasian Bistro is friendly and attentive. They really go the extra mile to make you feel welcome and ensure you have a great dining experience."
"The food at Eurasian Bistro is consistently top-notch. You can always count on a fabulous meal, no matter what you order."
These reviews are a testament to the exceptional dining experience that Eurasian Bistro consistently provides.
Visit Eurasian Bistro Today
If you're in the Pensacola area or planning a trip, make sure to put Eurasian Bistro on your dining list. Discover authentic Vietnamese cuisine and indulge in a delightful culinary experience. With their warm hospitality, cozy atmosphere, and consistently good food, Eurasian Bistro is sure to leave a lasting impression on your taste buds and create a memorable dining experience you'll want to repeat.