If you're in the West Pensacola area and looking to try something new and delicious, look no further than Eurasian Bistro. This Vietnamese restaurant, founded by Paul Nguyen, offers a unique culinary experience that combines the flavors of Vietnam with French influences. Paul's personal journey and passion for authentic Vietnamese cuisine are reflected in every dish. From his family's escape from Vietnam to his career at Microsoft and NASA, Paul's dedication and expertise shine through in the food at Eurasian Bistro. With a friendly ambiance and consistently good food, this is a dining experience you won't want to miss.

About Eurasian Bistro
Eurasian Bistro is a Vietnamese restaurant located in Pensacola, FL, just a short drive from West Pensacola. The address is 10015 N Davis Hwy, Suite 600, Pensacola, FL 32514. You can easily contact Eurasian Bistro by calling (850) 786-3459. For more information about the restaurant, you can also visit their website at eurasianbistro.com.
The founder of Eurasian Bistro is Paul Nguyen, a man with a fascinating background. Paul was born in Saigon, Vietnam, and his family escaped the war-torn country by boat in 1977, two years after the fall of Saigon. They spent less than a year in a refugee camp in Indonesia before finally arriving in the United States. Eventually, Paul and his family settled in Houston, Texas.
After working for both Microsoft and NASA for many years, Paul retired from the corporate world and moved to Pensacola in 2015. However, after a seven-year hiatus, he decided to embark on a new challenge: opening Eurasian Bistro. Paul's mission with the restaurant is to introduce the unique flavors and delights of Vietnamese cuisine to a wider audience. He envisions an experience that not only offers authentic Vietnamese dishes but also incorporates French influences to create a truly memorable dining experience.
Food Menu
Eurasian Bistro offers a diverse menu featuring a variety of Vietnamese dishes that are sure to satisfy any palate. Whether you're in the mood for a light appetizer, a hearty main course, a flavorful noodle or rice dish, a delicious sandwich, or a refreshing beverage, Eurasian Bistro has something for everyone.
Appetizers
Start your meal with one of the tantalizing appetizers on the menu. From crispy spring rolls filled with savory ingredients to flavorful dumplings and fresh salads, Eurasian Bistro's appetizer selection is a perfect way to whet your appetite.
Main Courses
For the main course, choose from a range of delectable options. Whether you prefer seafood, beef, chicken, or vegetarian dishes, Eurasian Bistro has something to suit your taste. Each dish is carefully prepared with fresh ingredients and authentic flavors, ensuring a delightful dining experience.
Noodles and Rice Dishes
If savory noodles or rice dishes are what you're craving, Eurasian Bistro has several options to choose from. Enjoy a steaming bowl of traditional Pho, a hearty noodle soup filled with tender meat and aromatic herbs. Or opt for a flavorful Vietnamese fried rice dish, packed with a medley of vegetables and your choice of protein.
Sandwiches
Eurasian Bistro is also known for its mouthwatering Banh Mi sandwiches. These Vietnamese-style sandwiches are made with a crusty baguette filled with a variety of flavorful ingredients, including meat, pickled vegetables, and herbs. Each bite is a burst of deliciousness that will leave you wanting more.
Beverages
Quench your thirst with a refreshing beverage from Eurasian Bistro's drink menu. From traditional Vietnamese coffee, brewed to perfection and served with a unique drip filter, to refreshing iced teas and specialty drinks, there's something for every taste.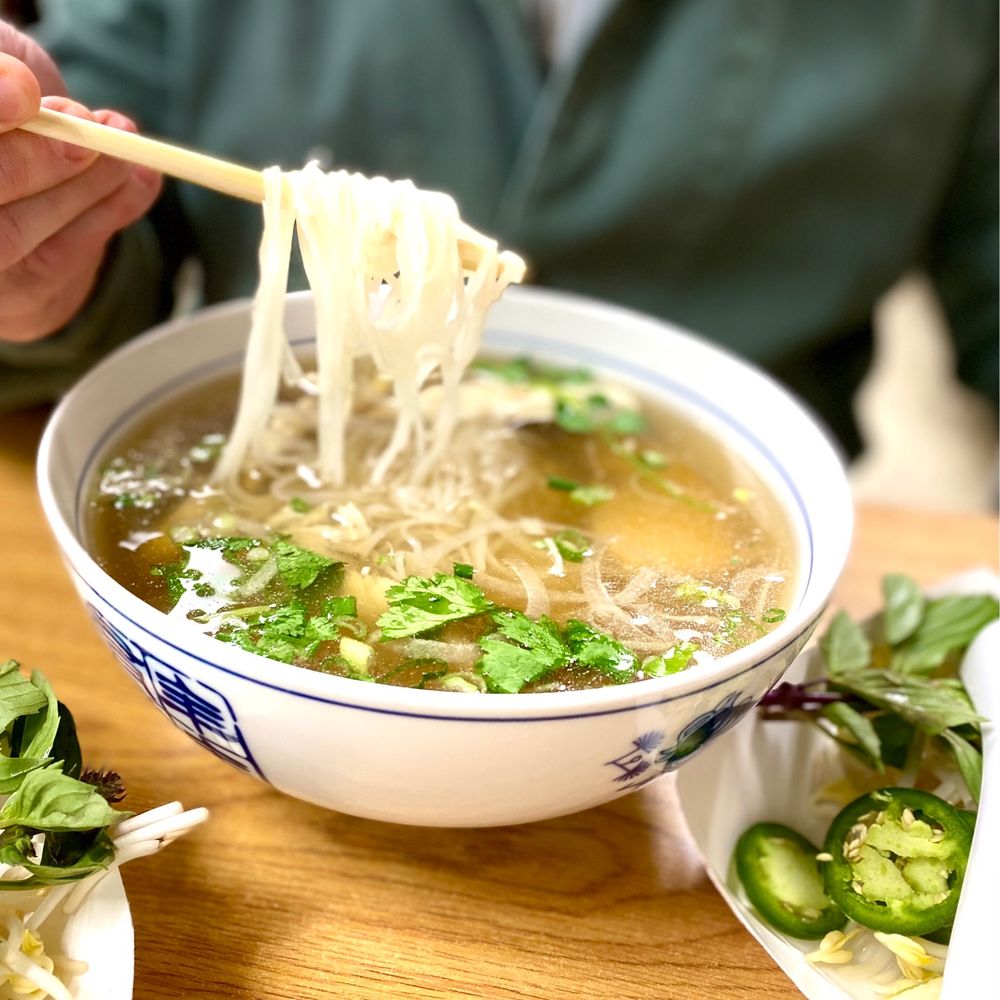 This image is property of s3-media0.fl.yelpcdn.com.

Signature Dishes
At Eurasian Bistro, there are several signature dishes that you must try to truly experience the flavors of Vietnamese cuisine. These dishes showcase the unique combination of spices, fresh ingredients, and cultural influences that make Vietnamese food special.
Pho
Pho is a hearty and comforting Vietnamese noodle soup that has gained popularity worldwide. Eurasian Bistro's Pho is made with a flavorful broth simmered for hours, tender slices of meat, and an assortment of herbs and spices. Each spoonful is a burst of warmth and complex flavors that will transport you to the streets of Vietnam.
Banh Mi
Banh Mi is a Vietnamese sandwich that perfectly captures the fusion of French and Vietnamese culinary influences. Eurasian Bistro's Banh Mi sandwiches are made with a crusty baguette, filled with marinated meat, fresh vegetables, and a tangy sauce. The combination of textures and flavors in each bite is truly delightful.
Spring Rolls
Fresh spring rolls are a popular Vietnamese dish that is light, healthy, and bursting with flavor. Eurasian Bistro's spring rolls are made with rice paper wrappers filled with a colorful assortment of fresh vegetables, herbs, and your choice of protein. Dip them in the accompanying peanut sauce for an extra burst of flavor.
Bun
Bun is a Vietnamese noodle salad that is both refreshing and satisfying. It consists of vermicelli noodles topped with fresh vegetables, herbs, and your choice of protein, all dressed with a tangy sauce. Eurasian Bistro offers a variety of options for the protein, allowing you to customize your bun to your liking.
Vietnamese Coffee
No Vietnamese dining experience is complete without a cup of Vietnamese coffee. Eurasian Bistro serves authentic Vietnamese coffee, brewed using a unique drip filter, resulting in a bold and rich cup of coffee that is sure to please coffee lovers.
Lunch Specials
Eurasian Bistro also offers enticing lunch specials that are perfect for enjoying a delicious and affordable meal during the day. These lunch specials include a variety of options at competitive prices, making them a great choice for those working or exploring the West Pensacola area.
Options and pricing
The lunch specials at Eurasian Bistro include a selection of the restaurant's most popular dishes. From traditional favorites like Pho and Banh Mi to flavorful rice and noodle dishes, there is something to satisfy every craving. The pricing for these specials is affordable, allowing you to enjoy a satisfying meal without breaking the bank.
Includes sides and a drink
In addition to the main dish, each lunch special comes with a selection of sides to complement and enhance your meal. These sides may include options like spring rolls, salads, or fried rice. Furthermore, a drink is also included, allowing you to enjoy a refreshing beverage as part of your lunch.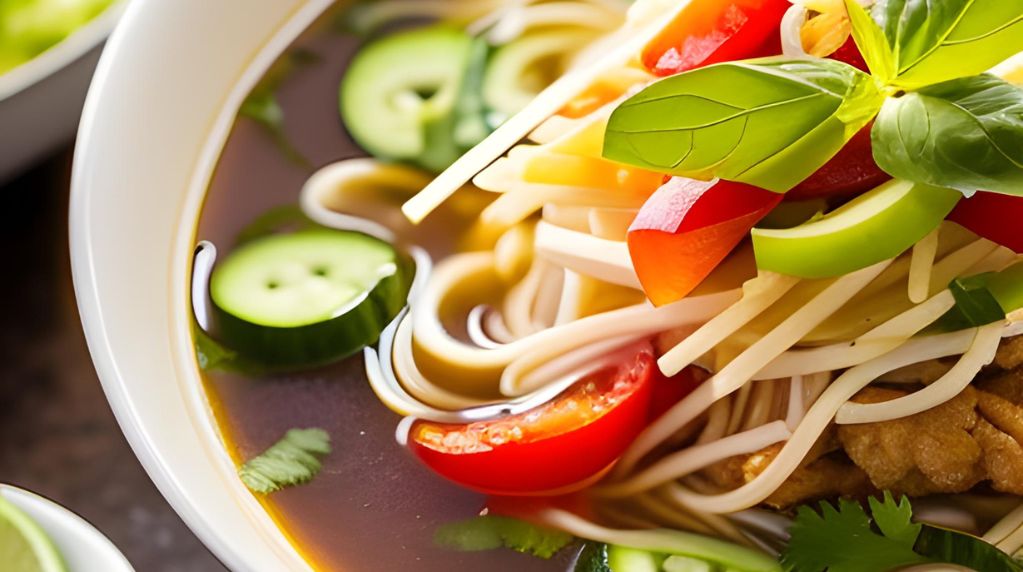 This image is property of eurasianbistro.com.
Catering Services
Eurasian Bistro offers catering services, making it an excellent choice for a variety of events and gatherings. Whether you're hosting a corporate event, a wedding, or a private party, Eurasian Bistro can provide delicious Vietnamese cuisine that will impress your guests.
Event types serviced
Eurasian Bistro can cater to a wide range of events, including corporate meetings, weddings, birthdays, anniversaries, and more. The restaurant's expertise in Vietnamese cuisine ensures that your event will be elevated with flavorful and memorable dishes.
Customizable menu options
When planning your catering order with Eurasian Bistro, you have the option to customize the menu to suit your preferences and dietary restrictions. The restaurant's team will work closely with you to create a menu that perfectly fits your event, ensuring that each dish is prepared with care and attention to detail.
Delivery and setup
To make your event planning process more convenient, Eurasian Bistro offers delivery and setup services. This means that you can focus on enjoying your event while the restaurant takes care of the logistics. The professional staff will ensure that the food is delivered on time and set up beautifully, allowing you to impress your guests with a visually appealing and delicious spread.
Customer Reviews
Eurasian Bistro has received glowing reviews from satisfied customers who have enjoyed their dining experience. These testimonials and ratings speak to the high quality of the food and the outstanding service provided by the restaurant.
Testimonials and ratings from customers
Customers have praised the flavors and authenticity of the Vietnamese dishes at Eurasian Bistro. They rave about the freshness of the ingredients, the attention to detail in the preparation, and the overall taste and presentation of the food. Many have also commented on the friendly and attentive service provided by the staff, making their dining experience even more enjoyable.
Positive feedback on food and service
Customers have specifically highlighted the flavors and quality of Eurasian Bistro's signature dishes, such as the Pho, Banh Mi, and Spring Rolls. The dishes have been described as flavorful, well-balanced, and authentic, leaving diners wanting to come back for more. Moreover, the staff's knowledge and enthusiasm for the cuisine have been praised, as they are always ready to answer questions and offer recommendations.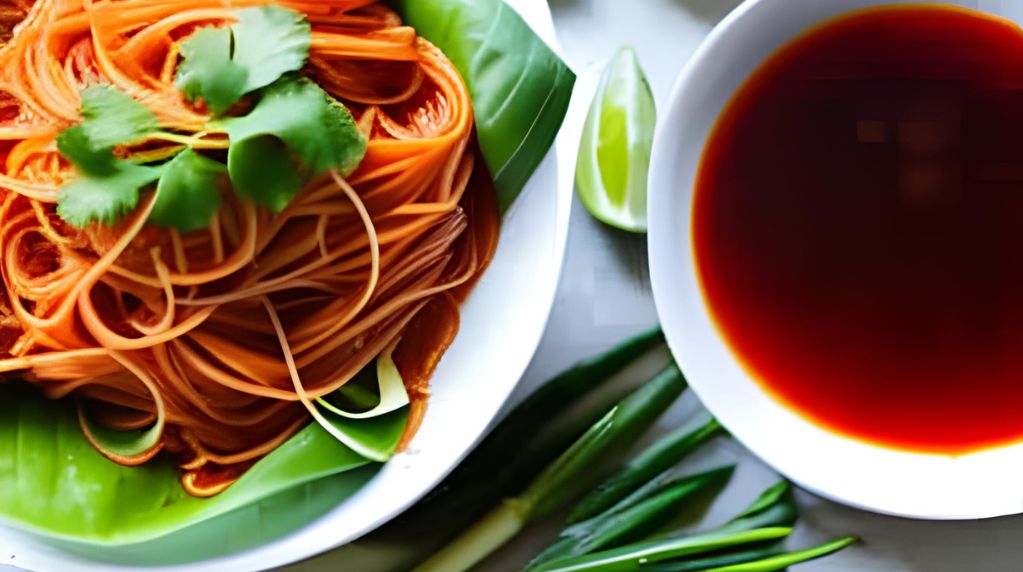 This image is property of eurasianbistro.com.
Restaurant Ambiance
When you step into Eurasian Bistro, you'll be met with a warm and inviting atmosphere that adds to the overall dining experience. The restaurant's decor and ambiance have been carefully curated to create a pleasant and comfortable environment for guests.
Decor and atmosphere
Eurasian Bistro features traditional Vietnamese decor elements that transport you to Vietnam while maintaining a modern and stylish aesthetic. The interior is tastefully decorated with Vietnamese artworks, photographs, and cultural artifacts, creating a visually pleasing ambiance. The combination of warm lighting, comfortable seating, and thoughtful design details makes for a cozy and welcoming atmosphere.
Comfort and seating options
At Eurasian Bistro, comfort is a priority. The restaurant offers a variety of seating options to cater to different group sizes. Whether you're dining alone, with a partner, or with a larger group, you'll find seating arrangements that are both comfortable and accommodating. The staff is also attentive and ready to assist with any seating preferences or additional needs you may have.
Opening Hours and Reservations
To plan your visit to Eurasian Bistro, it's important to know the restaurant's opening hours and reservation policy.
Operating hours
Eurasian Bistro is open from Monday to Sunday, allowing you to enjoy their delicious Vietnamese cuisine throughout the week. The specific operating hours may vary, so it's recommended to check the restaurant's website or call ahead to confirm.
Reservation policy
Reservations are recommended, especially during peak dining hours or for larger groups. This ensures that you have a guaranteed table and avoids any potential wait times. To make a reservation, simply call the restaurant at (850) 786-3459 and provide your details. The friendly staff will be happy to assist you and ensure that your dining experience is seamless.
Contact for reservations
If you have any questions or would like to make a reservation, feel free to contact Eurasian Bistro at (850) 786-3459. The staff will gladly provide you with further information and assist you in securing a table for your visit.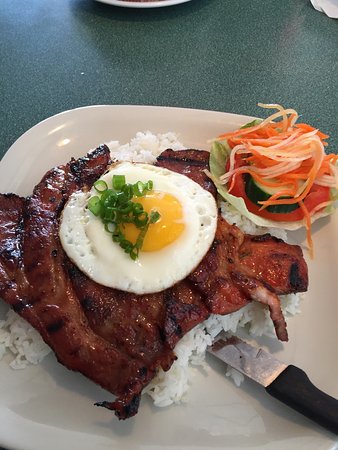 This image is property of media-cdn.tripadvisor.com.
Takeout and Delivery
For those who prefer to enjoy Eurasian Bistro's delicious Vietnamese food in the comfort of their own home or office, takeout and delivery options are available.
Takeout options
Eurasian Bistro offers convenient takeout services, allowing you to easily place an order and pick up your food at your desired time. Simply call the restaurant, place your order, and it will be prepared fresh for you to enjoy. Takeout is an excellent choice for those on-the-go or looking for a quick and satisfying meal.
Delivery services
If you prefer the convenience of having your food delivered to your doorstep, Eurasian Bistro offers delivery services. Simply place your order over the phone, provide your address, and the restaurant will ensure that your food is promptly delivered to you. Delivery is a convenient option for those who want to enjoy Eurasian Bistro's cuisine without leaving the comfort of their own home.
Online ordering
To make the ordering process even more convenient, Eurasian Bistro offers online ordering through their website. This allows you to browse their menu, select your desired dishes, and place your order with just a few clicks. Whether you choose takeout or delivery, online ordering streamlines the process and makes it easy to satisfy your cravings for Vietnamese cuisine.
Conclusion
If you're in or near West Pensacola and are craving flavorful Vietnamese cuisine, look no further than Eurasian Bistro. Founded by Paul Nguyen, this restaurant offers a unique dining experience that showcases the best of Vietnamese flavors, blended with French influences. From the signature dishes like Pho and Banh Mi to the delectable appetizers, main courses, and refreshing beverages, Eurasian Bistro's menu has something for everyone.
The restaurant's commitment to quality is evident in the positive customer reviews and high ratings. The friendly and attentive staff ensures that each visit is met with exceptional service and a warm welcome. The inviting ambiance and comfortable seating options create an enjoyable environment for dining.
Whether you choose to visit the restaurant for lunch specials, cater an event with their customizable menu options, or simply indulge in takeout or delivery services, Eurasian Bistro is sure to satisfy your cravings for authentic Vietnamese cuisine. So, don't hesitate to pay this Vietnamese gem a visit and experience the delicious flavors and warm hospitality for yourself. Bon appétit!