If you're in Ensley, Florida and craving a taste of Vietnam, look no further than Eurasian Bistro. Nestled in Pensacola, this Vietnamese restaurant will transport you straight to the streets of Saigon with its authentic flavors and warm ambiance. Founded by Paul Nguyen, whose family fled Vietnam in search of a better life, Eurasian Bistro is not just a restaurant, but a labor of love and a celebration of Vietnamese cuisine. From traditional dishes to innovative combinations influenced by French culinary techniques, Eurasian Bistro is a must-visit destination for those seeking an unforgettable dining experience.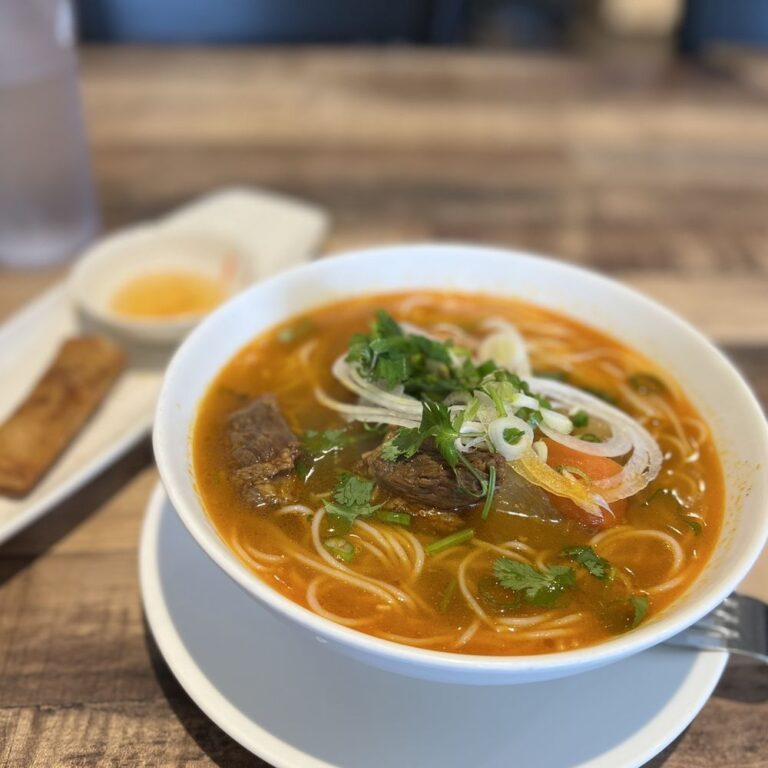 This image is property of eurasianbistro.com.

Eurasian Bistro
About Eurasian Bistro
Welcome to Eurasian Bistro, a hidden gem located in Pensacola, FL. Founded by Paul Nguyen, Eurasian Bistro offers a delightful fusion of Vietnamese cuisine with French influences. With its cozy ambiance, attentive staff, and consistently good food, Eurasian Bistro aims to provide a memorable dining experience for all its patrons.
Location and Contact Information
Eurasian Bistro is conveniently located at 10015 N Davis Hwy, Suite 600, Pensacola, FL 32514. For any inquiries or reservations, you can reach them at (850) 786-3459. Additionally, you can visit their website at eurasianbistro.com for more information.
Paul Nguyen and the Journey Behind Eurasian Bistro
Early Life in Saigon, Vietnam
Paul Nguyen, the founder of Eurasian Bistro, was born and raised in Saigon, Vietnam. Growing up amidst the vibrant Vietnamese culture, he developed a deep appreciation for the country's rich culinary heritage.
Escape from Vietnam
In 1977, two years after the fall of Saigon, Paul's family embarked on a treacherous journey to escape Vietnam. They braved a boat trip and sought refuge in a camp in Indonesia, where they stayed for nearly a year. Determined to create a better life, they eventually made their way to the United States.
Settlement in the United States
Paul's family settled in Houston, Texas, where he embraced the opportunities and freedom that America offered. He pursued a successful career, working for renowned companies such as Microsoft and NASA.
Professional Life and Retirement
After years of hard work, Paul decided to retire from the corporate world in 2013. Seeking a change of pace and a new challenge, he moved to Pensacola, FLorida in 2015.
Opening Eurasian Bistro
Driven by his passion for Vietnamese cuisine and a desire to share it with others, Paul decided to open Eurasian Bistro. With meticulous attention to detail and extensive research, he curated a menu that showcases the authentic flavors of Vietnam while incorporating French influences.

The Vision and Mission of Eurasian Bistro
Bringing Awareness of Vietnamese Cuisine
Eurasian Bistro's primary mission is to bring awareness of the unique Vietnamese cuisine to the masses. Through their flavorful dishes, they aim to introduce patrons to the diverse culinary traditions of Vietnam and create an appreciation for its bold and aromatic flavors.
Friendly Ambiance and Consistently Good Food
At Eurasian Bistro, creating a friendly and inviting atmosphere is a top priority. The restaurant's warm and cozy ambiance ensures that every guest feels welcome and comfortable. Additionally, Eurasian Bistro prides itself on serving consistently good food, prepared with the utmost care and attention to detail.
Authenticity with French Influences
While staying true to the authentic Vietnamese flavors, Eurasian Bistro adds a touch of French influence to their dishes. This unique fusion creates a harmonious blend of flavors that sets Eurasian Bistro apart. Each dish is carefully crafted to balance traditional Vietnamese elements with a hint of French flair.
The Menu: A Culinary Delight
Variety of Vietnamese Dishes
Eurasian Bistro offers a wide range of Vietnamese dishes, catering to all taste preferences. From classic favorites like pho and banh mi to lesser-known delights such as bun cha and ca kho to, their menu is a culinary journey through Vietnam's rich gastronomic landscape.
Signature Specialties
While every dish at Eurasian Bistro is crafted with skill and passion, they do have some signature specialties that are not to be missed. Their lemongrass chicken, aromatic beef stir-fry, and traditional rice paper rolls are just a few examples of the delectable offerings that await you.
Fresh Ingredients and Traditional Techniques
The secret to Eurasian Bistro's exceptional flavors lies in their commitment to using only the freshest ingredients. From locally sourced produce to high-quality meats, every component of their dishes is carefully selected. Furthermore, Eurasian Bistro employs traditional cooking techniques to ensure that their creations are authentic and bursting with flavor.
Options for Dietary Restrictions
Eurasian Bistro understands that everyone has unique dietary needs and preferences. They offer options for vegetarian, vegan, and gluten-free diets, ensuring that all guests can enjoy a satisfying and delicious meal.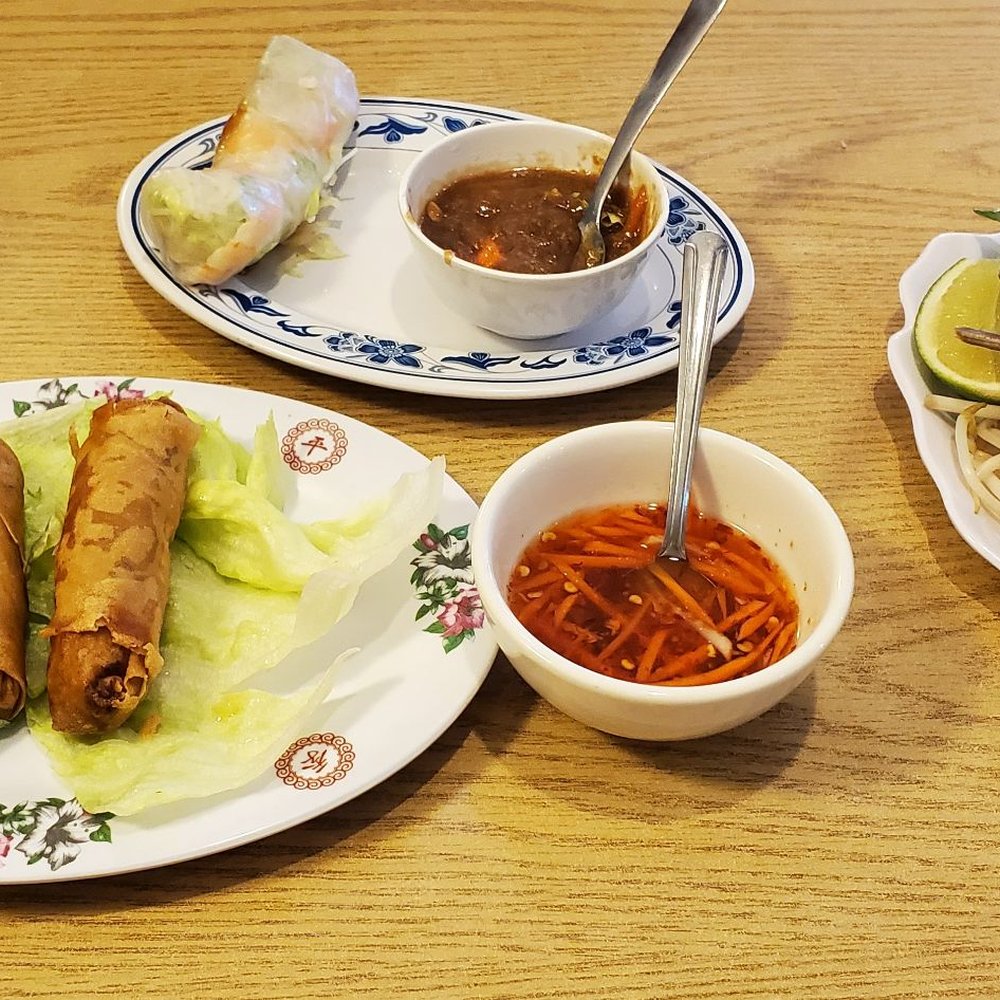 This image is property of s3-media0.fl.yelpcdn.com.
Dining Experience at Eurasian Bistro
Cozy and Welcoming Atmosphere
As you step into Eurasian Bistro, you'll be greeted by a cozy and welcoming atmosphere. The warm lighting, comfortable seating, and tasteful decor create an inviting space that is perfect for intimate dinners or gatherings with friends and family.
Attentive Staff and Personalized Service
The staff at Eurasian Bistro is known for their attentive and friendly service. Whether you have specific dietary requirements, questions about the menu, or need recommendations, they are always ready to assist you. Their personalized service ensures that each dining experience is tailored to your individual preferences.
Customer Reviews
Positive Feedback from Satisfied Customers
Eurasian Bistro has garnered numerous positive reviews from delighted customers. Patrons praise the restaurant for its flavorful dishes, excellent service, and cozy ambiance. Many highlight the authenticity of the Vietnamese flavors and the unique fusion with French influences.
Highlights of Memorable Dining Experiences
Customers share their memorable dining experiences at Eurasian Bistro, recounting the exceptional flavors and the warm hospitality they experienced. From celebrating special occasions to enjoying a casual dinner, Eurasian Bistro has left a lasting impression on many.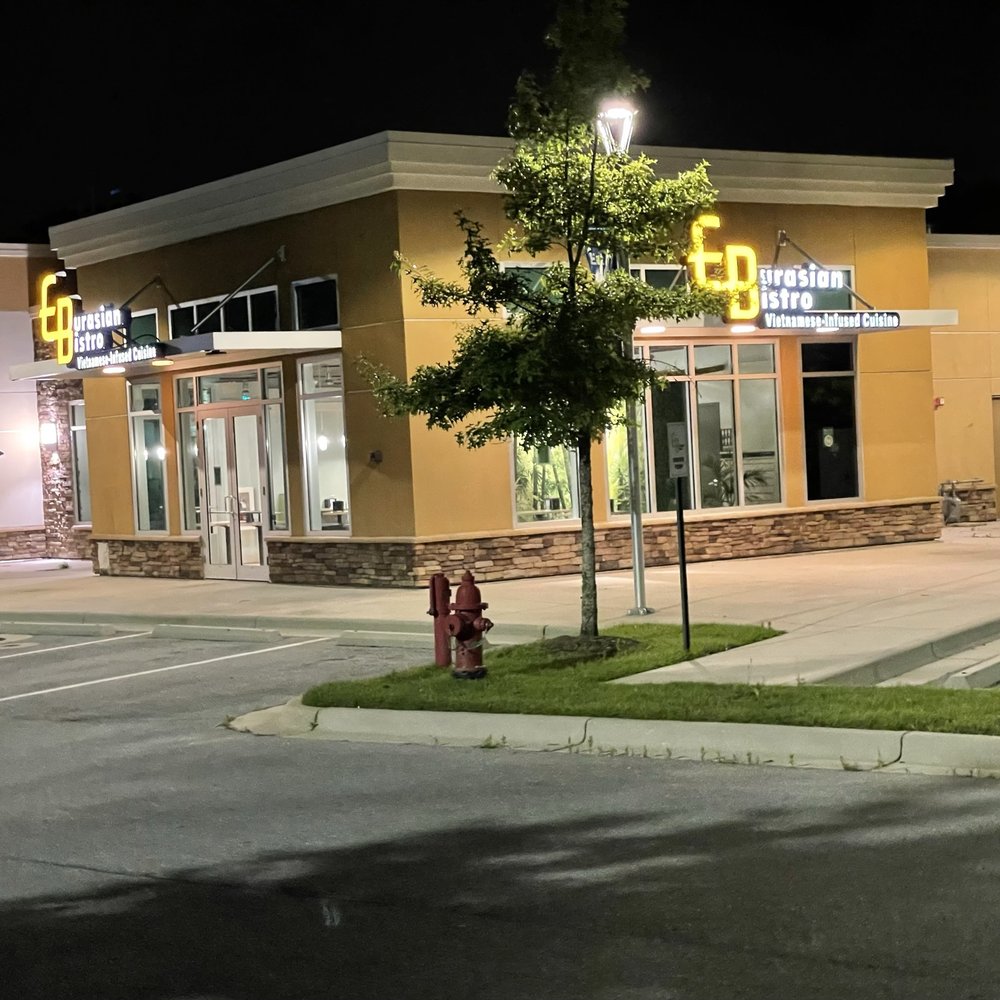 This image is property of s3-media0.fl.yelpcdn.com.
Location and Accessibility
Conveniently Located in Ensley, FL
Eurasian Bistro's location in Pensacola, FL is easily accessible, particularly for those in the Ensley area. Whether you're a local or visiting the area, the restaurant's centralized location makes it a convenient dining option.
Nearby Landmarks and Points of Interest
For those looking to explore the surroundings before or after their meal, there are several nearby landmarks and points of interest. The restaurant's proximity to Davis Highway provides easy access to shopping centers, parks, and other attractions in the area.
Opening Hours and Reservations
Regular Operating Hours
Eurasian Bistro operates during the following hours:
Monday to Thursday: 11:00 AM to 9:00 PM
Friday: 11:00 AM to 10:00 PM
Saturday: 12:00 PM to 10:00 PM
Sunday: 12:00 PM to 9:00 PM
Making Reservations
To ensure a seamless dining experience, it is recommended to make reservations in advance. You can call Eurasian Bistro at (850) 786-3459 to reserve a table and secure your spot.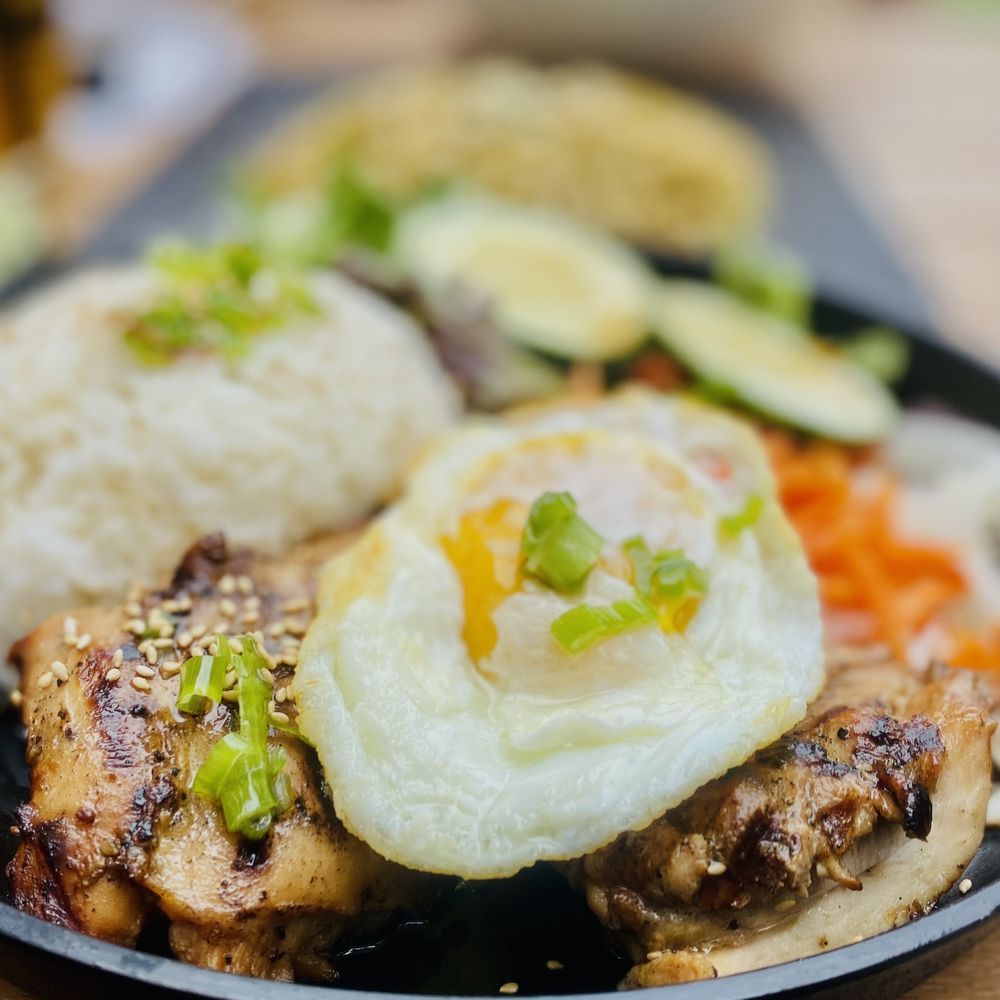 This image is property of s3-media0.fl.yelpcdn.com.
Catering and Private Events
Catering Services
Eurasian Bistro offers catering services for special events and gatherings. Whether it's a corporate function, wedding reception, or a casual get-together, their team can create a customized menu to suit your specific needs. The flavorful Vietnamese dishes will undoubtedly impress your guests.
Host Your Private Event at Eurasian Bistro
If you're looking for an intimate and charming venue for your private event, Eurasian Bistro is an excellent choice. From birthday celebrations to rehearsal dinners, their dedicated team will ensure that every detail is taken care of, allowing you to relax and enjoy your special occasion.
Supporting Local Community
Partnerships with Local Suppliers
Eurasian Bistro is committed to supporting the local community. They prioritize partnerships with local suppliers, ensuring that their ingredients are sourced from nearby farms and producers. This not only promotes sustainability but also helps to strengthen the local economy.
Involvement in Community Events
Eurasian Bistro actively participates in community events, further solidifying their commitment to the local community. By getting involved in fundraisers, charity events, and cultural festivals, they contribute to the vibrant fabric of the Pensacola community.
Now that you know more about Eurasian Bistro, why not pay them a visit? Immerse yourself in the savory flavors of Vietnamese cuisine, experience the friendly ambiance, and discover the culinary delights that await you at this charming restaurant in Pensacola, FL.