Craving a taste of authentic Vietnamese cuisine? Look no further than Eurasian Bistro, a delightful restaurant located in Pensacola, FL. Founded by Paul Nguyen, a Vietnamese native who escaped his homeland on a boat with his family, Eurasian Bistro offers a unique dining experience that showcases the rich flavors of Vietnam with a touch of French influence. After a successful career in the corporate world, Paul decided to pursue his passion for sharing Vietnamese cuisine with the masses. With a warm and welcoming ambiance, Eurasian Bistro is the perfect place to satisfy your cravings and explore the delectable dishes that this vibrant culture has to offer. So, why wait? Head over to Eurasian Bistro and embark on a culinary adventure that will leave your taste buds dancing with delight.

About Eurasian Bistro
Welcome to Eurasian Bistro, a Vietnamese restaurant located in Pensacola, FL. If you're looking for a delightful dining experience that combines the flavors of Vietnam with French influences, this is the place for you. Founded by Paul Nguyen, Eurasian Bistro aims to bring awareness to the unique cuisine of Vietnam and offer a warm and welcoming atmosphere for all its guests. From traditional Vietnamese dishes to innovative fusion creations, there's something on the menu to satisfy every palate. Whether you're a meat lover or a vegetarian, Eurasian Bistro has plenty of options to choose from. With its attentive and knowledgeable staff, clean and hygienic environment, and rave customer reviews, this local eatery is sure to impress. Catering services and a private event space are also available for those looking to host special occasions with customizable menus. So, why not plan a visit to Eurasian Bistro and discover the mouthwatering flavors that await you?
Location and Contact Information
You can find Eurasian Bistro at 10015 N Davis Hwy, Suite 600, Pensacola, FL 32514. If you have any questions or want to make a reservation, you can reach them at (850) 786-3459. For more information about the restaurant and its offerings, you can visit their website at eurasianbistro.com.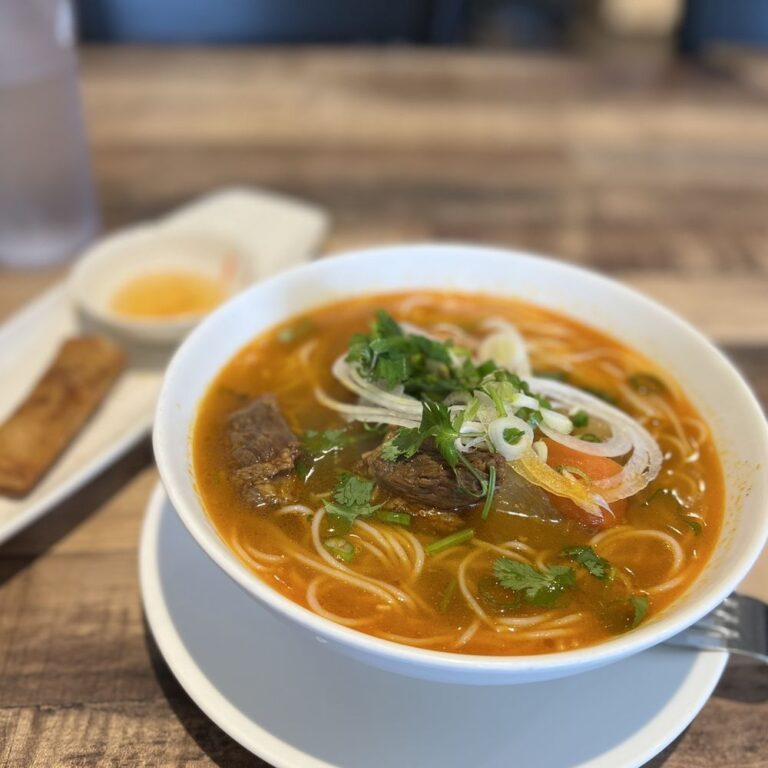 This image is property of eurasianbistro.com.

Founder's Background
Eurasian Bistro was founded by Paul Nguyen, a man with a remarkable story. Born in Saigon, Vietnam, Paul and his family escaped their war-torn country on a boat in 1977, just two years after the fall of Saigon. They endured hardships and spent almost a year in a refugee camp in Indonesia. Eventually, they made their way to the United States and settled in Houston, Texas. Paul, with his passion for technology, went on to work for both Microsoft and NASA. However, in 2013, he retired from the corporate world and moved to Pensacola in 2015. After several years of retirement, Paul decided to embark on a new adventure and opened Eurasian Bistro. His personal connection to Vietnam and love for its cuisine drove him to bring awareness of its unique flavors to a wider audience. With his background in technology and dedication to quality, Paul created a restaurant experience that offers authentic Vietnamese dishes with a touch of French influence.
Mission of Eurasian Bistro
At Eurasian Bistro, the mission is simple yet powerful: to bring awareness to Vietnamese cuisine and provide a delightful dining experience for everyone who walks through the doors. The restaurant aims to showcase the flavors and ingredients that make Vietnamese cuisine so special. From the aromatic herbs and spices to the delicate balance of sweet, sour, and savory, each dish tells a story of Vietnam's rich culinary history. In addition to highlighting traditional Vietnamese dishes, Eurasian Bistro also incorporates French influences, adding a unique twist to familiar flavors. The ultimate goal is to create a welcoming atmosphere where guests can enjoy good food, good company, and leave with a newfound appreciation for the fusion of Vietnamese and French flavors.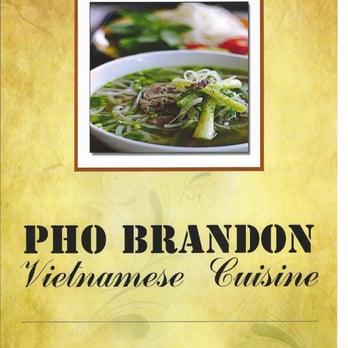 This image is property of s3-media0.fl.yelpcdn.com.
Menu at Eurasian Bistro
When it comes to the menu at Eurasian Bistro, there is something to please every palate. From traditional Vietnamese dishes to innovative fusion creations, every item is carefully crafted to showcase the vibrant and diverse flavors of Vietnam. For those seeking a taste of authenticity, the restaurant offers classic dishes such as pho (Vietnamese noodle soup), banh mi (Vietnamese sandwich), and bun cha (grilled pork with noodles). If you're looking for something more adventurous, you can try their innovative fusion creations that bring together the best of Vietnamese and French culinary techniques. Vegetarian and vegan options are plentiful, ensuring that everyone can find something suitable for their dietary preferences. Eurasian Bistro also features signature dishes that have become customer favorites, along with lunch specials that provide a budget-friendly option for midday dining.
Ambiance and Service
Stepping into Eurasian Bistro, you'll be greeted by a warm and welcoming atmosphere that invites you to sit back, relax, and enjoy your dining experience. The restaurant's interior is thoughtfully designed, combining modern elements with traditional Vietnamese touches. The space is adorned with subtle decor that pays homage to Vietnam's rich cultural heritage. Whether you're coming in for a quick lunch or a leisurely dinner, the attentive and knowledgeable staff at Eurasian Bistro will ensure that your needs are met. They are happy to answer any questions you may have about the menu or help you navigate the flavors of Vietnam. With a focus on cleanliness and hygiene, you can dine at Eurasian Bistro with confidence, knowing that your well-being is a top priority.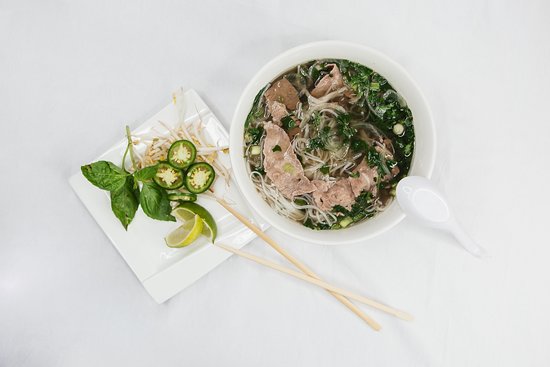 This image is property of eurasianbistro.com.
Customer Reviews
Eurasian Bistro has garnered rave reviews from its satisfied customers. The food consistently receives positive feedback, with many praising the authentic flavors and quality ingredients. Guests appreciate the attention to detail and the commitment to preserving the essence of Vietnamese cuisine. The impeccable service provided by the staff has also been commended, with customers highlighting their attentiveness and knowledge about the menu. Beyond the food and service, patrons express their appreciation for the warm and welcoming ambiance of the restaurant. The combination of great food, friendly staff, and a comfortable atmosphere makes Eurasian Bistro a top choice for Vietnamese cuisine enthusiasts and newcomers alike.
Catering and Private Events
If you're planning a special event or looking to cater a gathering with a unique culinary experience, Eurasian Bistro has got you covered. The restaurant offers catering services that can be customized to suit your preferences and dietary needs. Whether it's a corporate event, a wedding, or a private party, Eurasian Bistro can provide a delicious spread that will impress your guests. Additionally, the restaurant features a private event space where you can host your gathering. The space is designed to accommodate a range of events, from intimate gatherings to larger celebrations. With customizable menus and attentive staff, Eurasian Bistro ensures that every private event is a memorable one.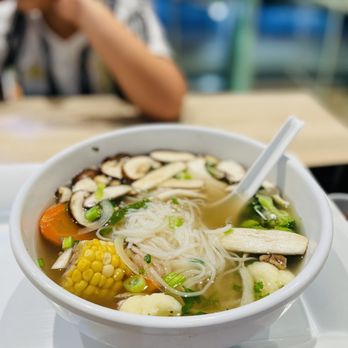 This image is property of s3-media0.fl.yelpcdn.com.
How to Get There
Getting to Eurasian Bistro is easy, no matter your preferred mode of transportation. If you're driving, you can follow these directions: [Here, include driving directions from the nearest major city or highway.] For those taking public transportation, [mention the nearest bus or train station and provide information on how to get from there to the restaurant]. If you're arriving by car, you'll find parking information available [mention any parking facilities nearby and their availability and cost].
Conclusion
Visiting Eurasian Bistro is not just an opportunity to discover the fusion of Vietnamese and French flavors, but also a chance to support a local restaurant with a mission to bring awareness to Vietnamese cuisine. Paul Nguyen's personal journey and dedication to quality have shaped Eurasian Bistro into a culinary gem that delivers an exceptional dining experience. From the warm and welcoming ambiance to the attentive service, every aspect of your visit will leave you with a deep appreciation for Vietnamese cuisine. So, why wait? Plan your visit to Eurasian Bistro today and embark on a journey of flavors that will transport you to the vibrant streets of Vietnam.