Located in Pensacola FL, Eurasian Bistro is a Vietnamese restaurant that is a must-visit for those seeking an authentic and delightful dining experience. Founded by Paul Nguyen, who has a compelling story of escaping Vietnam with his family, Eurasian Bistro aims to bring the unique flavors of Vietnamese cuisine to the masses. With its friendly ambiance, consistently good food, and influences from French cuisine, this restaurant is sure to leave a lasting impression on your taste buds. Don't miss out on this hidden gem located near Dickerson City – a culinary adventure awaits!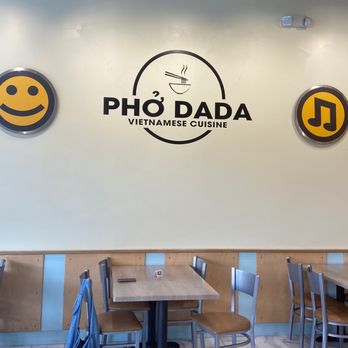 This image is property of s3-media0.fl.yelpcdn.com.

Eurasian Bistro
Welcome to Eurasian Bistro, a delightful Vietnamese restaurant located in Pensacola, FL. If you're in the area and craving some delicious Vietnamese cuisine with a twist, look no further! Eurasian Bistro offers a friendly atmosphere, consistently good food, and a unique fusion of Vietnamese and French flavors. Let's dive into all the wonderful aspects that make Eurasian Bistro a must-visit destination.
1. Location and Contact Information
You can find us at 10015 N Davis Hwy, Suite 600, Pensacola, FL 32514. If you have any inquiries or would like to make a reservation, feel free to give us a call at (850) 786-3459. For more information and to explore our menu, you can visit our website at eurasianbistro.com.

2. Founder's Background
The driving force behind Eurasian Bistro is the fascinating story of its founder, Paul Nguyen. Born in Saigon, Vietnam, Paul's family embarked on a perilous journey to escape their war-torn country in 1977. After spending time in a refugee camp in Indonesia, they finally found a new home in Houston, Texas.
Paul's career took him to prestigious positions at both Microsoft and NASA, where he dedicated his talents for many years. However, in 2013, Paul decided to retire from the corporate world and seek a new adventure. In 2015, he settled in Pensacola, FL, and soon after, the idea of Eurasian Bistro was born.
3. Mission of Eurasian Bistro
At Eurasian Bistro, our mission is to bring awareness of the unique Vietnamese cuisine to the masses. We strive to create an experience that delights our customers, combining a friendly ambiance with consistently good food. Our menu is a true celebration of Vietnamese flavors, with an added touch of French influences, resulting in an authentic and harmonious fusion of culinary traditions.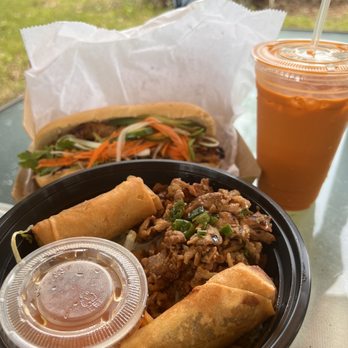 This image is property of s3-media0.fl.yelpcdn.com.
4. Menu Highlights
At Eurasian Bistro, we offer a diverse menu that showcases traditional Vietnamese dishes and French-inspired creations. Our goal is to take you on a culinary journey, exploring the vibrant and aromatic flavors that both cuisines have to offer. From classic Pho and Banh Mi to decadent Bo Luc Lac and Coq Au Vin, our menu ensures there's something for every palate. We also take pride in our unique flavor combinations, delivering a dining experience like no other.
5. Customer Reviews and Testimonials
Don't just take our word for it – let our customers do the talking! We've had countless positive experiences shared by our valued guests. Many rave about the exceptional quality of our food, noting the perfect balance of flavors and the freshness of our ingredients. The friendly and attentive service of our staff has also received ample praise, making dining at Eurasian Bistro a truly enjoyable experience from start to finish.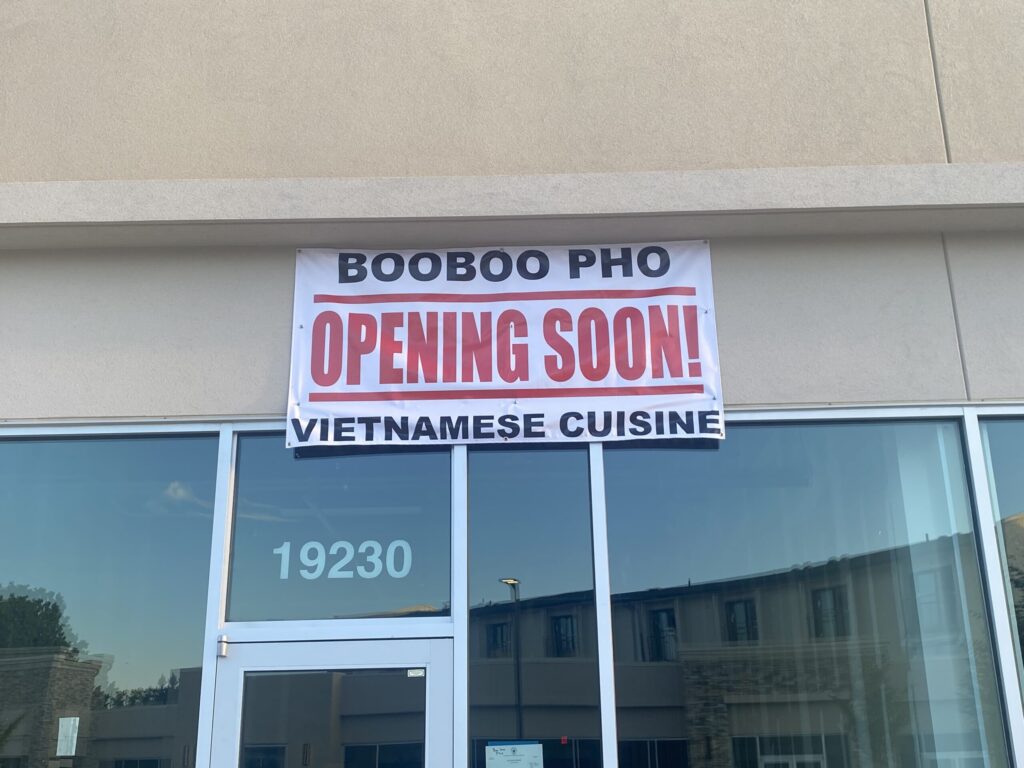 This image is property of mocoshow.com.
6. Dining Experience
When you step into Eurasian Bistro, you'll be greeted by a warm and inviting ambiance. Our decor reflects the harmonious blend of Vietnamese and French cultures, creating a visually appealing and comfortable setting for your meal. We prioritize cleanliness and hygiene, ensuring a safe and enjoyable dining environment for all our guests. Our staff is renowned for their attentiveness and dedication to providing top-notch service, making your visit truly memorable.
7. Reservations and Walk-Ins
To make your dining experience as seamless as possible, we offer the availability of reservations. Whether you're planning a special occasion or simply want to secure a table during peak hours, we recommend calling ahead to ensure a spot. However, we also welcome walk-ins and strive to accommodate all guests to the best of our ability. Please note that during peak hours, there may be a short wait time, but we promise it will be worth it!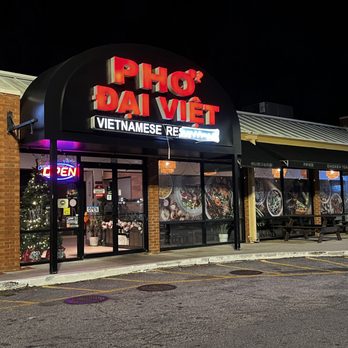 This image is property of s3-media0.fl.yelpcdn.com.
8. Special Events and Private Parties
If you're looking to host a special event or private party, Eurasian Bistro is the perfect venue. Our space has a capacity for private parties, allowing you to celebrate your occasion in style. We offer customizable menus to cater to your specific preferences, ensuring your guests enjoy a truly memorable culinary experience. Our team is also happy to assist with event planning, making your celebration stress-free and unforgettable.
9. Contact and Directions
If you have any further questions or need additional information, please don't hesitate to reach out to us. You can find our additional contact information on our website. For directions from Dickerson City, simply head south on Davis Hwy and you'll find us on your left at 10015 N Davis Hwy, Suite 600.
Come and visit Eurasian Bistro, where Vietnamese cuisine meets French influences in a friendly and inviting atmosphere. We can't wait to share our passion for delicious food and exceptional service with you. Experience the magic of Eurasian Bistro today!