Looking for a delicious and authentic Vietnamese dining experience near West Pensacola, FL? Look no further than Eurasian Bistro! Founded by Paul Nguyen, who has a rich background and passion for Vietnamese cuisine, this restaurant aims to bring the flavors and traditions of Vietnam to the masses. After a successful career at Microsoft and NASA, Paul decided to embark on a new adventure and open Eurasian Bistro in Pensacola. With a mission to highlight the unique Vietnamese cuisine while incorporating French influences, this restaurant offers consistently good food in a friendly and inviting atmosphere. Come and indulge in the flavors of Vietnam at Eurasian Bistro!

About Eurasian Bistro
Eurasian Bistro is a Vietnamese restaurant located in Pensacola, FL, that aims to bring awareness of the unique Vietnamese cuisine to the masses. Founded by Paul Nguyen, a passionate entrepreneur with a background in the corporate world, Eurasian Bistro strives to provide a delightful dining experience for its customers. With a friendly ambiance, authentic flavors, and French influences, this restaurant is a must-visit for anyone seeking an enchanting culinary adventure.
Location and Contact Information
Address: 10015 N Davis Hwy, Suite 600, Pensacola, FL 32514
Phone number: (850) 786-3459
Website: Eurasian Bistro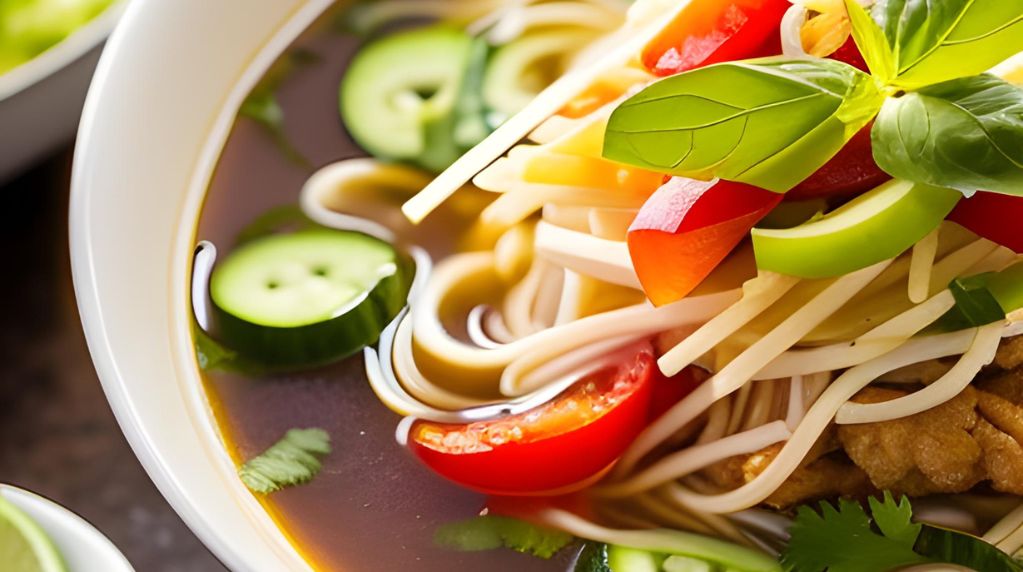 This image is property of eurasianbistro.com.

Founder's Background
Paul Nguyen, the founder of Eurasian Bistro, was born in Saigon, Vietnam. His family had to escape from Vietnam on a boat in 1977, just two years after the fall of Saigon. After spending some time in a refugee camp in Indonesia, his family finally arrived in the United States and settled in Houston, Texas.
Paul spent many years working for prestigious companies such as Microsoft and NASA. However, in 2013, he decided to retire from the corporate world. Despite enjoying a 7-year hiatus, Paul was eager to take on a new challenge in the culinary industry. In 2015, he moved to Pensacola and founded Eurasian Bistro with the mission of introducing Vietnamese cuisine to a wider audience. With his extensive experience and passion for food, Paul is determined to provide customers with a truly exceptional dining experience.
Mission of Eurasian Bistro
The mission of Eurasian Bistro is two-fold: to bring awareness of Vietnamese cuisine to the masses and to delight customers with a friendly ambiance and consistently good food. Vietnamese cuisine is rich in flavors and unique in its combination of ingredients. Paul believes that by introducing Vietnamese dishes to more people, he can help them discover and appreciate the diverse and delicious flavors that this cuisine has to offer.
In addition to promoting Vietnamese cuisine, Eurasian Bistro aims to create a warm and inviting atmosphere for its customers. The friendly ambiance, coupled with the authentic flavors and French influences, sets the stage for an enchanting dining experience that customers won't soon forget.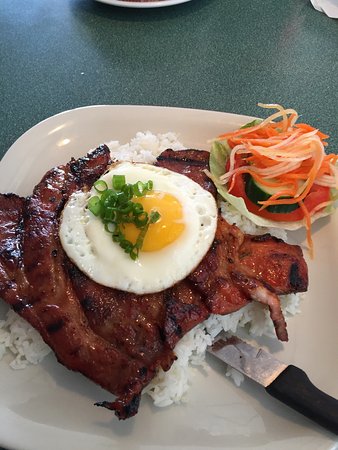 This image is property of media-cdn.tripadvisor.com.
Menu at Eurasian Bistro
Eurasian Bistro offers a diverse menu that showcases both traditional Vietnamese dishes and French-inspired fusion cuisine. With a focus on quality and flavor, the menu is designed to cater to a wide range of taste preferences. The restaurant also offers vegetarian and gluten-free options, ensuring that everyone can find a dish that suits their dietary needs.
Signature Dishes
Eurasian Bistro is known for its signature dishes that highlight the best of Vietnamese cuisine. Some of the must-try dishes include:
Pho – Traditional Vietnamese Soup
Pho is a popular Vietnamese soup that is made with rice noodles, tender slices of beef or chicken, and an aromatic broth flavored with herbs and spices. Eurasian Bistro takes pride in serving an authentic and flavorful pho that captures the essence of this beloved Vietnamese dish.
Banh Mi – Vietnamese Sandwich
Banh Mi is a delightful fusion of Vietnamese and French flavors. This iconic sandwich features a crusty baguette filled with a variety of savory ingredients such as marinated meat, fresh vegetables, cilantro, and a tangy sauce. Eurasian Bistro's Banh Mi is a harmonious blend of textures and flavors that will satisfy any sandwich lover.
Bun Cha – Grilled Pork and Noodles
Bun Cha is a classic Vietnamese dish that combines grilled pork, vermicelli noodles, fresh herbs, and a dipping sauce. The tender and flavorful grilled pork pairs perfectly with the light and refreshing noodles, creating a dish that is both satisfying and refreshing. Eurasian Bistro's Bun Cha is a crowd favorite and a must-try for any Vietnamese Food enthusiast.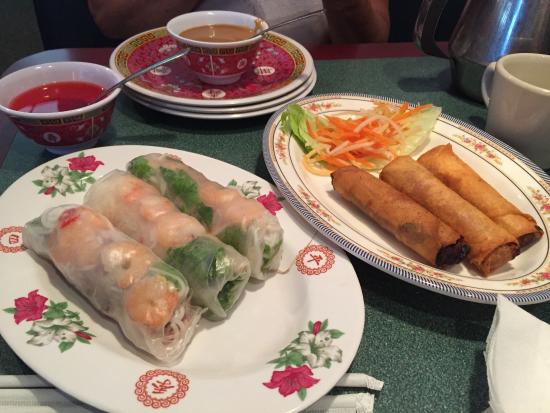 This image is property of media-cdn.tripadvisor.com.
Quality and Fresh Ingredients
At Eurasian Bistro, quality and fresh ingredients are of the utmost importance. The restaurant takes pride in sourcing locally grown produce to ensure that each dish is bursting with flavor and freshness. Additionally, Eurasian Bistro is committed to sustainability and only serves seafood that is responsibly and ethically sourced. The use of artisanal cooking techniques further enhances the flavors and elevates the dining experience.
Customer Reviews
Eurasian Bistro has received rave reviews from its customers, who have praised both the food and the service. Many customers have commended the authenticity and flavors of the Vietnamese dishes, stating that they accurately capture the essence of Vietnam's culinary traditions. The friendly and attentive staff have also contributed to the positive dining experience, creating a welcoming and memorable atmosphere for all.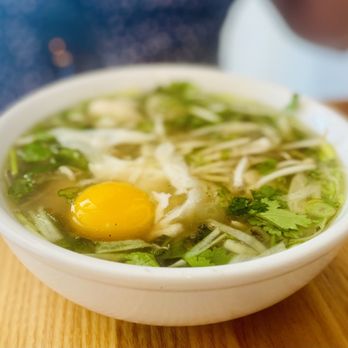 This image is property of s3-media0.fl.yelpcdn.com.
Ambiance and Decor
The ambiance and decor at Eurasian Bistro have been carefully curated to create a warm and inviting atmosphere. Inspired by Vietnamese aesthetics, the interior design features elements that reflect the rich culture and traditions of Vietnam. Attention to detail can be seen in the choice of colors, furniture, and artwork, all of which contribute to the overall ambiance of the restaurant. From the moment you step inside Eurasian Bistro, you will feel transported to Vietnam, making it the perfect setting for a memorable dining experience.
Visit Eurasian Bistro
Eurasian Bistro is conveniently located at 10015 N Davis Hwy in Pensacola, FL. The restaurant welcomes both reservations and walk-ins, ensuring that you can enjoy a delicious meal whenever you desire. For those who prefer to enjoy Eurasian Bistro's cuisine in the comfort of their own homes, takeout and delivery services are also available. Whether you're looking to have a cozy dinner for two or a gathering with friends and family, Eurasian Bistro is the perfect destination for an unforgettable culinary adventure.