If you're in the Munson, FL area and looking for a delicious Vietnamese restaurant to try, look no further than Eurasian Bistro located in Pensacola. Founded by the talented Paul Nguyen, who has a rich background in both the corporate world and Vietnamese cuisine, this restaurant aims to bring the unique flavors of Vietnam to the masses. After a seven-year hiatus, Paul took on a new challenge with Eurasian Bistro and has created a dining experience that not only offers authentic Vietnamese dishes but also incorporates delightful French influences. With a friendly ambiance and consistently good food, Eurasian Bistro is a must-visit for anyone craving a taste of Vietnam.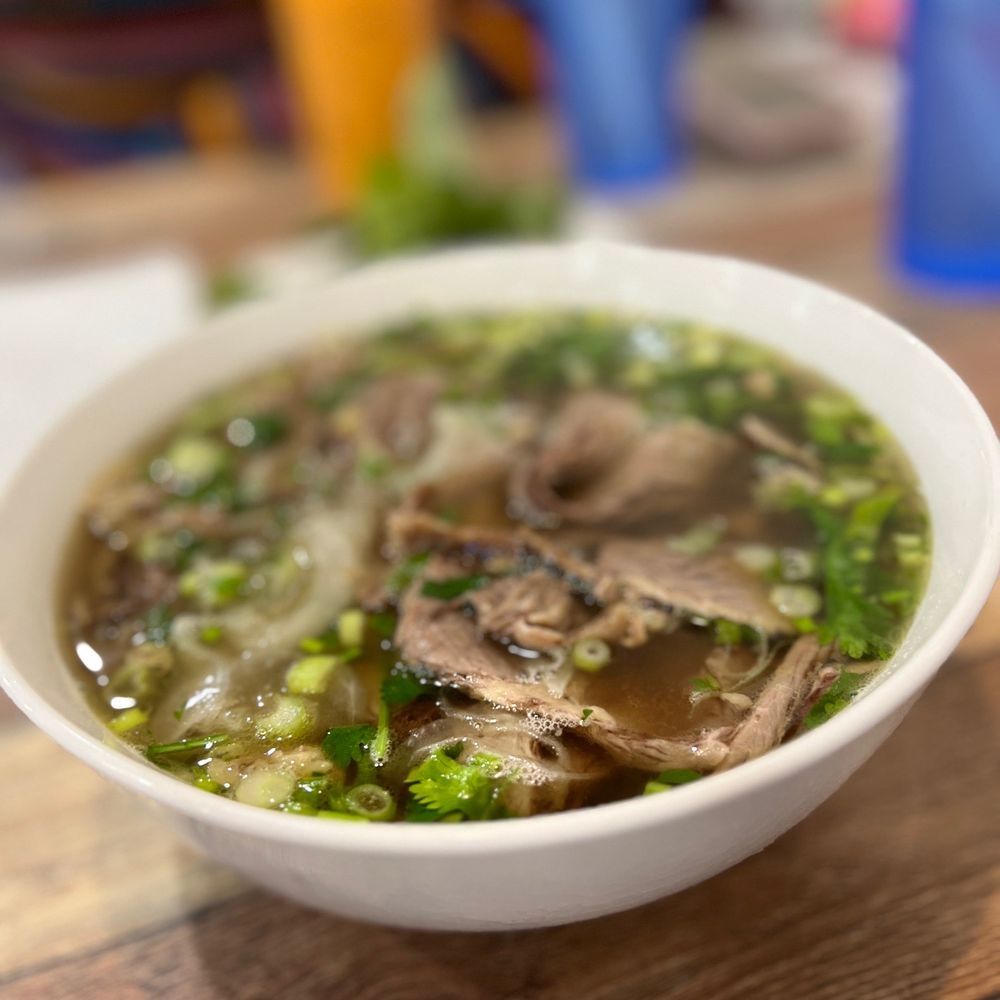 This image is property of s3-media0.fl.yelpcdn.com.

About Eurasian Bistro
Eurasian Bistro, located in Pensacola, FL, is a Vietnamese restaurant founded by Paul Nguyen. Known for its authentic Vietnamese cuisine with French influences, Eurasian Bistro offers a delightful dining experience in a warm and friendly environment. With a professional and attentive staff, this restaurant aims to provide an exceptional culinary journey for its customers.
The Story Behind Eurasian Bistro
Escape from Vietnam
The founder of Eurasian Bistro, Paul Nguyen, was born in Saigon, Vietnam. The journey to opening the restaurant started with his family's escape from Vietnam on a boat in 1977, just two years after the fall of Saigon. After enduring the hardships of fleeing their home country, Paul and his family sought refuge in a camp in Indonesia for nearly a year.
Settling in the United States
Eventually, Paul and his family made their way to the United States and settled in Houston, Texas. It was here that Paul grew up and eventually embarked on a successful career in the corporate world.
Paul Nguyen's Career
Paul spent years working for prestigious companies such as Microsoft and NASA. His dedication and hard work allowed him to excel in his role, but he always dreamt of something more.
Moving to Pensacola
In 2015, Paul decided to retire from the corporate world and move to Pensacola, Florida. Drawn to the city's charm and beauty, he sought a new challenge and an opportunity to share his passion for Vietnamese cuisine with the community.
Starting Eurasian Bistro
After a 7-year hiatus from the workforce, Paul realized that his true calling was in the culinary world. Inspired to bring awareness of the unique flavors and dishes of Vietnamese cuisine to the masses, he took the leap and opened Eurasian Bistro. With a mission to offer consistently good food that is both authentic and incorporates French influences, Paul aims to create an unforgettable dining experience for his customers.

Vietnamese Cuisine at Eurasian Bistro
Authentic Vietnamese Cuisine
At Eurasian Bistro, you'll find a diverse menu of authentic Vietnamese dishes. From traditional pho to flavorful banh mi sandwiches, each dish is crafted with care and attention to detail. The flavors and ingredients utilized in Vietnamese cuisine are a reflection of the rich culinary history and cultural heritage of Vietnam.
French Influences
One aspect that sets Eurasian Bistro apart is the incorporation of French influences into their Vietnamese dishes. The fusion of these two cuisines creates a unique and delightful gastronomic experience. The French influences can be seen in dishes such as "Bo Luc Lac" (shaking beef) and "Banana Foster with a Vietnamese Twist," showcasing the restaurant's commitment to creativity and innovation.
Delightful Dining Experience
When you dine at Eurasian Bistro, you are not just enjoying a meal; you are embarking on a culinary adventure. The restaurant's warm and inviting atmosphere sets the stage for a memorable dining experience. The interior is tastefully decorated with Vietnamese artwork and accents, creating a visually pleasing ambiance. Whether you're visiting for a casual lunch or a special occasion, Eurasian Bistro offers a comfortable and welcoming environment for all occasions.
Menu Highlights
Traditional Vietnamese Dishes
Eurasian Bistro proudly offers a wide selection of traditional Vietnamese dishes. From the savory pho, a traditional Vietnamese noodle soup, to the fragrant and flavorful lemongrass chicken, each dish is made with fresh ingredients and traditional cooking techniques. With options for vegetarians and seafood lovers alike, there is something to satisfy every palate.
Unique Fusion Creations
One of the standout features of Eurasian Bistro's menu is the selection of fusion creations. These dishes combine the flavors and techniques of Vietnamese and French cuisine, resulting in a truly unique dining experience. From the tangy and succulent shaking beef to the indulgent banana foster with a Vietnamese twist, Eurasian Bistro's fusion creations are sure to impress even the most discerning of taste buds.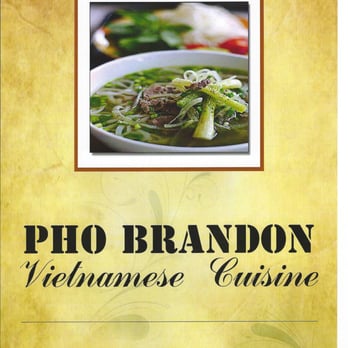 This image is property of s3-media0.fl.yelpcdn.com.
Ambiance and Atmosphere
Warm and Friendly Environment
When you step into Eurasian Bistro, you are greeted by a warm and friendly environment. The staff is dedicated to providing exceptional service, ensuring that each guest feels welcomed and valued. The inviting atmosphere and friendly atmosphere make Eurasian Bistro a perfect choice for both casual and special occasions.
Professional and Attentive Staff
At Eurasian Bistro, the staff goes above and beyond to ensure that each guest has a memorable dining experience. From recommending dishes to addressing dietary restrictions, the professional and attentive staff are knowledgeable and passionate about Vietnamese cuisine. Their dedication to customer satisfaction is evident in every interaction, creating a positive and enjoyable dining experience for all.
Customer Reviews
Positive Feedback and Testimonials
Eurasian Bistro has garnered a loyal following among its customers. Positive feedback and glowing testimonials speak volumes about the quality of food and service offered at this Vietnamese restaurant. Customers praise the authentic flavors, creative dishes, and friendly atmosphere that elevate their dining experience. Whether it's the pho or a fusion creation, Eurasian Bistro consistently delivers a culinary journey that leaves customers wanting more.
Word-of-Mouth Recommendations
Beyond the positive customer reviews, Eurasian Bistro has also earned numerous word-of-mouth recommendations. Satisfied customers can't help but share their dining experience with friends, family, and coworkers. These personal recommendations highlight the restaurant's commitment to quality and excellence and serve as a testament to the exceptional dining experience awaiting those who visit.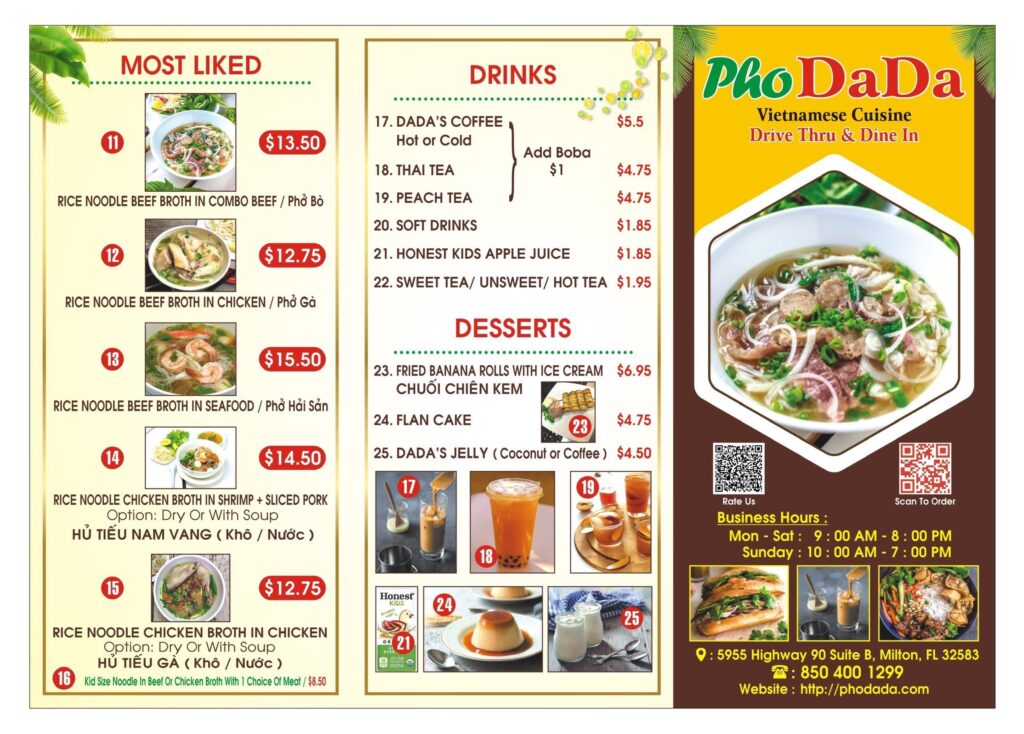 This image is property of img77.uenicdn.com.
Location and Directions
Address and Contact Information
Eurasian Bistro is conveniently located at 10015 N Davis Hwy, Suite 600, Pensacola, FL 32514. For any inquiries or reservations, you can reach them at (850) 786-3459.
Getting to Eurasian Bistro
Finding your way to Eurasian Bistro is a breeze. Located on N Davis Highway, the restaurant is easily accessible from major roads and highways. Whether you're a local or visiting Pensacola, Eurasian Bistro is just a short drive away.
Opening Hours
Operating Hours
Eurasian Bistro operates from Monday to Saturday, with the following opening hours:
Monday to Friday: 11:00 AM – 9:00 PM
Saturday: 12:00 PM – 9:00 PM
With flexible opening hours, Eurasian Bistro ensures that you can satisfy your Vietnamese food cravings whenever the mood strikes.
This image is property of s3-media0.fl.yelpcdn.com.
Takeout and Delivery Services
Convenience at Your Doorstep
For those days when you prefer to enjoy Eurasian Bistro's delectable dishes in the comfort of your own home, takeout and delivery services are available. Simply place your order over the phone or through their website, and your food will be prepared with care and delivered straight to your doorstep. Whether you're craving a hearty bowl of pho or a fusion creation, Eurasian Bistro brings the flavors of Vietnam to you.
Conclusion
Visit Eurasian Bistro for a Taste of Vietnam
For an authentic Vietnamese dining experience with a twist of French influences, look no further than Eurasian Bistro. Founded by Paul Nguyen, this Vietnamese restaurant in Pensacola, FL, offers a delightful culinary journey that will leave you wanting more. From traditional Vietnamese dishes to unique fusion creations, Eurasian Bistro showcases the vibrant flavors and culinary heritage of Vietnam. With warm and friendly ambiance, professional service, and convenient takeout and delivery options, Eurasian Bistro welcomes you to indulge in the tastes of Vietnam. Plan your visit today and savor the exquisite dishes this restaurant has to offer.