Looking for a taste of authentic Vietnamese cuisine near Tiger Point, FL? Look no further than Eurasian Bistro! Founded by Paul Nguyen, who has an inspiring story of resilience and passion for his heritage, this Vietnamese restaurant is a hidden gem in Pensacola. After a successful career in the corporate world, Paul decided to embark on a new adventure and bring the unique flavors of Vietnam to the masses. At Eurasian Bistro, you can expect not only delicious and authentic Vietnamese dishes but also a warm and friendly atmosphere that will make you feel right at home. So, whether you're craving a steaming bowl of pho or eager to try some mouthwatering banh mi, head over to Eurasian Bistro and indulge in a culinary journey that will transport you to the vibrant streets of Saigon.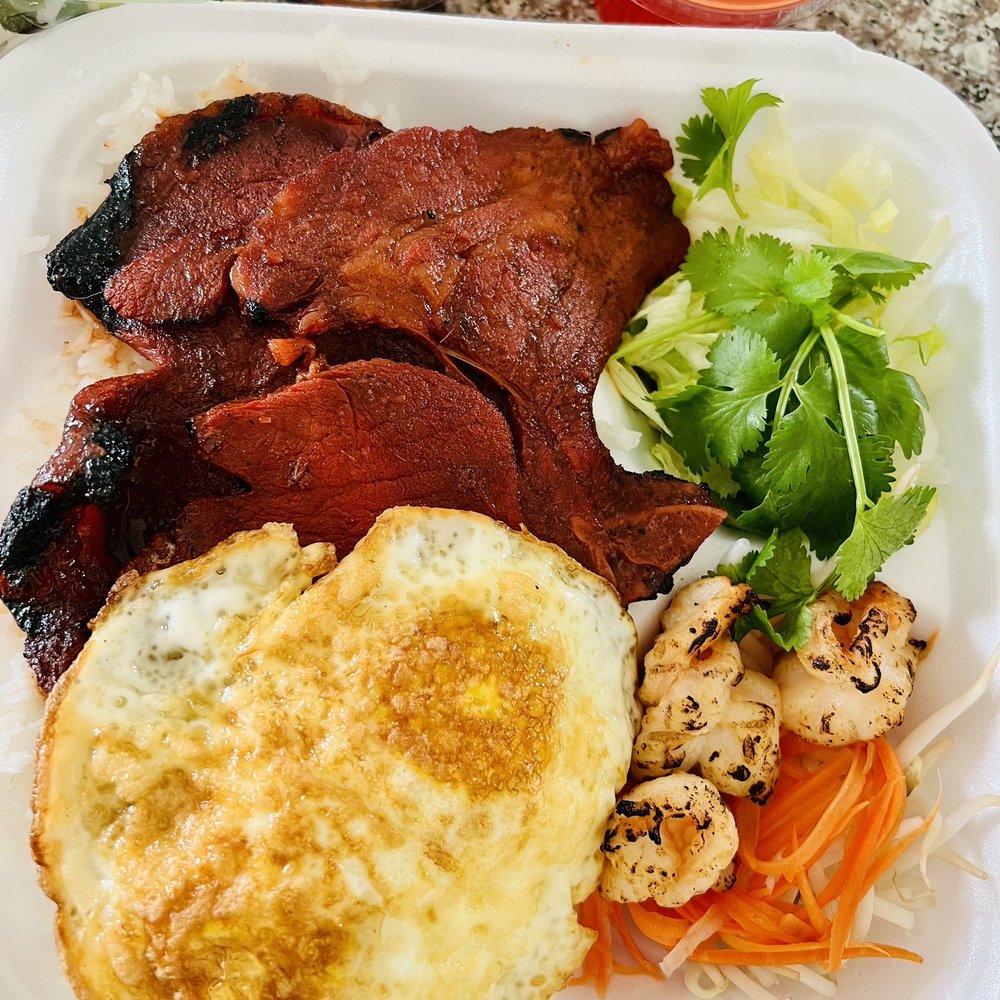 This image is property of s3-media0.fl.yelpcdn.com.

Eurasian Bistro
Welcome to Eurasian Bistro! Located at 10015 N Davis Hwy, Suite 600, Pensacola, FL 32514, Eurasian Bistro is a must-visit Vietnamese restaurant near Tiger Point, FL. Whether you're craving traditional Vietnamese dishes, French-inspired creations, or vegetarian and vegan options, Eurasian Bistro has something for everyone. Let's dive into what makes this restaurant a hidden gem in the area.
Founder's Background and Inspiration
Eurasian Bistro was founded by Paul Nguyen, a man with a remarkable background and a passion for Vietnamese cuisine. Born in Saigon, Vietnam, Paul and his family escaped the country in 1977, just two years after the fall of Saigon. After spending time in a refugee camp in Indonesia, they finally settled in Houston, Texas.
While Paul worked for Microsoft and NASA for many years, he eventually retired and made the move to Pensacola in 2015. However, his retirement didn't last long as he decided to embark on a new journey with Eurasian Bistro. Paul's objective with this restaurant is to introduce the unique flavors and dishes of Vietnamese cuisine to a wider audience. His vision includes creating an experience that combines authenticity with French influences, all while ensuring consistently delicious food and a warm atmosphere.
Menu
At Eurasian Bistro, the menu is a delightful fusion of traditional Vietnamese dishes, French-inspired creations, and vegetarian and vegan options. Let's explore the culinary wonders that await you.
Traditional Vietnamese Dishes
The menu showcases traditional Vietnamese favorites that will transport you straight to the streets of Saigon. From fragrant pho to flavorful banh mi, you'll find an array of dishes that will satisfy your Vietnamese cravings. Don't miss the opportunity to try the delicious and refreshing spring rolls or the rich and aromatic beef noodle soup. Each dish is prepared with authentic flavors and attention to detail, delivering an experience that will leave you wanting more.
French-Inspired Creations
One of the unique aspects of Eurasian Bistro is its incorporation of French influences into Vietnamese cuisine. The combination of these two culinary traditions results in innovative and mouthwatering dishes that are a true pleasure for the taste buds. Indulge in the savory combination of lemongrass-marinated steak served with a side of golden fries, or savor the delicate flavors of Vietnamese ratatouille. The French-inspired creations at Eurasian Bistro are sure to impress even the most discerning palate.
Vegetarian and Vegan Options
Eurasian Bistro is committed to providing options for all dietary preferences. Their menu offers a wide selection of vegetarian and vegan dishes that are equally satisfying and delicious. From tofu and vegetable stir-fries to flavorful vegetable curries, there's a dish to suit every plant-based food lover. Rest assured that each vegetarian and vegan dish maintains the same level of authenticity and flavor as their meat-based counterparts.

Dining Experience
At Eurasian Bistro, you can expect a dining experience that goes beyond the exceptional food offerings. The restaurant prides itself on creating a cozy and inviting ambiance, making it the perfect place for a casual get-together or a memorable date night.
Cozy and Inviting Ambiance
Step foot into Eurasian Bistro, and you'll immediately feel at home. The warm lighting, comfortable seating, and tastefully decorated interior create a welcoming atmosphere that invites you to sit back, relax, and enjoy your meal. Whether you're dining alone or with a group of friends, Eurasian Bistro sets the stage for a fantastic dining experience.
Friendly and Knowledgeable Staff
The staff at Eurasian Bistro are not only friendly and attentive but also well-versed in the menu offerings. If you have any questions or need recommendations, don't hesitate to ask. They are more than happy to provide insight into the flavors and ingredients that make each dish special. Their passion for Vietnamese cuisine shines through in their service, ensuring that every dining experience is personalized and memorable.
Takeout and Delivery Options
If you prefer to enjoy Eurasian Bistro's delicious food from the comfort of your own home, takeout and delivery options are available. Simply place your order over the phone or online, and your meal will be expertly prepared and ready for you to pick up or be delivered straight to your doorstep. Whether you're hosting a gathering, planning a cozy night in, or simply looking for a convenient meal option, Eurasian Bistro has you covered.
Customer Reviews
Eurasian Bistro has garnered praise from customers who have experienced the exceptional food and service firsthand.
Positive Feedback on Food and Service
Customers have raved about the quality and authenticity of the food at Eurasian Bistro. From the flavors of the traditional dishes to the creative twists on Vietnamese cuisine, each meal is a true delight. The friendly and knowledgeable staff have also received high praise, with diners appreciating their attentiveness and willingness to go the extra mile to ensure a memorable dining experience.
Praise for Authenticity and Flavors
Many customers have expressed their satisfaction with the authenticity of the Vietnamese flavors at Eurasian Bistro. The attention to detail in each dish, the balance of flavors, and the use of fresh ingredients make for an experience that transports them to the bustling streets of Vietnam. Whether you're a fan of Vietnamese cuisine or new to its flavors, Eurasian Bistro promises an authentic and flavorful journey.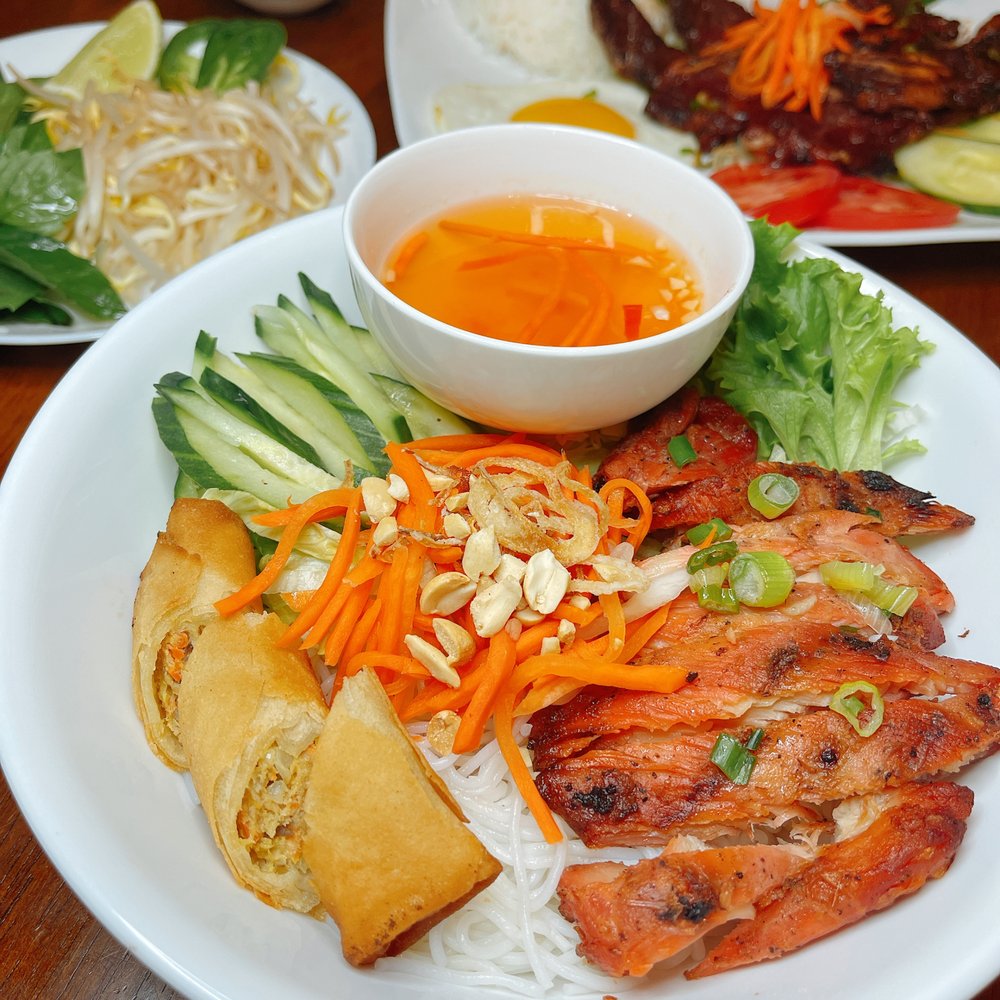 This image is property of s3-media0.fl.yelpcdn.com.
Special Events and Catering
In addition to their regular dining services, Eurasian Bistro offers special event and catering services to help you create unforgettable moments with your loved ones.
Catering Services for Parties and Events
Planning a party or event? Eurasian Bistro can cater to your needs with their selection of mouthwatering dishes. From intimate dinner parties to larger celebrations, their catering services ensure that your guests are treated to an exceptional culinary experience. The flavors of Vietnam combined with professional service will impress your guests and make your event truly memorable.
Private Dining and Special Occasions
If you're looking to host a private event or celebrate a special occasion in an intimate setting, Eurasian Bistro offers private dining options. Their dedicated staff will work with you to create a personalized menu and ambiance that fits your vision. Whether it's a birthday celebration, anniversary, or corporate gathering, Eurasian Bistro provides the perfect backdrop for an unforgettable experience.
Community Involvement
Eurasian Bistro is not just a restaurant; it's an integral part of the community. They are committed to supporting local organizations and sponsoring cultural events to foster a sense of belonging and appreciation for diverse cultures.
Supporting Local Organizations
As a responsible member of the community, Eurasian Bistro actively supports local organizations that strive to make a positive impact. By partnering with nonprofits and charitable initiatives, the restaurant contributes to the betterment of the community it serves. When you dine at Eurasian Bistro, you're not just enjoying a delicious meal; you're also supporting a business that gives back.
Sponsoring Cultural Events
Eurasian Bistro celebrates cultural diversity by sponsoring various events that showcase the richness of different cultures. From cultural festivals to art exhibitions, their involvement in these events helps create a vibrant and inclusive community. By supporting Eurasian Bistro, you are indirectly contributing to the promotion and appreciation of diverse cultural heritage.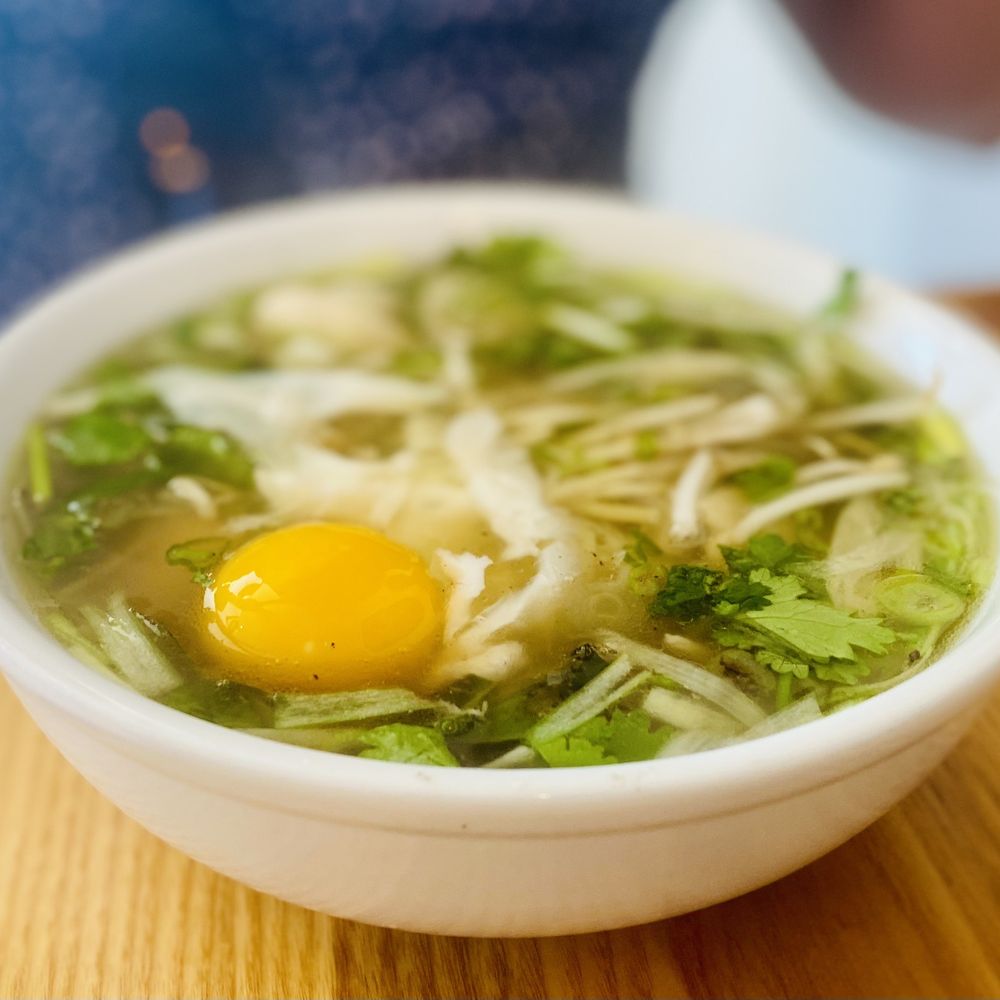 This image is property of s3-media0.fl.yelpcdn.com.
Location
Conveniently located near Tiger Point, Eurasian Bistro offers easy access and ample parking for a hassle-free dining experience.
Conveniently Located Near Tiger Point
Situated close to Tiger Point, Eurasian Bistro is easily accessible from different parts of the city. Whether you're a local resident or visiting the area, you won't have to travel far to experience the flavors of Vietnam.
Easy Access and Parking
Finding a parking spot is never a concern at Eurasian Bistro. With ample parking available, you can rest assured that your dining experience will begin stress-free. The restaurant's convenient location and easy access make it a popular choice for locals and tourists alike.
Hours of Operation
To plan your visit accordingly, here are the opening and closing times of Eurasian Bistro.
Opening and Closing Times
Eurasian Bistro is open [insert opening and closing times] from [insert days of the week]. Whether you're looking to enjoy a leisurely lunch, a midweek dinner, or a weekend indulgence, Eurasian Bistro is there to satisfy your Vietnamese culinary cravings.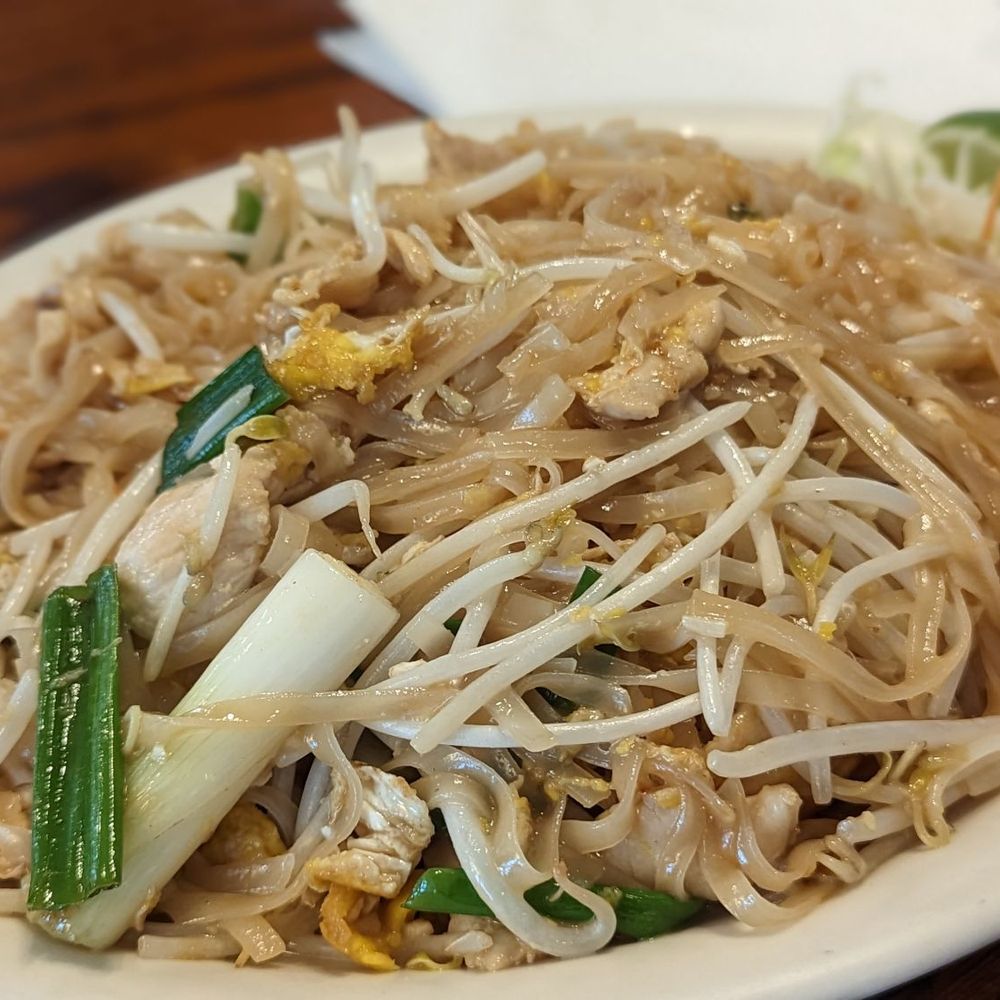 This image is property of s3-media0.fl.yelpcdn.com.
Reservation
To secure your spot and guarantee a table at Eurasian Bistro, take advantage of their reservation system.
Availability for Reservation
Eurasian Bistro offers the convenience of reservation, allowing you to secure your preferred dining time. Whether it's a special occasion or a regular visit, making a reservation ensures that you can relax and enjoy your meal without worrying about availability.
Online Booking System
Booking a table at Eurasian Bistro is quick and easy with their online booking system. Simply visit their website or give them a call to reserve your spot. With just a few simple clicks or a friendly phone call, you can guarantee a delightful dining experience.
Plan Your Visit
Now that you're enticed to visit Eurasian Bistro, let's go over some helpful information to make your visit seamless.
Directions and Map
To easily navigate to Eurasian Bistro, consult your preferred mapping app or follow these directions [insert directions]. The restaurant's location is conveniently marked, ensuring you reach your destination without any confusion.
Tips for First-Time Visitors
If it's your first time visiting Eurasian Bistro, here are some tips to enhance your dining experience. Come hungry and be prepared to indulge in the various flavors and textures that Vietnamese cuisine has to offer. Don't hesitate to ask the friendly staff for recommendations based on your preferences. Finally, don't forget to savor every bite and enjoy the warmth of the cozy ambiance created by Eurasian Bistro.
In conclusion, Eurasian Bistro is a Vietnamese restaurant that combines traditional flavors with French influences, creating an exceptional dining experience. From its cozy ambiance to its friendly staff and delectable menu offerings, Eurasian Bistro has all the ingredients for an unforgettable culinary journey. So, gather your loved ones, make a reservation, and embark on a flavorsome adventure at Eurasian Bistro!