Located in Pensacola, FL, Eurasian Bistro is a Vietnamese restaurant that is sure to satisfy your cravings for delicious and authentic cuisine. Founded by Paul Nguyen, who has a rich and inspiring background, the restaurant aims to bring awareness of the unique Vietnamese flavors to the masses. After retiring from the corporate world, Paul embarked on the mission of creating a dining experience that combines friendly ambiance with consistently good food. From classic Vietnamese dishes to delectable French-inspired creations, Eurasian Bistro offers a menu that will captivate your taste buds and leave you wanting more. So, why wait? Visit this hidden gem in Tiger Point, FL, and embark on a culinary journey like no other.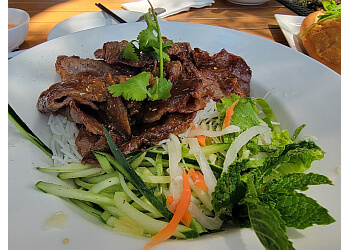 This image is property of threebestrated.com.

About Eurasian Bistro
At Eurasian Bistro, we pride ourselves on offering a unique dining experience that combines the flavors of traditional Vietnamese cuisine with French-inspired fusion dishes. Our founder, Paul Nguyen, has a deep passion for Vietnamese food and has made it his mission to bring awareness of this cuisine to the masses. Located in Pensacola, FL, our bistro offers a warm and welcoming ambiance, attentive staff, and a menu filled with delicious options for everyone, including vegetarians and vegans. Whether you're looking for a quick and convenient online order or planning a special event, Eurasian Bistro has something for everyone.
Menu Selections
Our menu at Eurasian Bistro is a celebration of the diverse flavors and influences found in Vietnamese cuisine. From traditional Vietnamese dishes to French-inspired fusion creations, there is something for every palate.
Traditional Vietnamese Dishes
For those looking to experience the authentic tastes of Vietnam, our menu features a selection of traditional Vietnamese dishes. From Phở, a hearty and aromatic noodle soup, to Bánh Mì, a French-Vietnamese sandwich filled with flavorful ingredients, you'll taste the rich flavors and textures that have made Vietnamese cuisine so popular worldwide.
French-Inspired Fusion Dishes
Adding a unique twist to our menu, we also offer French-inspired fusion dishes. Blending the best of both worlds, these dishes combine traditional Vietnamese flavors with French cooking techniques. Indulge in our Bò Lúc Lắc, a Vietnamese-style beef tenderloin served with red wine reduction, or try our Crispy Duck Confit with Vietnamese spices for a truly unforgettable dining experience.
Vegetarian and Vegan Options
At Eurasian Bistro, we believe that everyone should be able to enjoy our delicious food, regardless of dietary restrictions. That's why we offer a variety of vegetarian and vegan options on our menu. From our Tofu Phở to our Vegan Bánh Xèo, we ensure that our plant-based dishes are just as flavorful and satisfying as their meat counterparts.
Specialty Drinks and Cocktails
To complement your dining experience, we offer a selection of specialty drinks and cocktails. From traditional Vietnamese coffee to exotic fruit smoothies, there is something for every beverage preference. Be sure to try our signature Eurasian cocktail, a refreshing blend of Vietnamese flavors with a twist.

Dining Experience
At Eurasian Bistro, we believe that the dining experience is just as important as the food itself. We strive to create a warm and welcoming ambiance that makes you feel right at home.
Warm and Welcoming Ambiance
As soon as you step foot into Eurasian Bistro, you'll be greeted by a warm and inviting atmosphere. Our cozy interior is tastefully decorated with a touch of Vietnamese culture, creating a relaxing and enjoyable environment for you to dine in.
Attentive and Friendly Staff
Our staff is dedicated to providing exceptional service and ensuring that your dining experience is nothing short of amazing. From the moment you walk in, our attentive and friendly team will make you feel like a valued guest. Whether you have questions about the menu or need recommendations, we're here to help.
Comfortable Seating and Spacious Environment
We understand the importance of comfort when enjoying a meal, which is why we have taken great care in designing our seating arrangements. Our spacious environment allows for ample room between tables, ensuring privacy and comfort for each guest. Whether you're dining alone, with a group of friends, or hosting a special event, you'll find that Eurasian Bistro provides a welcoming and comfortable setting.
Food Quality and Authenticity
At Eurasian Bistro, we are committed to using only the freshest and highest-quality ingredients in our dishes. We believe that the key to creating delicious and authentic Vietnamese cuisine lies in the quality of the ingredients.
Fresh and High-Quality Ingredients
From locally sourced vegetables to premium cuts of meat, we go above and beyond to ensure that each ingredient we use is of the highest quality. By using fresh ingredients, we are able to enhance the flavors of our dishes and provide a truly memorable dining experience.
Authentic Vietnamese Flavors
Our commitment to authenticity means that you can expect traditional Vietnamese flavors in every bite. We take pride in preserving the integrity of each dish, using traditional cooking techniques that have been passed down through generations. When you dine with us, you can trust that you're experiencing the true essence of Vietnamese cuisine.
Attention to Detail in Cooking Techniques
At Eurasian Bistro, we believe that it's the little details that make a big difference. From the way we prepare our broths to the careful seasoning of our dishes, we pay close attention to every step of the cooking process. Our chefs are skilled in the art of Vietnamese cuisine and take pride in their ability to create dishes that are both flavorful and visually appealing.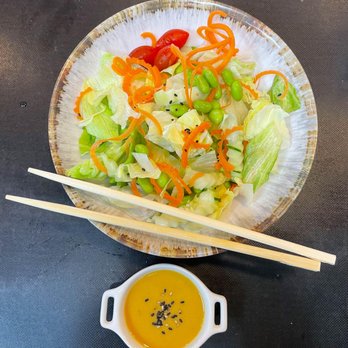 This image is property of s3-media0.fl.yelpcdn.com.
Customer Reviews
We value the feedback of our customers and strive to provide an exceptional dining experience for each and every guest. Here are some of the reviews we've received:
Positive Feedback
"The flavors at Eurasian Bistro are incredible! Each dish is packed with authentic Vietnamese taste."
"The staff is so friendly and welcoming. They went above and beyond to make our dining experience memorable."
"The attention to detail in the cooking techniques is evident in every dish. The flavors are perfectly balanced."
Critiques and Improvements
"While the dining experience was great, I would love to see even more vegan options on the menu."
"The portion sizes could be a bit larger. I left feeling satisfied, but another bite would have been perfect."
We take all feedback, both positive and constructive, seriously and use it to continually improve our offerings and dining experience.
Convenient Location and Hours
Located at 10015 N Davis Hwy, Suite 600, Pensacola, FL, Eurasian Bistro is conveniently situated for locals and visitors alike. Whether you're in need of a quick and easy meal or planning a special occasion, our hours of operation and reservation information are as follows:
Address and Contact Information
Address: 10015 N Davis Hwy, Suite 600, Pensacola, FL 32514
Phone Number: (850) 786-3459
Website: eurasianbistro.com
Operating Hours and Reservations
Monday to Thursday: 11:00 AM – 9:00 PM
Friday and Saturday: 11:00 AM – 10:00 PM
Sunday: Closed
Reservations are recommended, especially during peak dining times or for larger groups. You can easily make a reservation by contacting us directly or through our website.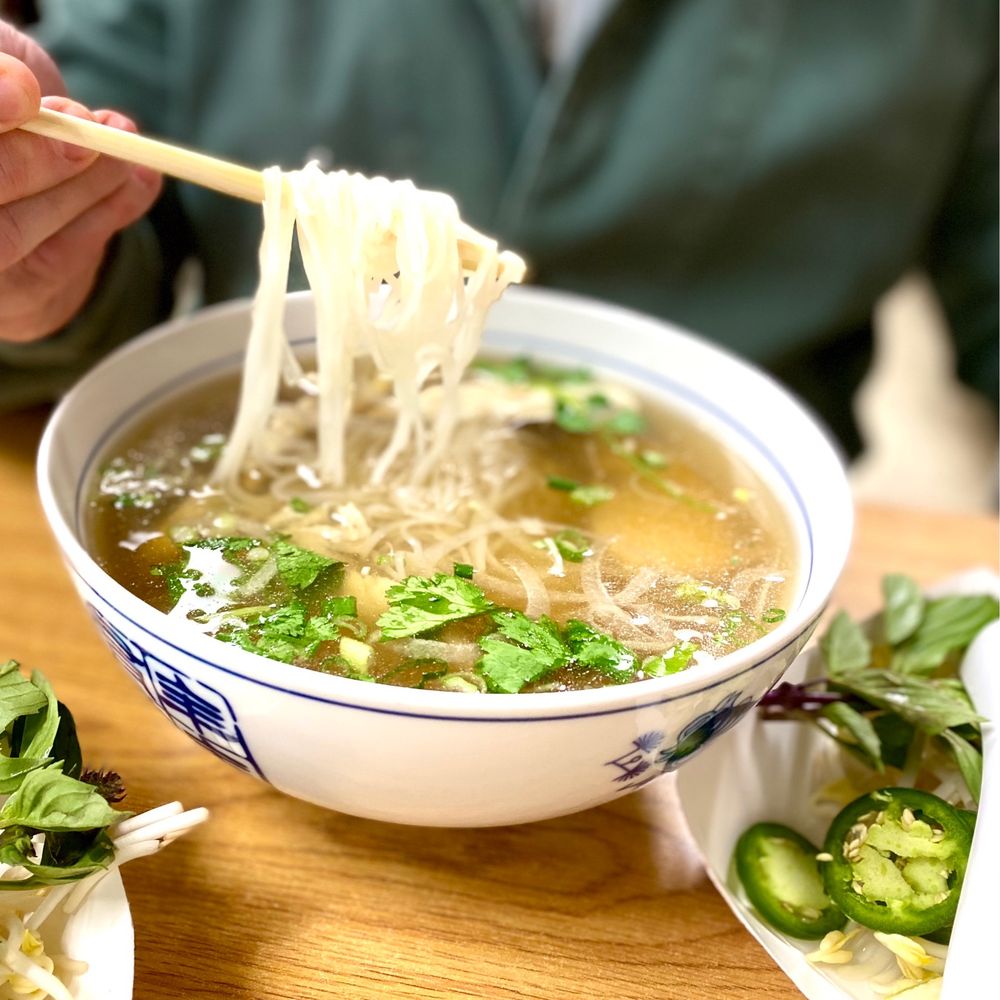 This image is property of s3-media0.fl.yelpcdn.com.
Special Events and Catering
At Eurasian Bistro, we understand the importance of celebrating special moments with loved ones. Whether it's a private party or a large event, we offer special event and catering services to make your occasion memorable.
Private Parties and Celebrations
Our bistro is the perfect venue for private parties and celebrations. Whether you're hosting a birthday party, anniversary, or corporate event, our experienced team will work with you to create a customized menu and dining experience that meets your needs. From intimate gatherings to larger celebrations, Eurasian Bistro is the ideal location for your special event.
Catering Services for Weddings and Events
If you're looking to impress your guests with delicious Vietnamese cuisine at your wedding or event, our catering services are the perfect solution. We offer a variety of catering options to suit your needs, from buffet-style meals to plated dinners. Our experienced team will handle all the details, ensuring that your guests are treated to a memorable dining experience.
Online Ordering and Delivery
We understand that life can get busy, which is why we offer quick and easy online ordering for your convenience. Whether you're craving a delicious bowl of Phở or one of our French-inspired fusion dishes, you can easily place your order through our website.
Quick and Easy Online Ordering
Our online ordering system is designed to be user-friendly and efficient. Simply select the dishes you'd like to enjoy, customize your order if desired, and choose your preferred pickup or delivery time. With just a few clicks, you can have a delicious meal from Eurasian Bistro on its way to your doorstep.
Convenient Delivery Options
For those who prefer to dine in the comfort of their own homes, we offer convenient delivery options. Our dedicated delivery team ensures that your food arrives fresh and on time, so you can enjoy the flavors of Eurasian Bistro wherever you are.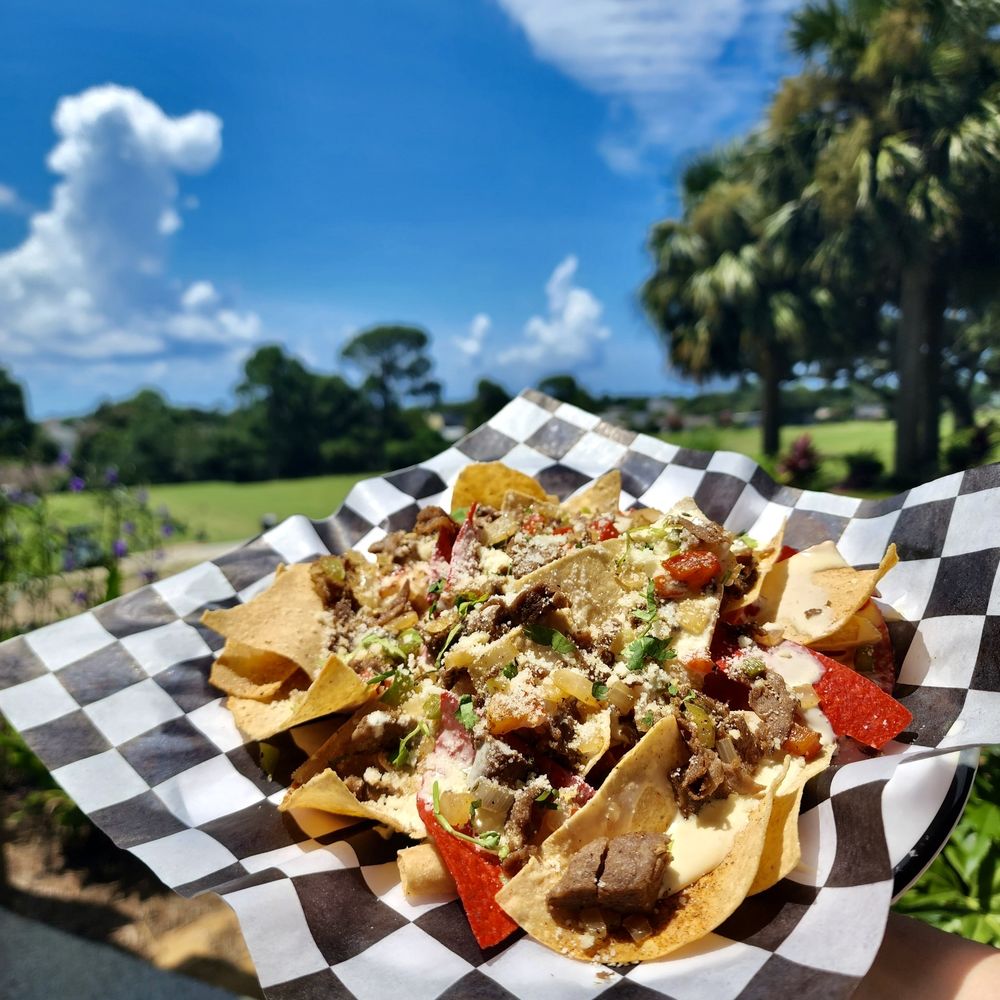 This image is property of s3-media0.fl.yelpcdn.com.
Community Involvement and Support
At Eurasian Bistro, we are proud to be involved in the local community and support various initiatives. We believe in giving back and making a positive impact where we can.
Local Partnerships and Sponsorships
We actively seek out partnerships with local organizations and businesses to support the community. From sponsoring local events to collaborating with other establishments, we strive to foster a sense of community and support for one another.
Charitable Contributions and Initiatives
We are committed to making a difference in the lives of others through charitable contributions and initiatives. Whether it's donating meals to those in need or supporting local charities, we believe in using our platform to bring about positive change in our community.
Plan Your Visit
To ensure that you have a great dining experience at Eurasian Bistro, here are some tips and information to help you plan your visit.
Tips for a Great Dining Experience
Make a reservation, especially during peak dining times or for larger groups, to secure your table.
Come hungry and ready to experience the flavors of Vietnamese cuisine.
Don't be afraid to ask our friendly staff for recommendations or to accommodate dietary restrictions.
Take your time to savor each bite and enjoy the ambiance of our bistro.
Directions to Eurasian Bistro
Eurasian Bistro is located at 10015 N Davis Hwy, Suite 600, Pensacola, FL. If you're unfamiliar with the area, you can easily find us using your preferred navigation app or website.
Parking and Accessible Facilities
We offer ample parking for our guests, making it easy to visit Eurasian Bistro. Our bistro also provides accessible facilities to ensure that all guests can enjoy their dining experience comfortably.
In conclusion, Eurasian Bistro is not just a Vietnamese restaurant; it's a culinary experience that brings together the flavors of Vietnam and France in a warm and inviting ambiance. From our traditional Vietnamese dishes to our French-inspired fusion creations, there is something for everyone to enjoy. Whether you're looking for a dine-in experience or the convenience of online ordering and delivery, Eurasian Bistro has you covered. Visit us today and let us take you on a culinary journey through Vietnam.