If you're in the Milton, FL area and have a craving for delectable Vietnamese cuisine, look no further than Eurasian Bistro. Founded by the talented Paul Nguyen, this restaurant aims to bring awareness of the unique flavors of Vietnamese cuisine to the masses. With a fusion of authentic recipes and delightful French influences, Eurasian Bistro offers an experience that is both welcoming and consistently delicious. From the moment you step foot in the charming establishment, you'll be captivated by the friendly ambiance and tempted by the mouthwatering aromas. So, don't hesitate – make your way to Eurasian Bistro in Pensacola, FL and embark on a culinary journey that will surely leave you craving for more.

About Eurasian Bistro
Welcome to Eurasian Bistro, a hidden gem located in Pensacola, Florida. We are delighted to introduce you to this charming Vietnamese restaurant that offers a delightful dining experience. Founded by Paul Nguyen, Eurasian Bistro aims to bring awareness of unique Vietnamese cuisine to the masses. Our mission is to provide customers with a friendly ambiance and consistently good food that is both authentic and influenced by the French culinary tradition.
Location and Contact Information
You can find Eurasian Bistro at 10015 N Davis Hwy, Suite 600, Pensacola, FL 32514. If you have any questions or would like to make a reservation, please give us a call at (850) 786-3459. For more information about our menu and services, be sure to visit our website at https://eurasianbistro.com/.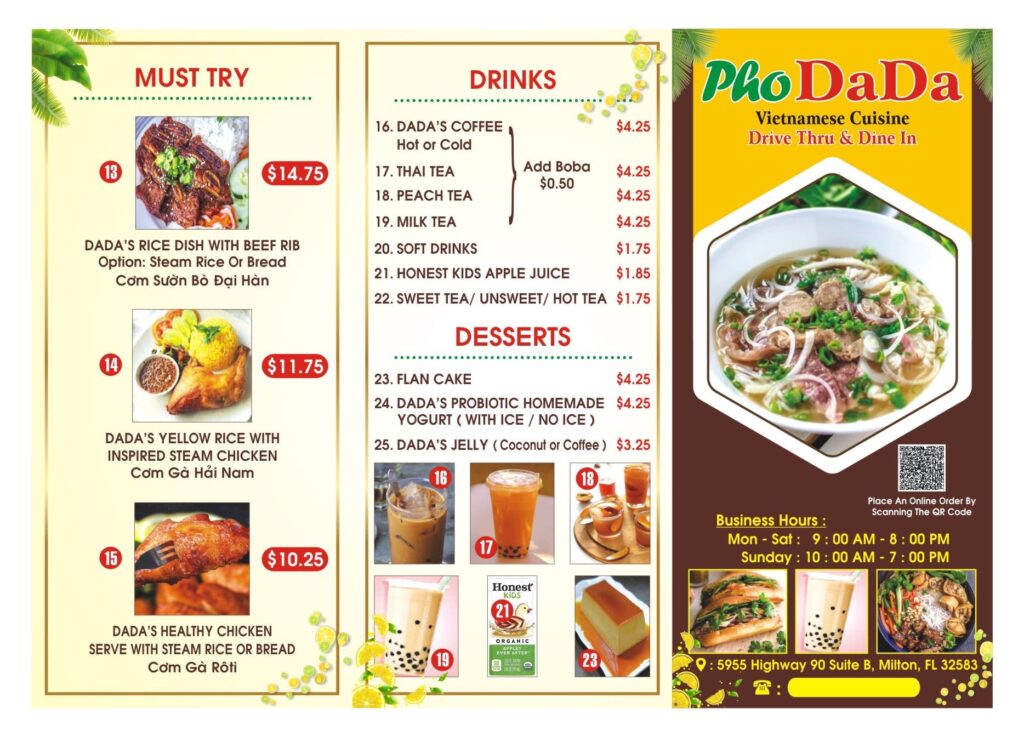 This image is property of img77.uenicdn.com.

The Story of Paul Nguyen
The story of Eurasian Bistro begins with the founder, Paul Nguyen. Born in Saigon, Vietnam, Paul experienced a tumultuous early life. His family managed to escape from Vietnam on a boat in 1977, just two years after the fall of Saigon. They found themselves in a refugee camp in Indonesia for almost a year before finally arriving in the United States and settling in Houston, Texas.
Paul had a successful career working at both Microsoft and NASA. However, after retiring from the corporate world in 2013, he moved to Pensacola in 2015 for a change of pace. It was during his retirement that he decided to embark on a new adventure and open Eurasian Bistro, bringing his passion for Vietnamese cuisine to the vibrant community of Pensacola.
Unique Vietnamese Cuisine
Vietnamese cuisine is known for its vibrant flavors and fresh ingredients. At Eurasian Bistro, we invite you to explore the rich tapestry of Vietnamese dishes that we offer. From fragrant noodle soups to savory stir-fries, our menu provides a wide range of options that will tantalize your taste buds.
One unique aspect of Vietnamese cuisine is its French influence. During the colonial era, Vietnam was under French rule, and this fusion of culinary traditions has left a lasting impact. The delicate balance between traditional Vietnamese flavors and French adaptations is truly something to be savored at Eurasian Bistro.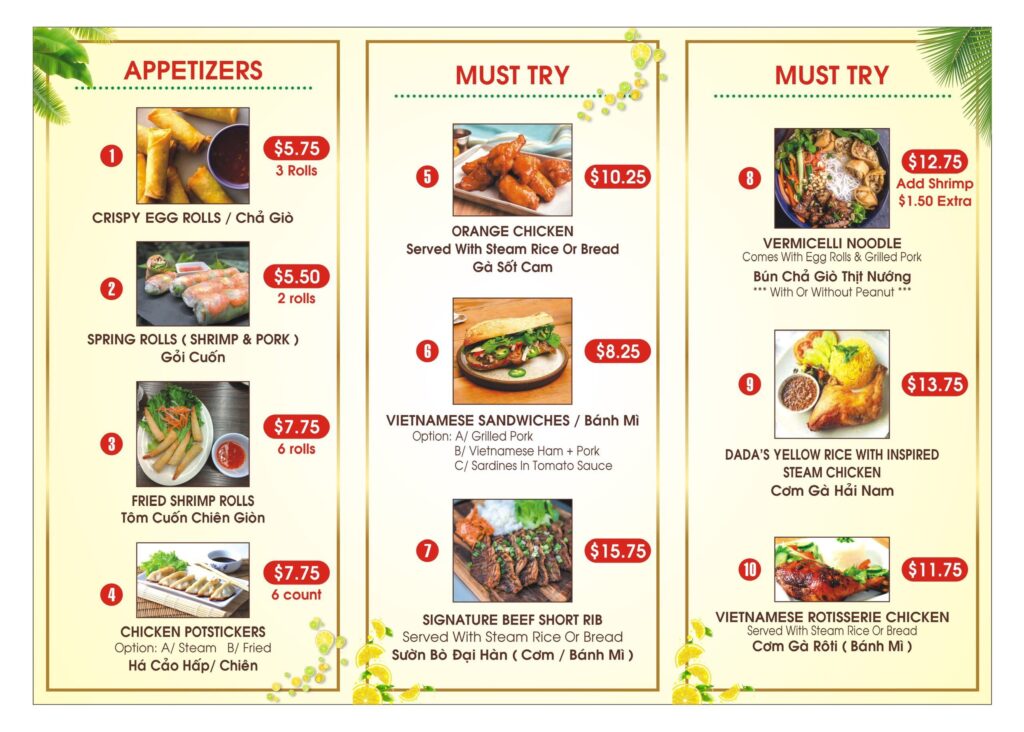 This image is property of img77.uenicdn.com.
Delightful Dining Experience
When you step into Eurasian Bistro, you'll be greeted by a warm and friendly ambiance. Our cozy interior is designed to provide a comfortable and inviting atmosphere for our guests. Whether you're dining with friends, family, or even on your own, we strive to create an environment where you can relax and enjoy your meal.
What truly sets Eurasian Bistro apart is our dedication to consistently providing good food. We take pride in using fresh, high-quality ingredients to create dishes that consistently exceed our customers' expectations. From the first bite to the last, you can trust that every dish you order will be a delightful experience.
Noteworthy Menu Items
Our menu is filled with Vietnamese classics that will transport you to the vibrant streets of Saigon. Here are some of our noteworthy menu items:
Traditional Pho
Pho is a quintessential Vietnamese dish. Our aromatic beef or chicken broth is simmered for hours to develop deep flavors. Served with rice noodles, tender slices of beef or chicken, and an array of fresh herbs and toppings, our pho is a must-try.
Bánh Mì Sandwiches
Bánh mì sandwiches are a delicious blend of Vietnamese and French flavors. Our crispy baguette is filled with your choice of protein, pickled vegetables, cilantro, and homemade sauce. The combination of savory, sweet, and tangy flavors will leave you craving for more.
Spring Rolls
Fresh and vibrant, our spring rolls are a light and refreshing appetizer. Filled with a medley of vegetables, fragrant herbs, and your choice of protein, they are served with a side of our house-made dipping sauce.
Bun Cha
Bun Cha is a popular Vietnamese dish that combines grilled pork, rice noodles, herbs, and a tangy dipping sauce. It's a flavorful and satisfying option for those looking to explore the diverse flavors of Vietnamese street food.
Hue Beef Noodle Soup
Originating from the city of Hue in central Vietnam, our Hue beef noodle soup is a rich and hearty dish. The combination of tender beef, chewy rice noodles, and aromatic broth infused with lemongrass and spices is a true delight for the senses.
Vietnamese Coffee
End your meal on a sweet note with a cup of traditional Vietnamese coffee. Made with rich, dark-roasted coffee beans and condensed milk, it offers a unique and indulgent flavor that is the perfect complement to our dishes.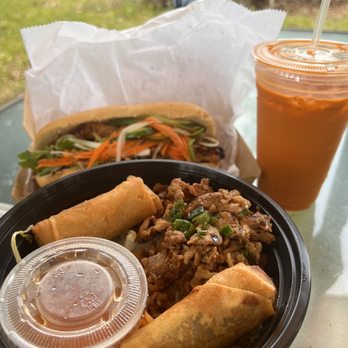 This image is property of s3-media0.fl.yelpcdn.com.
Customer Reviews
At Eurasian Bistro, customer satisfaction is our top priority. Here are some reviews from our satisfied customers:
"Every dish at Eurasian Bistro is bursting with flavors. It truly feels like a culinary journey through Vietnam. Highly recommended!" – John D.
"The authenticity of the dishes at Eurasian Bistro is remarkable. Each bite transported me back to the streets of Hanoi. I can't wait to come back!" – Emily S.
"Not only is the food at Eurasian Bistro amazing, but the customer service is exceptional. The staff goes above and beyond to make sure you have a wonderful dining experience." – Mark R.
Hours of Operation
We are open for lunch and dinner, seven days a week. Our hours of operation are as follows:
Lunch
Monday to Saturday: 11:00 AM – 2:30 PM
Dinner
Monday to Saturday: 4:30 PM – 9:00 PM
Takeout and Delivery Options
In addition to our dine-in services, we offer takeout and delivery options for your convenience. If you prefer to enjoy our delicious dishes in the comfort of your own home, simply give us a call or visit our website to place your order.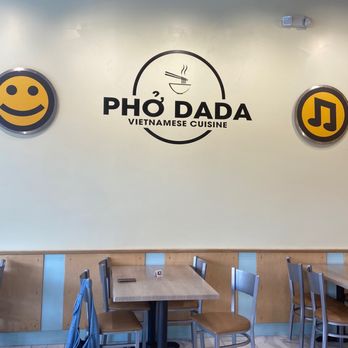 This image is property of s3-media0.fl.yelpcdn.com.
How to Get There
If you're planning a visit to Eurasian Bistro, here are some directions to help you get there:
Driving Directions
From Milton, FLorida, head south on US-87 S/US-90 W toward US-90 W. Continue to follow US-90 W and merge onto I-10 W. Take exit 10B for US-29 N/Davis Hwy toward Cantonment. Merge onto US-29 N/N Davis Hwy and continue for approximately 5 miles. Eurasian Bistro will be on your right.
Public Transportation Options
If you prefer to use public transportation, there are several bus stops located near Eurasian Bistro. Check with your local transit authority for the most up-to-date schedules and routes.
Conclusion
We hope this article has enticed you to visit Eurasian Bistro, a Vietnamese restaurant that brings the flavors of Vietnam to the heart of Pensacola, Florida. With a friendly ambiance, consistently good food, and a dedication to authenticity with French adaptations, Eurasian Bistro offers a delightful dining experience that is not to be missed.
By supporting local businesses like Eurasian Bistro, you can help contribute to the vibrant and diverse culinary scene in Pensacola. So gather your friends and family and come experience the unique and tantalizing flavors of Vietnamese cuisine at Eurasian Bistro today!