If you're in the Gulf Breeze area of Florida and looking for a taste of authentic Vietnamese cuisine, look no further than Eurasian Bistro. Founded by Paul Nguyen, whose personal journey from Vietnam to the United States is as inspiring as the food he serves, Eurasian Bistro aims to bring the flavors of Vietnam to the masses. With a friendly ambiance and a menu that combines authenticity with French influences, this Vietnamese restaurant is a must-visit for anyone seeking a culinary adventure. Head on over to 10015 N Davis Hwy, Suite 600, Pensacola, FL 32514, and prepare to be delighted by the gastronomic wonders of Eurasian Bistro.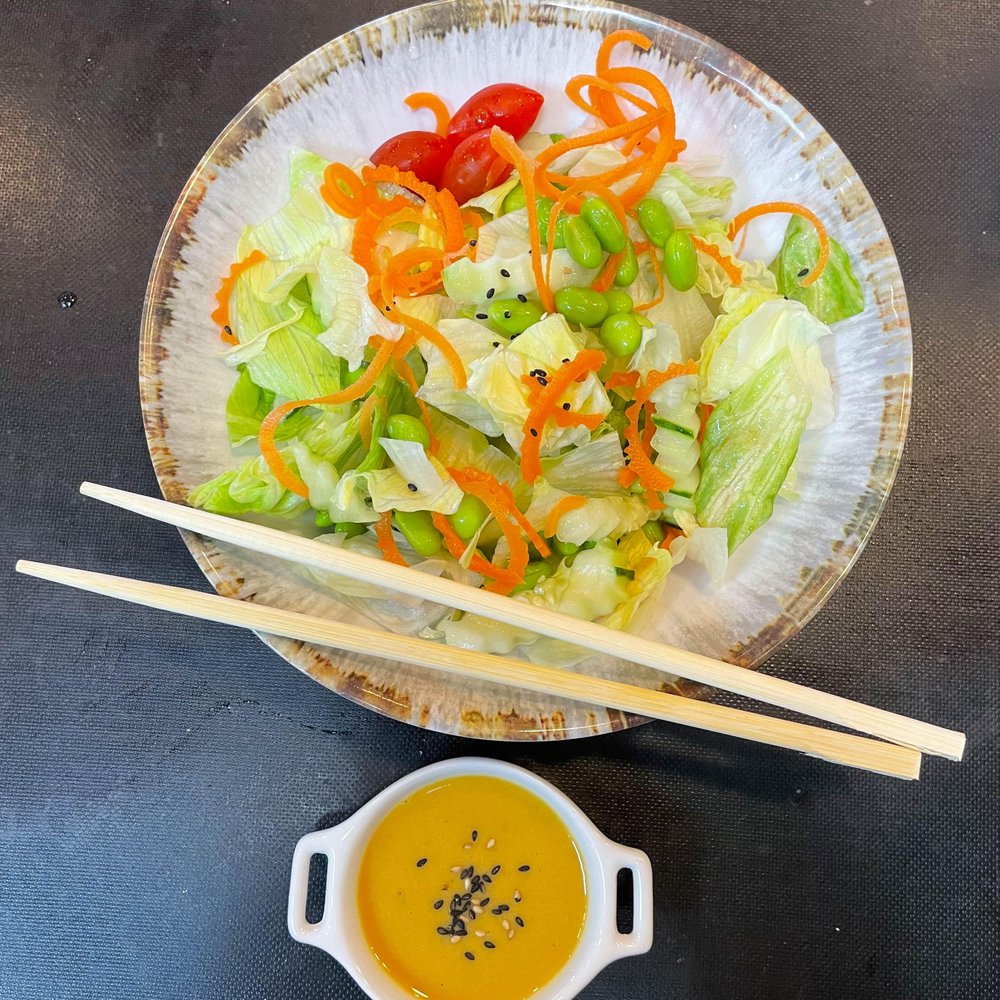 This image is property of s3-media0.fl.yelpcdn.com.

About Eurasian Bistro
Welcome to Eurasian Bistro, a one-of-a-kind Vietnamese restaurant located in Pensacola, FL. Founded by Paul Nguyen, Eurasian Bistro aims to bring awareness of the unique Vietnamese cuisine to the masses. With a focus on authenticity and French influences, Eurasian Bistro offers a delightful dining experience that will surely satisfy your cravings.
Location and Contact Information
You can find Eurasian Bistro at 10015 N Davis Hwy, Suite 600, Pensacola, FL 32514. If you have any questions or want to make a reservation, you can reach them at (850) 786-3459. For more information, you can also visit their website at eurasianbistro.com.
Founder's Background
Paul Nguyen, the founder of Eurasian Bistro, has a fascinating background that adds a unique touch to the restaurant. Born in Saigon, Vietnam, Paul's family escaped from Vietnam on a boat in 1977, just two years after the fall of Saigon. After spending time in a refugee camp in Indonesia, they eventually settled in Houston, Texas.
Paul's professional journey includes working for both Microsoft and NASA before retiring from the corporate world in 2013. After moving to Pensacola in 2015, he decided to take on a new challenge and open Eurasian Bistro. His personal mission is to introduce the masses to the delightful Vietnamese cuisine, showcasing both authenticity and French influences.
Mission and Vision
Eurasian Bistro's mission is to bring awareness of the unique Vietnamese cuisine to the community. By offering consistently good and authentic food, the restaurant aims to satisfy its customers with a friendly and welcoming ambiance. Through the careful integration of French influences into the traditional Vietnamese dishes, Eurasian Bistro offers a dining experience that is both delightful and memorable.
The Unique Vietnamese Cuisine
Vietnamese cuisine is renowned for its distinct flavors and rich culinary traditions. At Eurasian Bistro, you can explore a diverse range of traditional Vietnamese dishes, as well as those influenced by the French.
Traditional Vietnamese Dishes
From classic dishes like pho and banh mi to lesser-known gems such as bun cha and banh xeo, the menu at Eurasian Bistro is filled with traditional Vietnamese delicacies. Each dish is carefully prepared with authentic ingredients and cooking techniques, ensuring an unforgettable culinary experience.
French Influences in Vietnamese Cuisine
One of the distinctive aspects of Vietnamese cuisine is the influence of French cooking techniques and ingredients. The blending of French and Vietnamese flavors creates a harmonious balance that elevates the dishes to new heights. At Eurasian Bistro, you can savor the delicious fusion of flavors, a testament to the historical French presence in Vietnam.

Menu Highlights
The menu at Eurasian Bistro boasts a wide array of appetizers, main courses, and desserts. Let's take a closer look at some of the highlights.
Appetizers
Start your meal with tantalizing appetizers such as fresh spring rolls, crispy imperial rolls, or flavorful Vietnamese crepes. These dishes are not only delicious but also reflect the vibrant flavors and textures of traditional Vietnamese cuisine.
Main Courses
Indulge in a variety of main courses that showcase the essence of Vietnamese cooking. From aromatic bowls of pho and hearty plates of banh mi to fragrant rice dishes and savory stir-fries, Eurasian Bistro offers a diverse selection to satisfy all palates.
Desserts
End your dining experience on a sweet note with delectable Vietnamese desserts like pandan waffles or coconut creme caramel. These desserts provide a delightful fusion of flavors and textures, showcasing the creativity and culinary excellence of Eurasian Bistro.
Ambiance and Dining Experience
Eurasian Bistro offers more than just delicious food. The restaurant provides a cozy and welcoming atmosphere that makes you feel right at home.
Cozy and Welcoming Atmosphere
Step into Eurasian Bistro and you'll be greeted by a warm and inviting ambiance. The thoughtfully designed interior, with its comfortable seating and charming decor, creates an atmosphere that is perfect for intimate meals or gatherings with friends and family.
Friendly Service
At Eurasian Bistro, you can expect nothing less than friendly and attentive service. The staff is dedicated to ensuring that your dining experience is exceptional from start to finish. Whether you have questions about the menu or need recommendations, they are always ready to assist you with a smile.
Outdoor Seating Option
For those who prefer to dine al fresco, Eurasian Bistro also offers outdoor seating. Enjoy your meal in the fresh air and soak in the pleasant surroundings while savoring the flavors of Vietnam.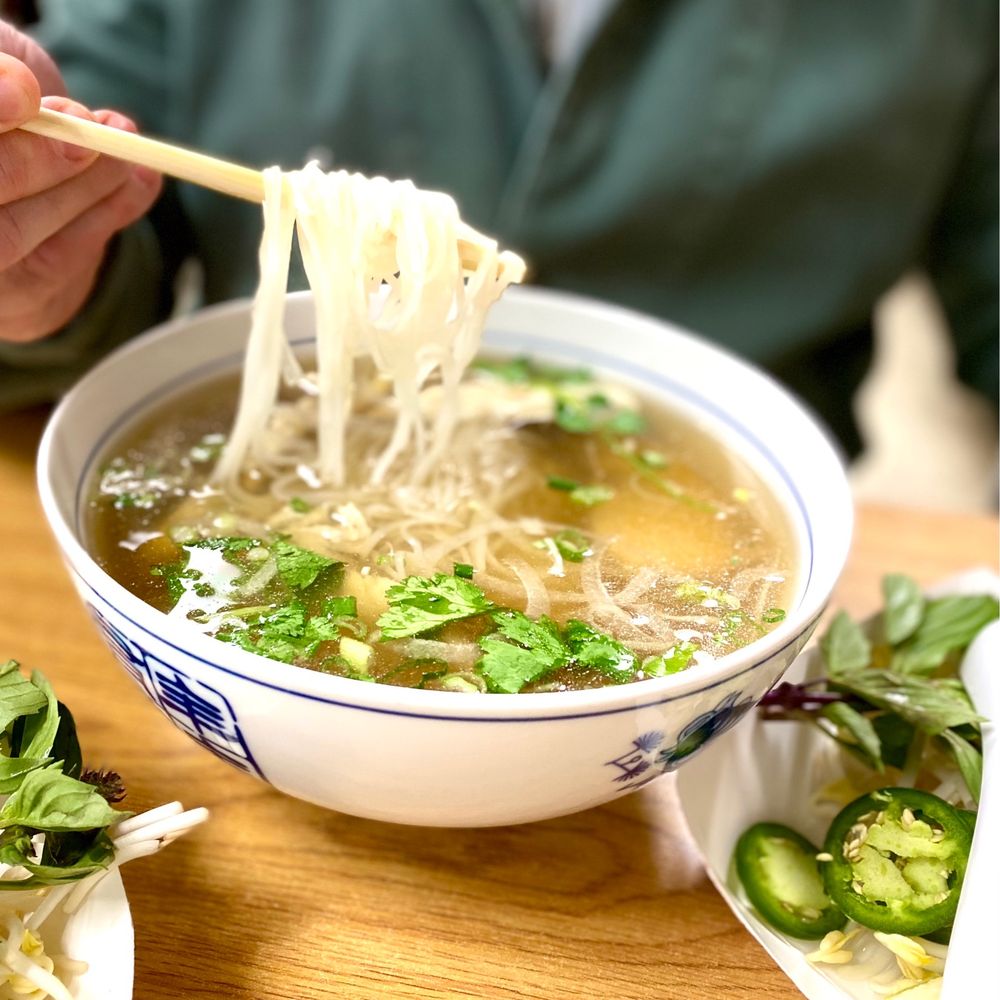 This image is property of s3-media0.fl.yelpcdn.com.
Customer Reviews
Eurasian Bistro has garnered rave reviews from its satisfied customers. Let's take a look at some of the positive experiences shared by diners.
Positive Experiences
Customers consistently praise the exceptional dining experience at Eurasian Bistro. From the warm and welcoming staff to the flavorful and authentic dishes, the overall sentiment is overwhelmingly positive. Many diners commend the restaurant for its attention to detail and dedication to creating a memorable experience.
Favorite Dishes
Some standout dishes that customers rave about include the flavorful pho, the crispy and perfectly seasoned imperial rolls, and the fragrant and filling banh mi sandwiches. These dishes, among many others, have become beloved favorites among Eurasian Bistro's loyal patrons.
Praise for Authenticity
Those who seek an authentic taste of Vietnam are often delighted by Eurasian Bistro's commitment to authenticity. The use of traditional ingredients and cooking techniques creates a dining experience that transports diners to the streets of Vietnam. The fusion of flavors and the meticulous attention to detail showcase the restaurant's dedication to bringing an authentic taste of Vietnam to Pensacola.
Takeout and Delivery Services
In addition to dining in, Eurasian Bistro offers convenient takeout and delivery options.
Convenience of Online Ordering
To make the ordering process even more seamless, Eurasian Bistro provides online ordering through their website. Simply browse the menu, make your selections, and schedule your pickup or delivery. This convenience allows you to enjoy your favorite Vietnamese dishes from the comfort of your own home.
Delivery Options
Eurasian Bistro offers delivery services to the local Pensacola area, ensuring that you can enjoy their delicious cuisine wherever you are. Whether you're looking to have a quiet night in or want to share the flavors of Vietnam with friends and family, their delivery options provide a convenient and hassle-free experience.
Special Offers for Takeout
To show appreciation to their loyal customers, Eurasian Bistro offers special discounts and promotions for takeout orders. Check their website or social media pages for the latest offers, and take advantage of these deals to enjoy their delectable dishes at a discounted price.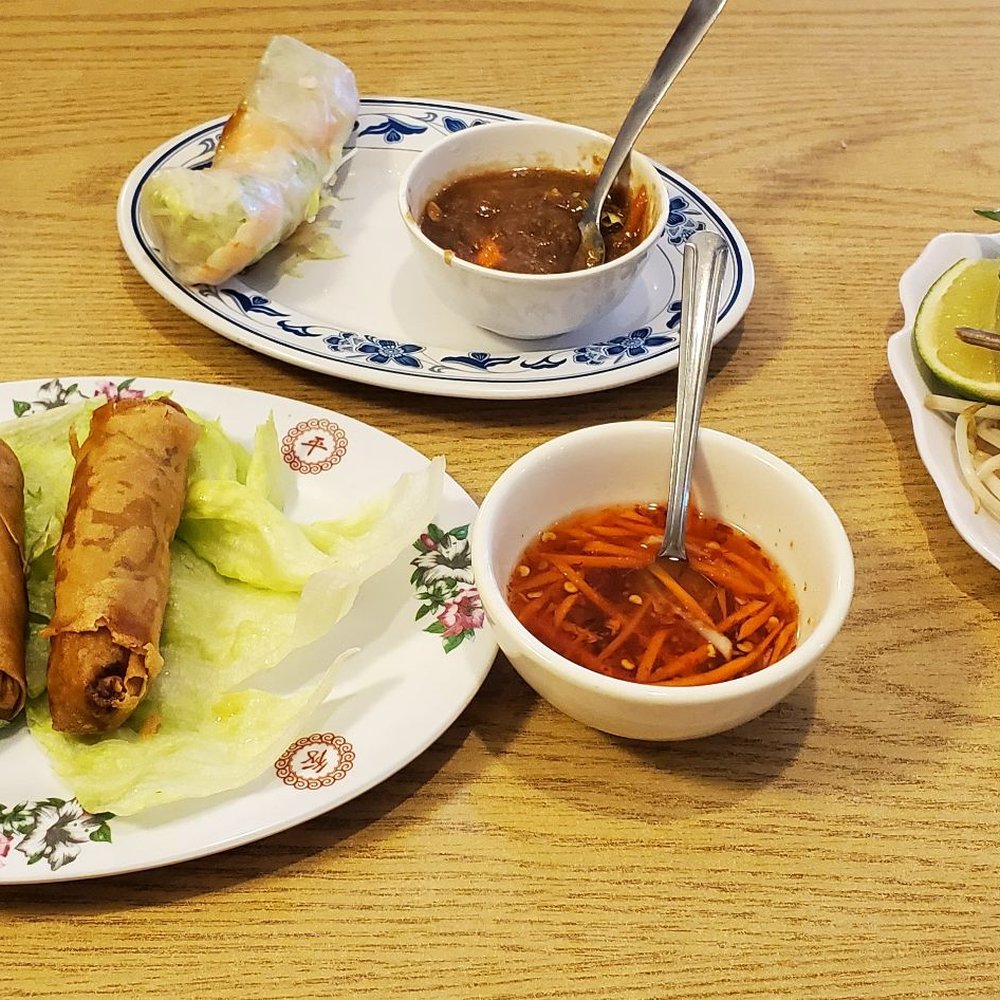 This image is property of s3-media0.fl.yelpcdn.com.
Catering and Event Services
Eurasian Bistro is more than just a restaurant – it also offers catering and event services for a variety of occasions.
Private Events and Parties
Whether you're planning a small gathering or a big celebration, Eurasian Bistro can cater to your event needs. From birthday parties to corporate events, their team is experienced in providing exceptional service and delicious food that will impress your guests.
Customizable Menus
Eurasian Bistro understands that every event is unique, which is why they offer customizable menus. Whether you're looking for a buffet-style feast or a carefully curated multi-course meal, their team will work closely with you to create a menu that suits your preferences and dietary requirements.
Professional Staff
When you choose Eurasian Bistro for your catering and event services, you can expect professionalism and attention to detail. Their friendly and skilled staff will ensure that your event runs smoothly, leaving you to relax and enjoy the company of your guests.
Community Involvement
Eurasian Bistro is deeply committed to giving back to the community and supporting local organizations.
Supporting Local Organizations
As a local business, Eurasian Bistro understands the importance of supporting the community. They actively contribute to local organizations and initiatives, using their platform to make a positive impact and give back to those in need.
Sponsorships and Donations
Eurasian Bistro believes in the power of collaboration and supports various sponsorships and donations to local events and initiatives. By partnering with others in the community, they strive to create a stronger and more vibrant neighborhood.
Food Drives and Charity Events
In addition to financial support, Eurasian Bistro also participates in food drives and charity events. Through these initiatives, they aim to directly help those facing food insecurity and make a difference in the lives of individuals and families in need.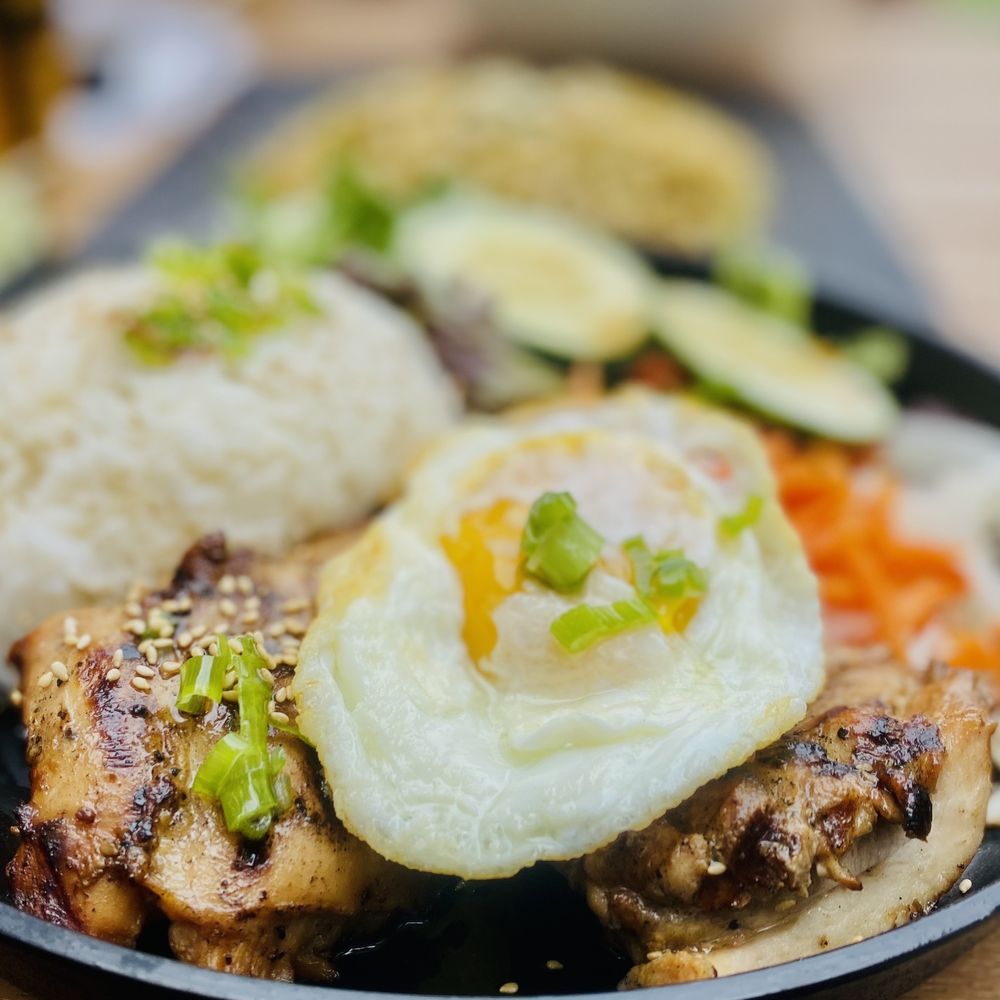 This image is property of s3-media0.fl.yelpcdn.com.
How to Get There
Visiting Eurasian Bistro is easy, and there are various transportation options available.
Driving Directions
If you plan to drive, input 10015 N Davis Hwy, Suite 600, Pensacola, FL 32514 into your GPS, and you'll be guided straight to the restaurant. Eurasian Bistro is conveniently located and easily accessible from different parts of Pensacola and the surrounding areas.
Public Transportation
For those opting for public transportation, there are several bus stops conveniently located near Eurasian Bistro. Check with the local transportation authority for the most up-to-date schedules and routes to reach your destination.
Parking Information
Eurasian Bistro offers ample parking for diners, ensuring that your visit is stress-free. Whether you're coming alone or with a group, parking will be a breeze, allowing you to focus on enjoying your dining experience.
Plan Your Visit
To make the most of your visit to Eurasian Bistro, it's essential to plan ahead.
Operating Hours
Eurasian Bistro operates from [insert operating hours]. However, it's always a good idea to check their website or give them a call to confirm their current hours before your visit. This way, you can ensure that they are open and ready to welcome you.
Reservation Policy
While walk-ins are welcome, making a reservation is highly recommended, especially during peak times or for large groups. Reserving a table will guarantee you a spot and allow the staff to prepare for your arrival, ensuring a smooth and enjoyable dining experience.
Peak Times
Peak dining times at Eurasian Bistro tend to be during [insert peak times]. If you prefer a quieter dining experience, consider visiting during off-peak hours. However, even during busy times, the staff at Eurasian Bistro goes above and beyond to ensure that each customer receives excellent service and attention.