If you're craving the flavors of Vietnam, look no further than Eurasian Bistro, a Vietnamese restaurant nestled near Mount Carmel. Founded by Paul Nguyen, a man with a remarkable story, Eurasian Bistro aims to introduce the masses to the unique and delicious Vietnamese cuisine. After a successful career in the corporate world, Paul decided to embark on a new venture, bringing his passion for food and his cultural heritage together. With a blend of authentic Vietnamese dishes and innovative twists influenced by French cuisine, Eurasian Bistro promises a dining experience that delights both the palate and the senses. So, why wait? Come and discover the vibrant flavors of Vietnam at Eurasian Bistro in Pensacola, Florida.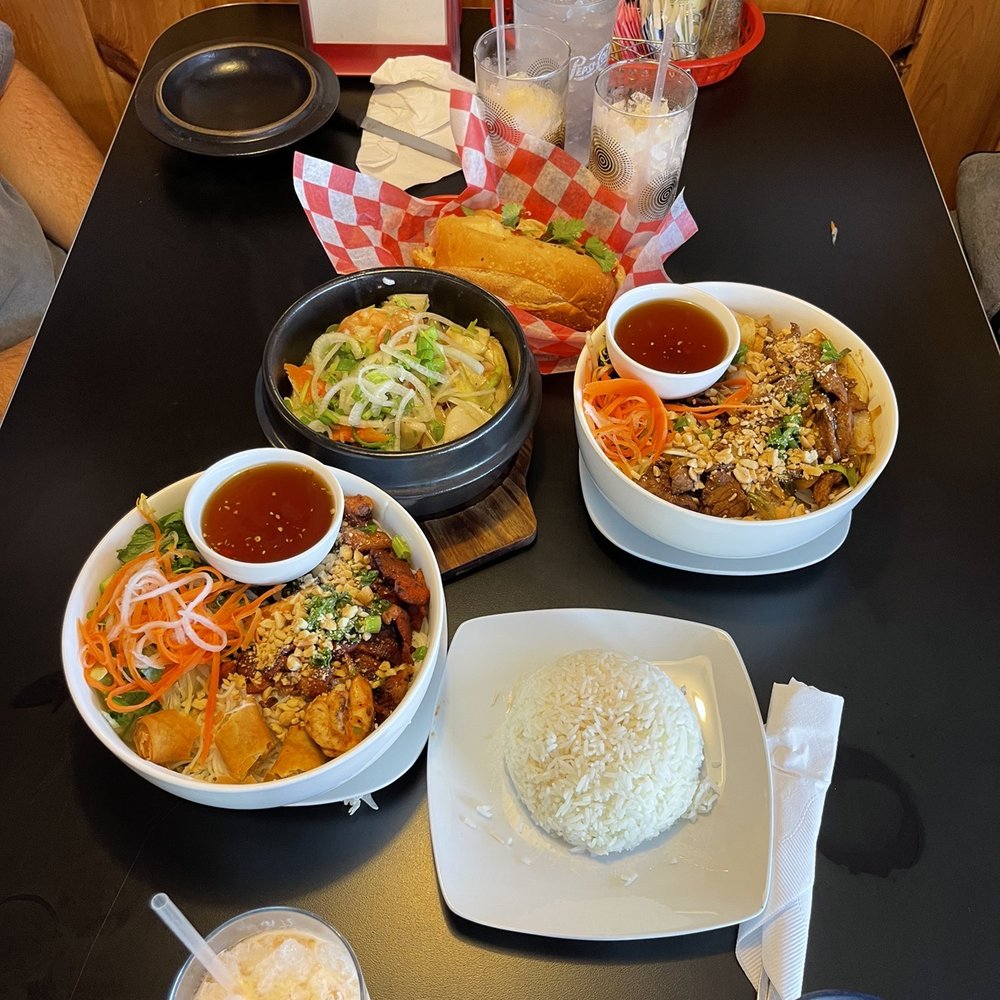 This image is property of s3-media0.fl.yelpcdn.com.

About Eurasian Bistro
Welcome to Eurasian Bistro, a delightful Vietnamese restaurant located in Pensacola, FL. Situated at 10015 N Davis Hwy, Suite 600, Eurasian Bistro offers a unique dining experience that combines the flavors of traditional Vietnamese cuisine with French influences. With its warm and welcoming ambiance, attentive staff, and delicious food, Eurasian Bistro is the perfect place to satisfy your cravings for authentic Vietnamese dishes.
If you're wondering about the background of this wonderful establishment, let's take a closer look at its founder and his journey.
Founder's Background
Eurasian Bistro was founded by Paul Nguyen, a remarkable individual with a fascinating story. Paul was born in Saigon, Vietnam, and experienced the turmoil and aftermath of the Vietnam War. In 1977, two years after the fall of Saigon, Paul's family made the daring decision to escape Vietnam on a small boat.
After a perilous journey, Paul and his family found themselves in a refugee camp in Indonesia. They stayed there for nearly a year before finally being granted the opportunity to start a new life in the United States. Settling in Houston, Texas, Paul embraced the opportunities that his newfound home had to offer.
Paul's life took an exciting turn when he began working for both Microsoft and NASA. His dedication and hard work allowed him to have a successful career in the corporate world. However, after seven years of retirement, Paul felt a deep desire to embark on a new adventure and bring the flavors of Vietnamese cuisine to the forefront. This led to the birth of Eurasian Bistro.
Paul Nguyen's Journey
Escape from Vietnam
Paul's journey began as he and his family made the brave decision to escape Vietnam on a small boat. Fleeing the war-torn country, they embarked on a treacherous journey filled with uncertainty and danger. But their determination and hope for a better life carried them through.
Settling in the United States
After a year in a refugee camp in Indonesia, Paul and his family were given the opportunity to resettle in the United States. They eventually found a new home in Houston, Texas, where they embraced the American way of life while holding onto their Vietnamese heritage.
Career at Microsoft and NASA
Paul's talents and ambition brought him to the attention of Microsoft and NASA, where he spent years working and contributing to groundbreaking projects. His dedication and expertise earned him recognition and success in the corporate world.
Retirement and Move to Pensacola
After a fulfilling career, Paul decided to retire from the corporate world and seek a change of pace. In 2015, he made the move to Pensacola, a charming city known for its rich history and beautiful beaches. Paul found solace and contentment in this new environment, but his passion for Vietnamese cuisine still burned within him.
A New Challenge: Eurasian Bistro
In 2022, after a seven-year hiatus from the professional world, Paul decided to take on a new challenge and share his love for Vietnamese cuisine with the community. This endeavor gave birth to Eurasian Bistro, a restaurant that now stands as a testament to his vision and dedication.

Mission of Eurasian Bistro
Bringing Awareness to Vietnamese Cuisine
One of the primary missions of Eurasian Bistro is to introduce people to the diverse and flavorful world of Vietnamese cuisine. Many may be familiar with a few dishes, such as pho and banh mi, but Eurasian Bistro aims to showcase the full breadth of traditional Vietnamese flavors.
Delighting Customers with Ambiance
At Eurasian Bistro, the dining experience goes beyond just good food. The restaurant prides itself on creating a warm and welcoming ambiance that makes every customer feel right at home. Whether you're dining with friends, family, or as a couple, Eurasian Bistro offers the perfect atmosphere for a memorable meal.
Authenticity with French Influences
While Eurasian Bistro is rooted in traditional Vietnamese cuisine, it also incorporates French influences to create a unique blend of flavors. The fusion of these two culinary traditions adds a touch of sophistication to the dishes, elevating them to new heights while still maintaining their authenticity.
Vietnamese Cuisine at Eurasian Bistro
Traditional Vietnamese Dishes
Eurasian Bistro takes great pride in offering a wide selection of traditional Vietnamese dishes. From fragrant and heartwarming bowls of pho to flavorful and refreshing goi cuon (spring rolls), there is something to satisfy every palate. Each dish is carefully crafted with the freshest ingredients and spices, ensuring an authentic and delightful culinary experience.
French-Inspired Creations
In addition to traditional dishes, Eurasian Bistro also showcases French-inspired creations that add a unique twist to the menu. These dishes combine the flavors of Vietnam and France, resulting in a delightful fusion of tastes that will leave you wanting more.
Vegetarian and Vegan Options
Eurasian Bistro understands the importance of catering to different dietary preferences and restrictions. That is why they offer a variety of vegetarian and vegan options. From tofu-based dishes to vegetable-packed spring rolls, there is no shortage of choices for those seeking plant-based delights.
Fresh Ingredients and Flavors
At Eurasian Bistro, freshness is of the utmost importance. The restaurant prides itself on sourcing only the highest quality ingredients to create dishes bursting with flavor. Whether it's the aromatic herbs, the tender meats, or the vibrant vegetables, every bite is a testament to the chef's commitment to excellence.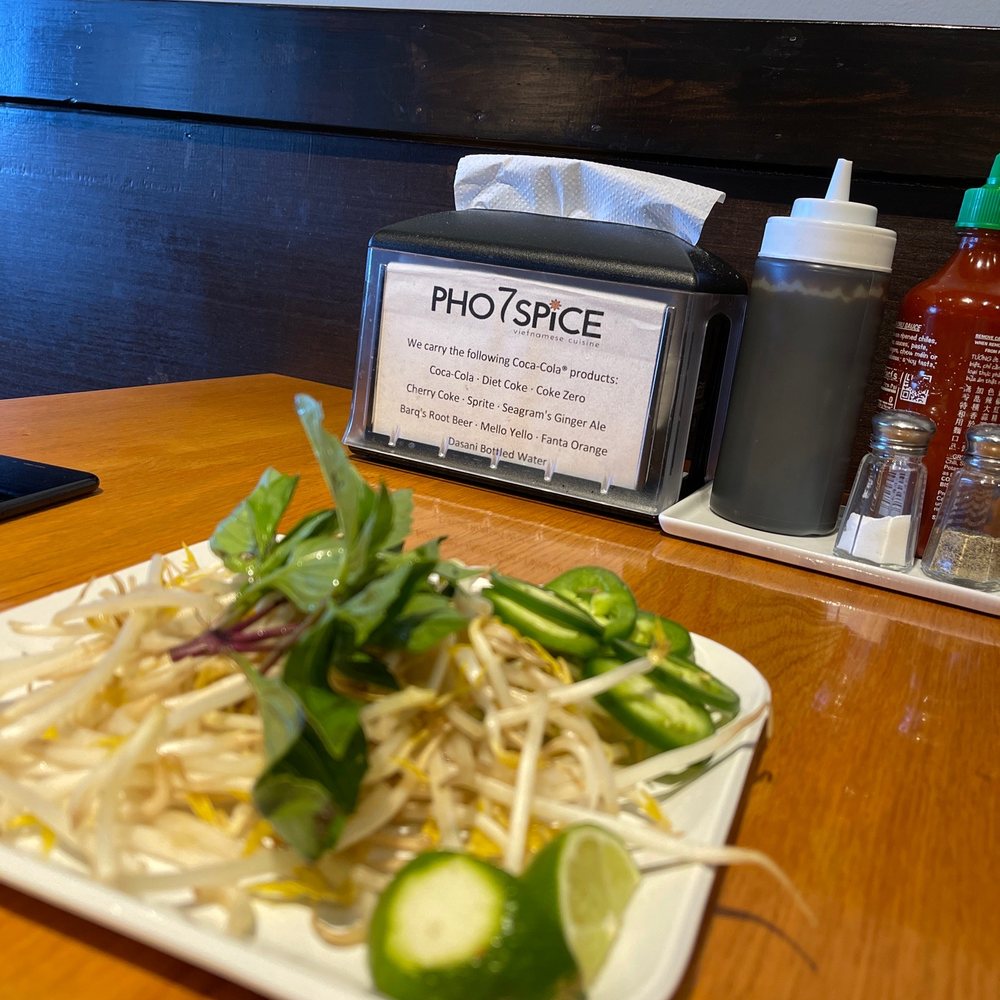 This image is property of s3-media0.fl.yelpcdn.com.
Dining Experience at Eurasian Bistro
Warm and Welcoming Ambiance
As soon as you step foot into Eurasian Bistro, you will be greeted by a warm and inviting atmosphere. The restaurant's tasteful decor, soft lighting, and comfortable seating create the perfect setting for a relaxed and enjoyable dining experience. Whether you're visiting for a casual lunch or a special occasion dinner, Eurasian Bistro sets the stage for a memorable time.
Attentive and Friendly Staff
The staff at Eurasian Bistro are known for their attentiveness and friendliness. From the moment you walk in, you'll be greeted with a warm smile and a genuine desire to make your experience exceptional. The waitstaff are knowledgeable about the menu and are more than happy to offer recommendations based on your preferences.
Cozy Indoor and Outdoor Seating
Eurasian Bistro offers both indoor and outdoor seating options, allowing you to choose the ambiance that suits your mood. Whether you prefer the intimate atmosphere of indoor dining or the fresh air and scenery of outdoor seating, Eurasian Bistro has you covered.
Beautifully Decorated Interiors
The interiors of Eurasian Bistro are thoughtfully designed, combining modern elements with traditional Vietnamese touches. The walls adorned with artistic pieces and the carefully selected decor create a visually appealing space that enhances your overall dining experience.
Menu Highlights
When it comes to the menu at Eurasian Bistro, there are several standout dishes that deserve special mention. Let's take a look at some of the highlights:
Pho
A Vietnamese classic, pho is a flavorful and aromatic noodle soup that is sure to satisfy your taste buds. Eurasian Bistro takes great pride in its pho, offering a variety of options to suit different preferences. Whether you prefer beef, chicken, or a vegetarian version, their pho is made with care and attention to detail.
Banh Mi
Banh mi is a popular Vietnamese sandwich that is known for its unique combination of flavors and textures. At Eurasian Bistro, you'll find a selection of banh mi sandwiches that feature tender meats, fresh vegetables, and homemade sauces, all served on a crusty baguette.
Bun Thit Nuong
Bun thit nuong is a vibrant and refreshing dish that features grilled pork, vermicelli noodles, fresh herbs, and a tangy dressing. The combination of flavors and textures in this dish is simply irresistible.
Com Tam
Com tam, also known as broken rice, is a beloved dish in Vietnamese cuisine. It traditionally consists of grilled pork chops, pickled vegetables, and a fried egg, all served over a bed of fragrant broken rice. Eurasian Bistro's take on this classic dish is sure to leave you wanting more.
Goi Cuon
Goi cuon, or fresh spring rolls, are a light and healthy option that is perfect for those looking for a refreshing appetizer. Made with rice paper wraps filled with fresh vegetables, herbs, and either shrimp or tofu, these spring rolls are a wonderful way to start your meal.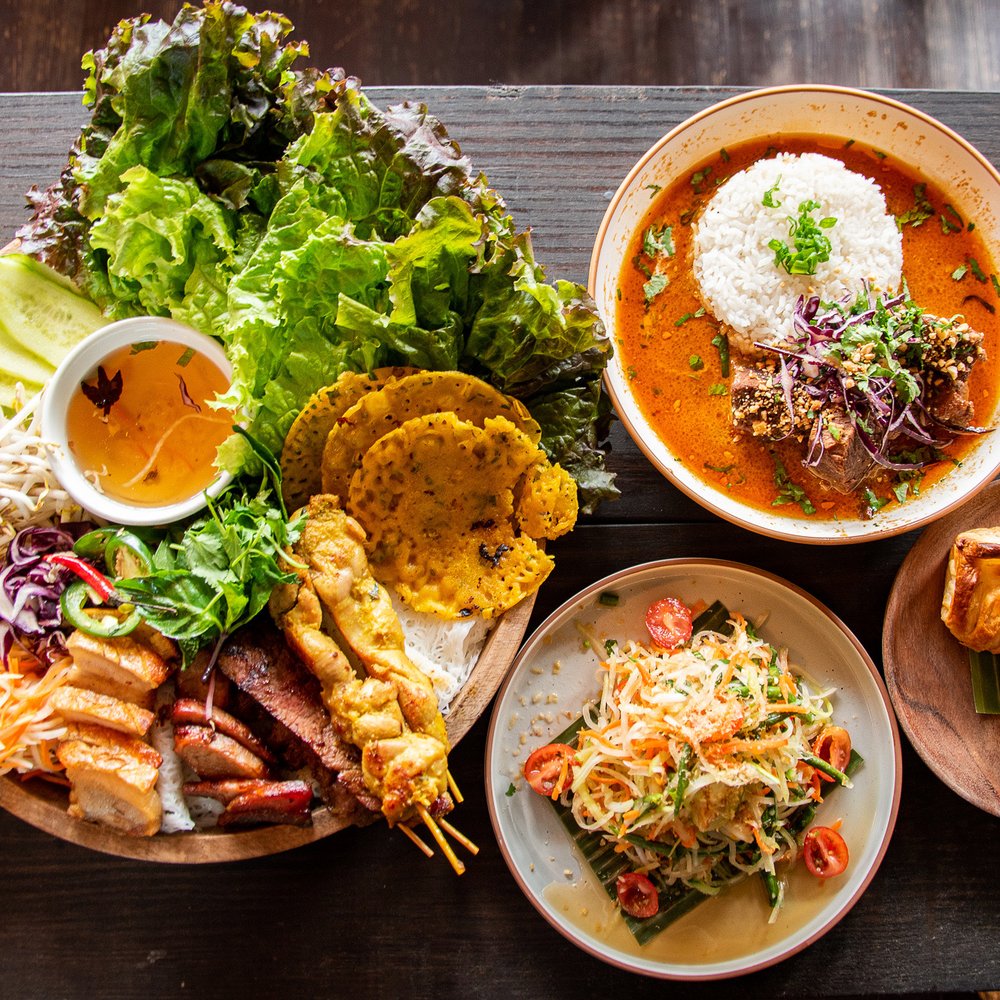 This image is property of s3-media0.fl.yelpcdn.com.
Customer Reviews
Eurasian Bistro has garnered a loyal following of customers who have nothing but praise for the restaurant. Let's take a look at some of the reviews from satisfied diners:
Exceptional Service
Many customers have commended Eurasian Bistro for its exceptional service. From the moment they walked in the door to the time they left, the staff made them feel welcomed and attended to their every need. The friendly and knowledgeable waitstaff added to the overall positive dining experience.
Authentic and Delicious Food
Customers rave about the authenticity and deliciousness of the food at Eurasian Bistro. The flavors are described as vibrant, well-balanced, and true to traditional Vietnamese cuisine. Each dish is thoughtfully prepared with fresh ingredients, resulting in a dining experience that is second to none.
Generous Portion Sizes
One thing that stands out to many customers is the generous portion sizes at Eurasian Bistro. Diners appreciate the value for money they receive, as the servings are ample and satisfying. You can rest assured that you won't leave the restaurant hungry.
Great Value for Money
Not only do customers appreciate the generous portion sizes, but they also recognize the overall value for money at Eurasian Bistro. The quality of the food, paired with the reasonable prices, makes dining at Eurasian Bistro an excellent choice for those looking for a great meal without breaking the bank.
Directions to Eurasian Bistro
Located in Pensacola, FL, Eurasian Bistro is easily accessible from the Mount Carmel area. Here are a few directions to help you find your way:
From Mount Carmel
Head south on Davis Hwy toward Wiggins Rd.
Continue straight to stay on Davis Hwy.
After approximately 3.5 miles, Eurasian Bistro will be on your right.
Look for the signs and the inviting storefront.
By Car
If you're driving from another location, you can easily find Eurasian Bistro by following a few simple directions. Simply input the restaurant's address, 10015 N Davis Hwy Suite 600, Pensacola, FL 32514, into your preferred navigation app or GPS device, and it will guide you to your destination.
Using Public Transportation
If you prefer to use public transportation, there are several bus routes that will take you near Eurasian Bistro. Check with your local transportation authority or use a navigation app to find the best route for you.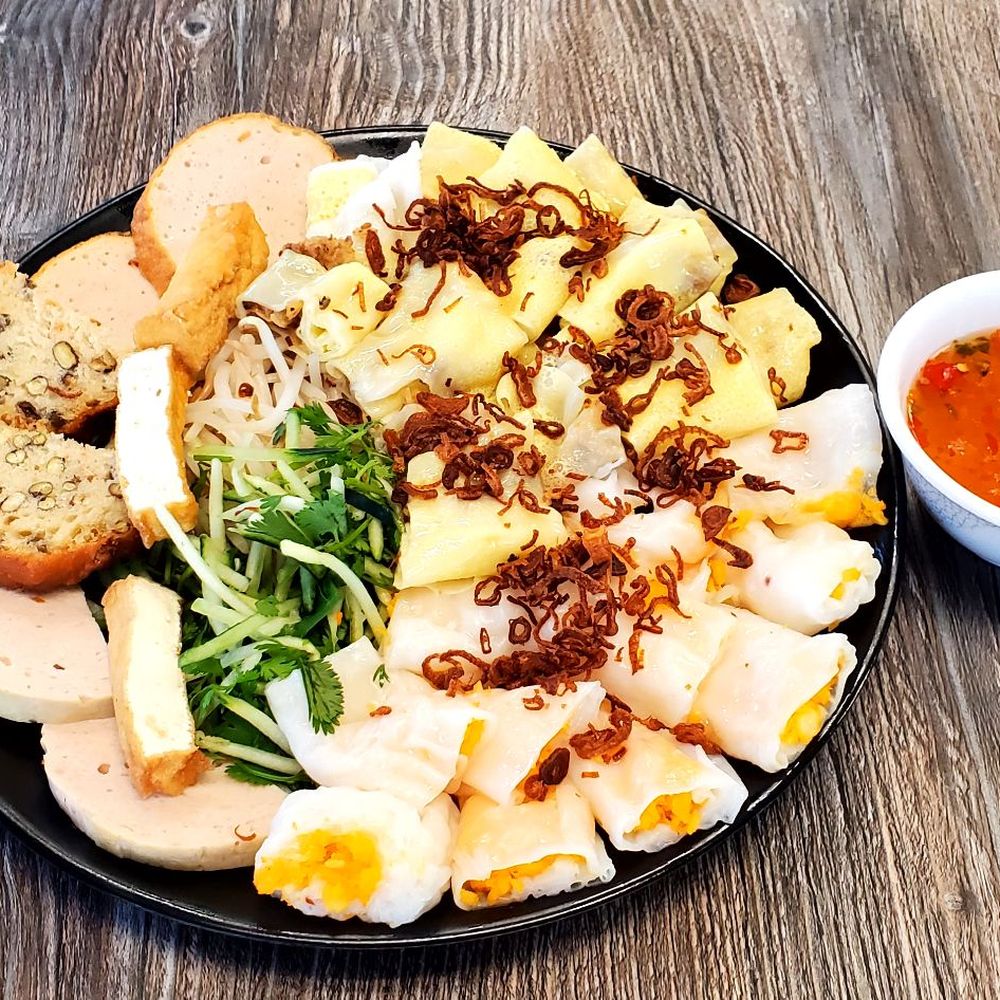 This image is property of s3-media0.fl.yelpcdn.com.
Contact and Reservation Information
If you have any questions or would like to make a reservation at Eurasian Bistro, here is the contact information you need:
Contact Details
Address: 10015 N Davis Hwy Suite 600, Pensacola, FL 32514
Phone: (850) 786-3459
Website: Eurasian Bistro
Operating Hours
Monday to Thursday: 11:00 AM to 9:00 PM
Friday: 11:00 AM to 10:00 PM
Saturday: 12:00 PM to 10:00 PM
Sunday: Closed
Reservation Options
While walk-ins are welcome at Eurasian Bistro, it is recommended to make a reservation, especially during peak hours or for larger groups. You can call the restaurant directly to make a reservation or visit their website for online booking options.
Conclusion
If you're looking to discover the delicious flavors of Vietnamese cuisine, look no further than Eurasian Bistro. Founded by Paul Nguyen, a man with a remarkable background, Eurasian Bistro offers an authentic dining experience that combines traditional Vietnamese dishes with French influences. From the moment you step foot into the warm and welcoming ambiance, you'll be treated to exceptional service and a menu filled with mouthwatering options.
Whether you're in the mood for a steaming bowl of pho, a flavorful banh mi sandwich, or a refreshing plate of fresh spring rolls, Eurasian Bistro has something to satisfy every craving. So, why wait? Visit Eurasian Bistro's Mount Carmel location in Pensacola, FL, and experience the authenticity of Vietnamese cuisine with a delightful French twist. Your taste buds will thank you.