If you're looking for a taste of authentic Vietnamese cuisine near East Milton, FL, look no further than Eurasian Bistro. Founded by Paul Nguyen, a Vietnamese-born entrepreneur with a fascinating story of escape and resettlement, this restaurant offers a truly unique dining experience. After a successful career with Microsoft and NASA, Paul decided to pursue his passion for Vietnamese cuisine and bring it to the masses. At Eurasian Bistro, you'll find a friendly ambiance, consistently delicious food, and a menu that showcases the best of traditional Vietnamese dishes with a French twist. Don't miss out on this delectable culinary adventure in Pensacola.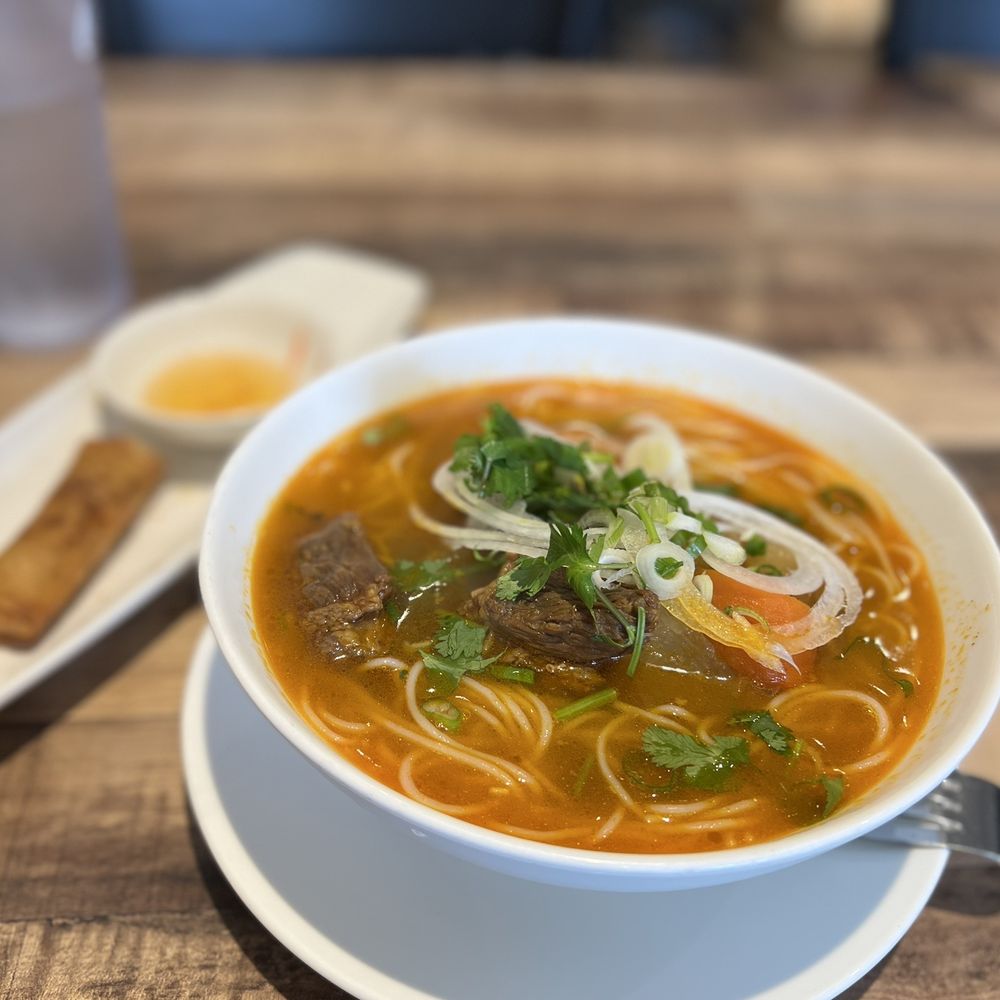 This image is property of s3-media0.fl.yelpcdn.com.

About Eurasian Bistro
Welcome to Eurasian Bistro, a Vietnamese restaurant nestled in Pensacola, FL. At Eurasian Bistro, we take pride in offering an exceptional culinary experience that combines the vibrant flavors of Vietnamese cuisine with delightful French influences. From our warm and friendly ambiance to our mouthwatering dishes, we strive to create a memorable dining experience for our guests.
Restaurant Details
Located at 10015 N Davis Hwy, Suite 600, Pensacola, FL 32514, Eurasian Bistro is easily accessible and conveniently located for locals and visitors alike. Our restaurant is designed with comfort in mind, featuring comfortable seating and a clean and inviting atmosphere. Our efficient staff ensures that your dining experience is smooth and enjoyable from start to finish.
Founder's Background and Inspiration
Eurasian Bistro was founded by Paul Nguyen, an individual with a deep passion for Vietnamese cuisine and a strong desire to share it with the world. Born in Saigon, Vietnam, Paul and his family fled the country on a boat in 1977, seeking refuge after the fall of Saigon. After spending time in a refugee camp in Indonesia, they eventually settled in Houston, Texas.
Mission and Vision
Paul's mission for Eurasian Bistro is to bring awareness of the unique Vietnamese cuisine to the masses. He envisions a dining experience that delights customers with both authentic flavors and innovative adaptations from French influences. At Eurasian Bistro, we strive to provide high-quality food and exceptional service, ensuring that every guest leaves with a satisfied palate and a memorable experience.
History of Eurasian Bistro
Origins in Saigon, Vietnam
The story of Eurasian Bistro begins in Saigon, Vietnam, where Paul Nguyen was born. Saigon is a city known for its rich culinary heritage and vibrant street food culture. Growing up in this food-loving environment, Paul developed a deep appreciation for the flavors and techniques of Vietnamese cuisine.
Escape from Vietnam
In 1977, two years after the fall of Saigon, Paul's family made the difficult decision to leave Vietnam in search of a better life. They embarked on a treacherous journey, escaping on a boat and braving the perilous waters. Their resilience and determination led them to safety as they eventually arrived in the United States.
Settlement in Houston, Texas
Upon their arrival in the United States, Paul's family settled in Houston, Texas. This vibrant city became their new home, and it was here that Paul's passion for food continued to grow. Houston's diverse culinary scene exposed him to new culinary influences, further fueling his love for cooking and experimentation.
Paul Nguyen's Career Journey
After honing his culinary skills, Paul embarked on an exciting career that took him to unexpected places. He worked for both Microsoft and NASA, showcasing his versatility and his ability to excel in various fields. His experiences in the corporate world laid the foundation for his eventual retirement and pursuit of his true passion.
Retirement and Move to Pensacola
In 2013, Paul decided to retire from the corporate world and seek a quieter, more relaxed lifestyle. He moved to Pensacola in 2015, drawn to its picturesque beauty and welcoming community. Little did he know that this move would mark the beginning of his next chapter in the culinary world.
Launch of Eurasian Bistro
After seven years of retirement, Paul felt a calling to share his love for Vietnamese cuisine with others. In 2022, he opened Eurasian Bistro, a restaurant that celebrates the diverse flavors and influences of Vietnamese culinary traditions. With his deep knowledge and passion, Paul hopes to introduce the local community and visitors to the wonders of Vietnamese cuisine.

Culinary Experience at Eurasian Bistro
Vietnamese Cuisine
At Eurasian Bistro, Vietnamese cuisine takes center stage. With its emphasis on fresh ingredients and balanced flavors, Vietnamese cuisine is a culinary journey that delights the palate. From fragrant herbs and spices to the artful combination of sweet, savory, and spicy elements, each dish reflects the intricacy and depth of Vietnamese culinary traditions.
French Influences
Alongside the vibrant Vietnamese flavors, Eurasian Bistro also draws inspiration from French cuisine. The fusion of French influences with Vietnamese techniques and ingredients creates a harmonious blend that elevates the dining experience. The delicate balance of flavors and the meticulous attention to detail result in dishes that are both familiar and exciting.
Authenticity and Adaptions
While Eurasian Bistro remains dedicated to preserving the authenticity of Vietnamese cuisine, we also recognize the importance of adapting to modern tastes. In our dishes, you will find classic Vietnamese flavors intertwined with innovative twists that cater to a variety of palates. The result is a culinary experience that appeals to both traditionalists and those seeking a new adventure.
Delighting Customers
At Eurasian Bistro, our utmost priority is customer satisfaction. We strive to create an atmosphere that is warm, inviting, and perfect for forming lasting memories. Our commitment to quality extends to every aspect of your dining experience, from the moment you enter our restaurant to the last bite of your meal. We take pride in delighting our customers with exceptional food, friendly service, and a truly memorable experience.
Menu Highlights
Pho
A visit to Eurasian Bistro would be incomplete without savoring a bowl of our exquisite pho. This iconic Vietnamese noodle soup is a harmonious blend of slow-cooked broth, rice noodles, tender meat or vegetables, and an array of aromatic herbs and spices. Each spoonful takes you on a sensory journey, immersing you in the complex flavors and textures that make pho a beloved dish.
Bánh Mì
Experience the perfect balance of textures and flavors with our bánh mì sandwiches. These delightful creations feature a crusty baguette filled with a variety of fillings, such as savory meats, pickled vegetables, and creamy spreads. With each bite, you'll relish the interplay of textures and the explosion of flavors that make bánh mì a true Vietnamese classic.
Gỏi Cuốn
For a refreshing and healthy option, try our gỏi cuốn, or spring rolls. These translucent rice paper rolls are filled with an assortment of fresh vegetables, herbs, and sometimes meat or shrimp. Dip them into our specially crafted dipping sauce and experience the delightful combination of crispness, freshness, and vibrant flavors.
Bún Chả
Bún chả is a signature Vietnamese dish that combines grilled pork, rice noodles, fresh herbs, and a flavorful dipping sauce. The succulent grilled pork is the star of the dish, its smoky aroma and tender texture perfectly complementing the freshness of the herbs and the silkiness of the noodles.
Cà Phê Sữa Đá
Indulge in the quintessential Vietnamese beverage, cà phê sữa đá. This strong and aromatic coffee is prepared by brewing dark roast coffee beans through a traditional metal filter, then served over ice with sweetened condensed milk. The result is a rich and creamy coffee with a hint of sweetness that will awaken your senses.
Vegetarian Options
At Eurasian Bistro, we are committed to cater to different dietary preferences. Our menu offers a variety of vegetarian options, allowing herbivores to indulge in Vietnamese flavors without compromising their choices. From tofu-based dishes to vegetable stir-fries, our vegetarian offerings are packed with flavor and thoughtfully crafted.
Specialty Dishes
Explore the depths of Vietnamese cuisine with our selection of specialty dishes. From fragrant curries to hearty stews, these carefully crafted creations showcase the diverse range of flavors and techniques found in Vietnamese cooking. Immerse yourself in unique culinary experiences that will transport you to the vibrant streets of Vietnam.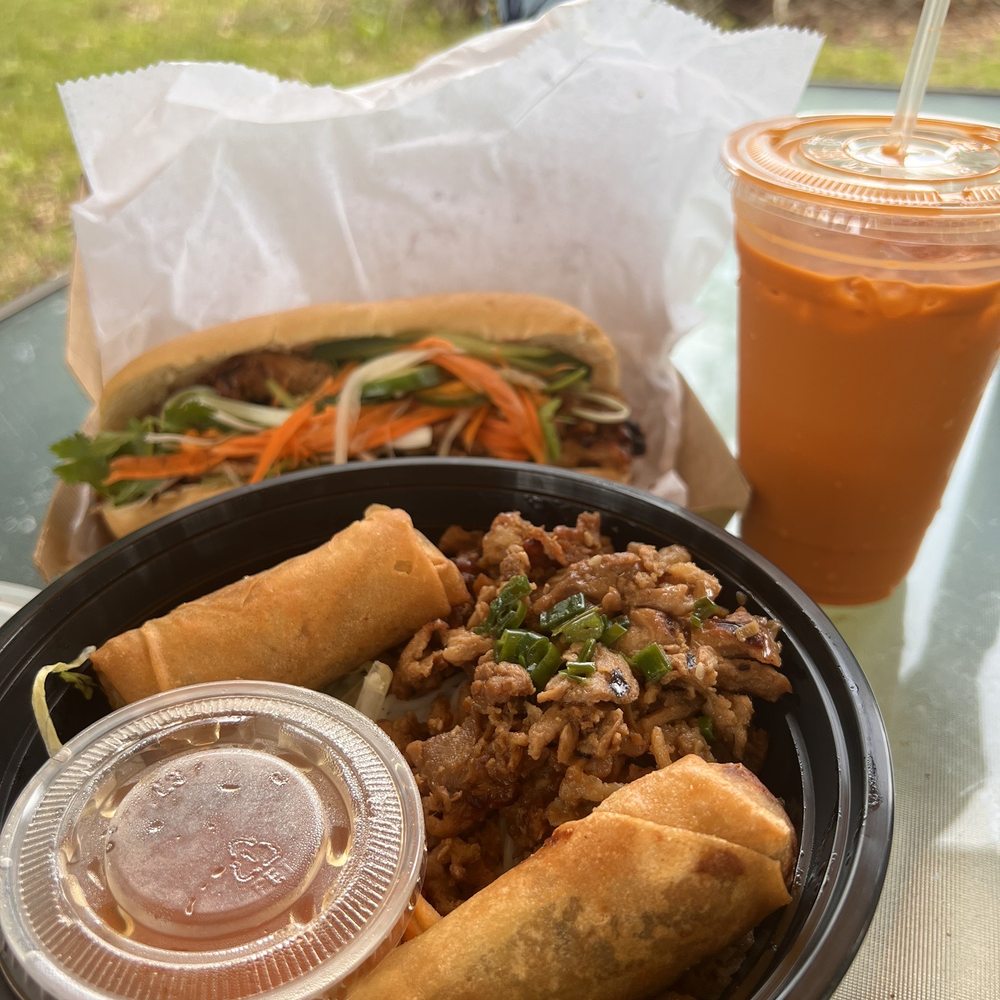 This image is property of s3-media0.fl.yelpcdn.com.
Dining Experience
Friendly Ambiance
When you step into Eurasian Bistro, you'll be greeted by a warm and friendly ambiance that sets the tone for a delightful dining experience. Our restaurant is designed to create a welcoming and comfortable atmosphere, allowing you to relax and fully immerse yourself in the flavors and aromas of Vietnamese cuisine.
Quality Service
At Eurasian Bistro, we pride ourselves on providing exceptional service to our customers. Our dedicated staff is committed to ensuring that your dining experience is nothing short of perfect. From friendly greetings to attentive assistance, we are here to cater to your needs and make your visit as enjoyable as possible.
Comfortable Seating
We understand the importance of comfort during your dining experience, which is why we have invested in comfortable seating arrangements. Our well-designed seating areas provide ample space for you and your companions to relax and enjoy your meal in comfort. Whether you're dining alone, with a partner, or with a group, we have seating options to accommodate everyone.
Cleanliness
Maintaining a clean and hygienic environment is a top priority at Eurasian Bistro. We take great care to ensure that our restaurant is spotless and meets the highest standards of cleanliness. From the kitchen to the dining areas, every corner is meticulously cleaned and sanitized, providing you with a dining experience that is both enjoyable and safe.
Efficient Staff
Our staff is trained to be efficient and attentive, ensuring that your dining experience runs smoothly from start to finish. We understand the importance of timely service and strive to deliver your orders promptly without compromising on quality. Our efficient staff members are always ready to answer any questions you may have and provide recommendations based on your preferences.
Customer Testimonials
Great Service and Food
"From the moment we walked in, we were greeted with warm smiles and excellent service. The staff was attentive and made sure we had everything we needed throughout our meal. The food was exceptional, bursting with authentic flavors that transported us back to Vietnam. A truly memorable dining experience."
Authentic Taste
"As someone who has traveled extensively in Vietnam, I can confidently say that Eurasian Bistro serves some of the most authentic Vietnamese food outside of the country. The dishes are prepared with care and attention to detail, capturing the essence of Vietnamese cuisine. If you're craving an authentic taste of Vietnam, this is the place to be."
Welcoming Atmosphere
"Eurasian Bistro has a welcoming and cozy atmosphere that instantly puts you at ease. The friendly staff and inviting decor create a warm and inviting ambiance that makes you feel right at home. Whether you're dining alone or with a group, you're guaranteed to feel welcome and comfortable."
Reasonable Prices
"The prices at Eurasian Bistro are incredibly reasonable, especially considering the quality of the food and service. You get generous portions of delicious food without breaking the bank. It's refreshing to find a restaurant that offers such great value for money."
Memorable Experience
"Our dining experience at Eurasian Bistro was truly memorable. From the moment we walked in, we were transported to Vietnam through the flavors and aromas of the food. The attentive service and friendly staff added to the overall experience, making it one that we'll cherish for a long time."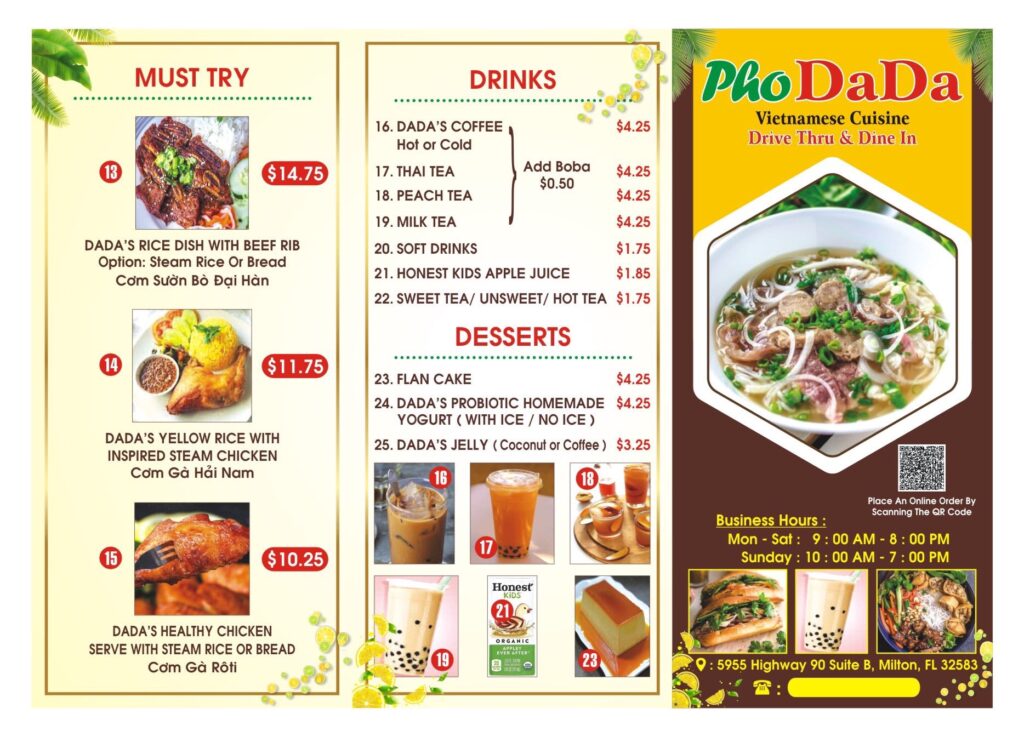 This image is property of img77.uenicdn.com.
Location Details
Close Proximity to East Milton, FL
For residents of East Milton, FL, Eurasian Bistro is just a short drive away. Located in Pensacola, our restaurant offers easy access to those in the surrounding areas, including East Milton. Whether you're planning a special evening out or simply looking for a quick and delicious meal, Eurasian Bistro is conveniently located to cater to your needs.
Convenient Accessibility
Eurasian Bistro is easily accessible, with plenty of parking available for our guests. We understand the importance of convenience, especially when it comes to dining out. Our location has been chosen strategically to ensure that you have a hassle-free experience, from finding a parking spot to entering our restaurant.
Parking Facility
Parking is made easy at Eurasian Bistro, with ample parking spaces available for our guests. We prioritize your comfort and convenience, which is why we have designated parking areas conveniently located near our restaurant. Say goodbye to the stress of finding parking and enjoy a seamless dining experience with us.
Plan Your Visit
Reservations
To ensure a seamless dining experience, we recommend making reservations in advance. While walk-ins are always welcome, making a reservation allows you to secure your preferred date and time. Simply give us a call at (850) 786-3459, and our friendly staff will assist you in securing a table for your visit.
Operating Hours
Eurasian Bistro is open from [insert operating hours]. We invite you to join us for lunch or dinner and indulge in the flavors of Vietnam. Our staff is committed to providing exceptional service during our operating hours, ensuring that every guest leaves with a smile on their face.
Takeout Options
If you prefer to enjoy our delectable dishes in the comfort of your own home, we offer convenient takeout options. Simply place your order by phone, and we'll have it ready for you to pick up at your preferred time. Take a taste of Vietnam home with you and savor our flavors wherever you are.
Delivery Service
For those who prefer to have their meals delivered, we also offer delivery services. Simply place your order by phone or through our website, and our reliable delivery partners will bring the taste of Vietnam straight to your doorstep. Enjoy the flavors of Eurasian Bistro from the comfort of your own home.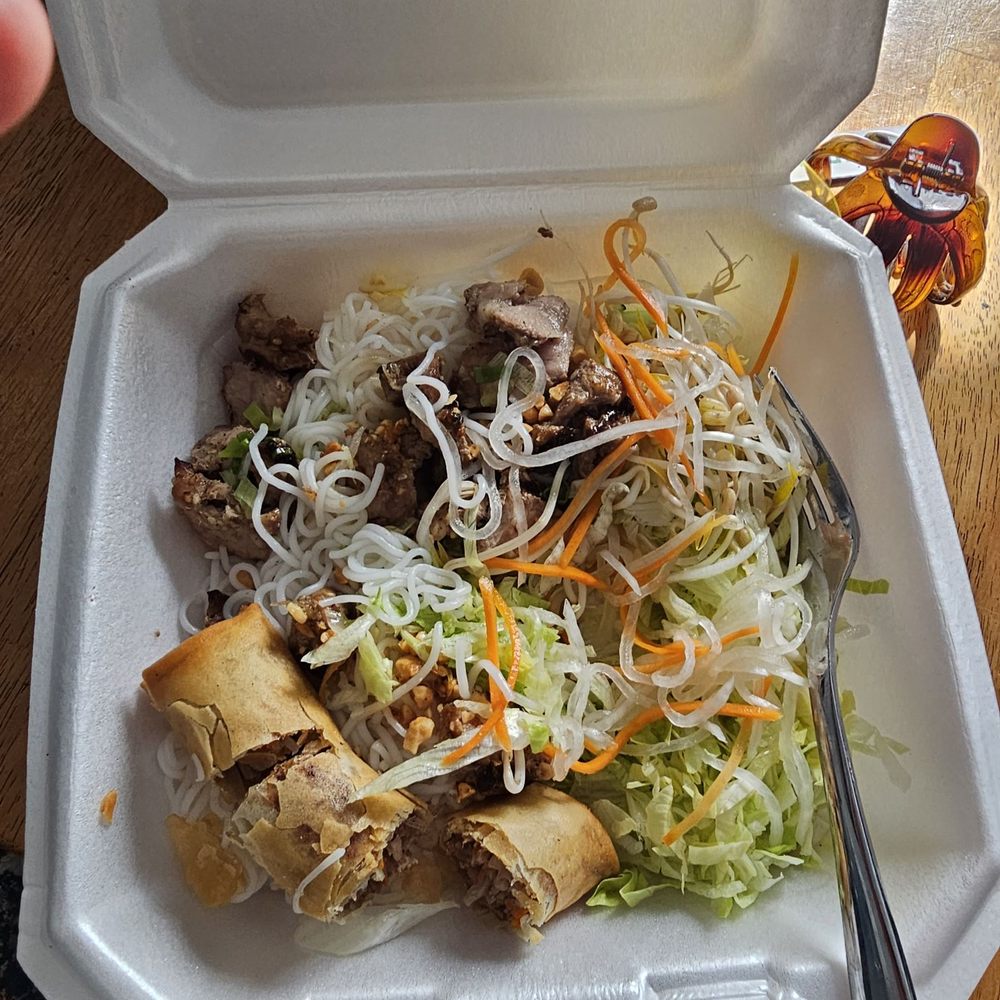 This image is property of s3-media0.fl.yelpcdn.com.
Conclusion
Eurasian Bistro invites you to embark on a culinary journey that celebrates the vibrant flavors of Vietnamese cuisine. With our dedication to authenticity, passion for innovation, and commitment to providing exceptional service, we strive to create a dining experience that surpasses expectations. Whether you're a seasoned lover of Vietnamese cuisine or new to the flavors of Vietnam, Eurasian Bistro is the perfect place to expand your palate and create lasting memories. Support local restaurants, explore new culinary horizons, and experience Eurasian Bistro today.